When you shop through retailer links on our site, we may earn affiliate commissions. 100% of the fees we collect are used to support our nonprofit mission.
Learn more.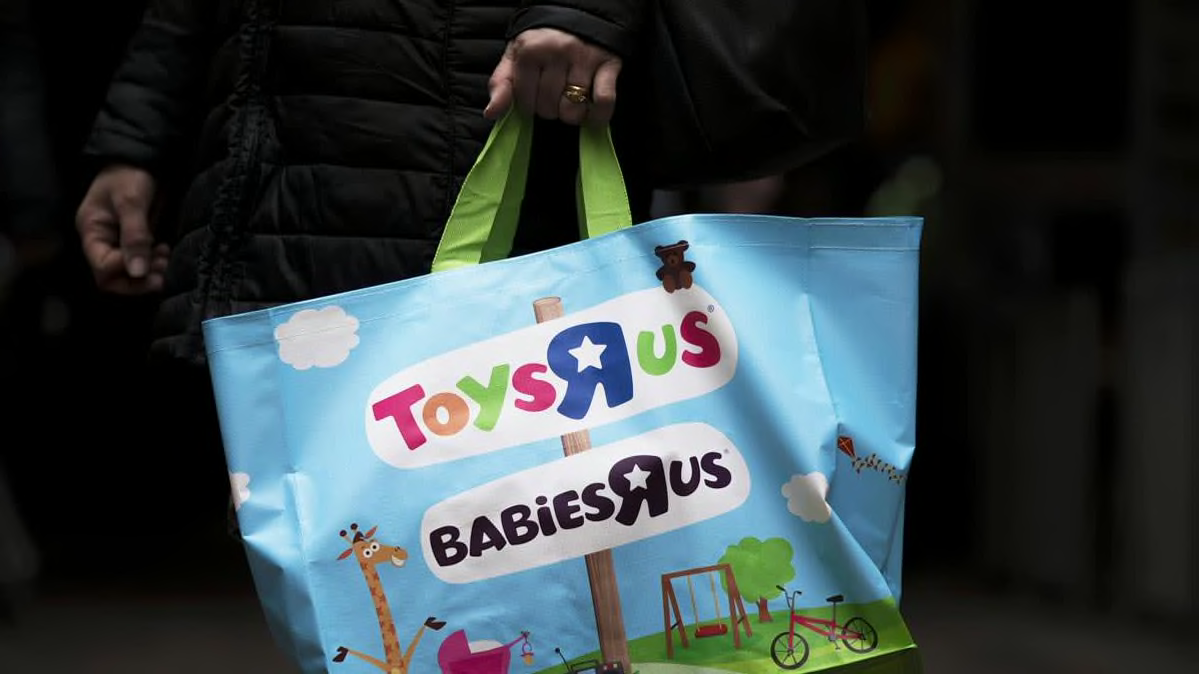 Toys "R" Us, which is liquidating its remaining 735 stores in the U.S., is giving gift card holders 30 days to use their remaining card balances.
Consumers should use those balances as soon as possible because the toy retailer's selection of merchandise will shrink as the stores sell off their inventory.
"I am very disappointed with the result, but we no longer have the financial support to continue the company's U.S. operations," the company's chairman and CEO, Dave Brandon, said in a statement Wednesday.
The decision by Toys "R" Us, based in Wayne, N.J., to liquidate highlights the vulnerability of store-specific gift cards. Many retailers are facing financial problems because of increased competition from big box stores and discount sellers online.
Thousands of retail stores closed in 2017, and more are expected to do so this year. Even if a retailer doesn't shut down completely, the loss of local outlets can make redeeming their gift cards more difficult.
When a retailer files for bankruptcy reorganization, it often continues to honor its gift cards, as Toys "R" Us has since filing in September.
But when the retailer decides to liquidate, the main option for cardholders usually is to file a claim with the bankruptcy court, where, as unsecured creditors, they are likely to receive little, if anything, says Christina Tetreault, senior staff attorney at Consumers Union, the advocacy division of Consumer Reports.
"Once a retailer has filed for liquidation, consumers may have few options to redeem the value on a gift card from that business," Tetreault says. "Consumers should act fast to make sure they're not left with worthless plastic."
What to Do
Aside from trying to redeem your Toys "R" Us Gift cards as soon as possible, keep the following in mind.
Think twice about buying gift cards. Give cash instead, Tetreault says. Beyond the risk that the issuer may go out of business, there's also a danger that the recipient will leave the card sitting in a wallet or drawer.
Some merchants won't replace gift cards if they're lost or stolen, or they'll replace the cards only if you register them. And in most states, gift cards can expire after five years.
"Billions in gift cards go unredeemed every year," Tetreault says. "I'm guessing that's not true for cash. So yes, cash is recommended over any gift card."
She also recommends against buying bank-issued gift cards, those with a major credit card company logo such as American Express, Mastercard, or Visa.
Although these cards can be used at any merchant that accepts that brand of card, the cards typically have fees when you purchase them. And after the first year, they may have additional charges for the cardholder, including monthly service and dormancy fees.
If you are going to buy gift cards, be sure the recipients will use them right away or you're confident that the merchant "is going to be around for a while," says Margot Saunders, associate director of the National Consumer Law Center.
Use any gift card you receive right away. If you receive a gift card, use it as soon as possible, Saunders says. If you don't see anything you want to buy at the issuing retailer, she says, you might try selling the card for a discount on a gift card selling site, such as Cardpool. But check the fine print on the card. Some issuers prohibit the sale or transfer of their cards.
Find out what to do about a retailer bankruptcy. If you hear that a retailer has filed for bankruptcy protection, check its website and/or retail locations for information on whether it is honoring its gift cards and for how long, Tetreault says.
Also check your state consumer protection agency, which may have information and advice. State attorneys general sometimes intervene on gift card holders' behalf.
Finally, try searching the web for news articles and other resources that may have details on what to do. In some cases, competitors may offer to accept the cards or provide a discount for cardholders, as Brookstone did when Sharper Image filed for bankruptcy in 2008.