Payday Loan Alternatives Becoming More Widely Available
Aid is flowing to community financial institutions, so people who need to can borrow without taking on crippling debt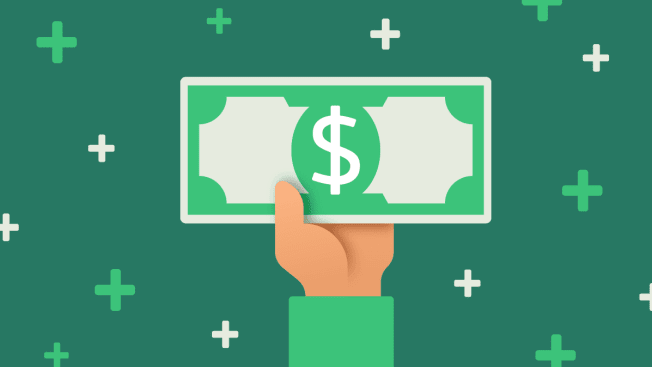 In the winter of 2016, Missy Juliette, now 36 and of St. Paul, Minn., had to choose between paying the rent and settling overdue heating and electric bills. Her credit cards were maxed out, and her wages were being garnished for back taxes. Getting a small loan from a bank wasn't an option, nor was borrowing from family. "I'd asked them for money before and couldn't face the humiliation of it," she says.
So, as millions of Americans do every year, she went outside the traditional banking system, turning to payday lenders to borrow $730 in two separate loans. The interest rates were high—with one at 266 percent—and she was unable to pay the loans off by her next payday in two weeks, as required. In four months she owed $960 on that initial $730.
For people like Juliette who need emergency money quickly, payday lenders have long been among the few available options. They are ubiquitous in the U.S., with an estimated 13,700 storefronts in 2018, many in low-income and Black communities. Although 18 states and Washington, D.C., have strong interest rate caps on payday lending, in others some lenders charge annual interest rates that surpass 600 percent.
I'd asked them for money before and couldn't face the humiliation of it.
Missy Juliette
That's what Missy Juliette eventually did, seeking out the services of Exodus Lending, a Minnesota nonprofit dedicated to helping people get out of payday loan debt. They paid off the $960 she owed, offering her a no-fee, 0 percent interest refinance program instead.

After paying off her debt, Juliette stayed connected to the organization, even sharing her story at a fundraiser and eventually being invited to join the board of directors. Exodus Lending is weighing whether to apply for CDFI certification; meanwhile, the nonprofit did apply for a CDFI technical assistance grant earlier this year.

Here are some of the ways the federal and other funding assistance will be changing the landscape of options for people who need to borrow, and advice about how to find a community resource for affordable financial help.
In perhaps the most unprecedented shift, the Consolidated Appropriations Act of 2021, designed to provide financial relief during the pandemic, included $3 billion specifically for the CDFI Fund, which provides financial assistance to CDFIs and Minority Deposit Institutions (MDIs). That amount almost equals what the fund has received in total since its inception in 1994. "There's a lot of public investment in mission-driven institutions," says Betty J. Rudolph, the Federal Deposit Insurance Corporation's national director of minority and community development banking.

Spurred by 2020's national reckoning on race, CDFIs and MDIs—institutions that are often also CDFIs but serve predominantly minority communities and have minority leadership—have also attracted hundreds of millions of dollars from some of the country's biggest technology and finance companies. That includes Google ($180M), Bank of America ($150M), PayPal ($135M), and Twitter ($100M). At the end of 2020, philanthropist MacKenzie Scott made public her gift of more than $4.1 billion to 384 organizations, with special attention to those operating in communities with "low access to philanthropic capital," 32 of them CDFIs.
The influx of funds means CDFIs will be able to reach, and help, more customers. "We're focused on positioning them to take these new resources to build and grow, to better serve their customers and to build wealth in their communities," Rudolph says.
In mid-June the Treasury Department awarded $1.25 billion in funding to 863 CDFIs; 463 loan fund organizations received awards, along with 244 credit unions.
Capital Good Fund, a CDFI in Rhode Island, says it will have a transformative impact on its ability to provide unsecured personal and other loans to its customers. Unlike banks, which according to Capital Good's founder and CEO Andy Posner look at pay stubs, credit reports, and 1099s to determine an applicant's loan eligibility, Capital Good weighs banking history, considers letters from family or friends, and makes allowances for immigrants who may be paid cash. The process can be completed entirely on a smartphone in about 10 minutes, and decisions are made within two days. The CDFI's small-dollar loans have an APR of 5 percent, with no application, origination, closing, or late fees.
In April, the CDFI Fund opened applications for its new Small Dollar Loan (SDL) Program, designed to compete with payday lenders. Under the program, up to $13.5 million will be dispersed to certified CDFIs to create loans for as much as $2,500, to be repaid in installments with payments reported to at least one credit bureau. The program aims to provide opportunities to the unbanked and underbanked who don't traditionally have access to the mainstream financial system.
Other Alternatives Expand
CDFI's aren't the only outlets offering alternatives to payday loans. In October, America's second-biggest bank, Bank of America, introduced a short-term cash loan program called Balance Assist. Bank clients who've held checking accounts for at least a year may borrow up to $500 (in increments of $100) for a $5 flat fee, repaying the advance in three equal monthly installments over 90 days.

In a press release, Bank of America called the program a "low-cost way for clients to manage their short-term liquidity needs" that is designed "to improve their financial lives."
Almost a third of CDFIs are credit unions—nonprofit, member-owned financial cooperatives that generally offer the same services as retail banks. CDFI credit unions may also offer an alternative to payday loans called the Payday Alternative Loan (PAL). Open to individuals who've been credit union members for at least one month, applicants pay an application fee of up to $20 to borrow between $200 and $1,000 for one to six months at an interest rate not to exceed 28 percent. "With more funding, the agency could increase the number of credit unions receiving grants and increase the size of the grants it makes, deepening the program's impact in underserved communities," said National Credit Union Administration chairman Todd M. Harper in an NCUA press release this June.
Another growing option is nonprofits, such as the one Missy Juliette turned to in Minnesota.
"They consolidated my loan payments into one," Juliette says, "so instead of paying two hundred bucks and fees a month, I paid $80 a month for a year." In 2019 the nonprofit began reporting its clients' timely payments to the credit bureaus. At Exodus Juliette improved her credit score and connected to credit counseling, where she learned how to create a budget and identify a student loan repayment plan that worked best for her.
In April, when Juliette had to replace the brakes and a ball joint on the 2008 Chrysler 300C she'd just purchased in February, the $600 repair bill was frustrating but manageable because Exodus had helped her build an emergency fund for such purposes.
Know the Payday Loan Options
Though CDFIs welcome clients who have poor or limited credit histories, some may require a bank account with them as a prerequisite for a loan. So it makes sense to establish a relationship with a CDFI—or, alternatively, a credit union—before you need to borrow. Joining a CDFI can be affordable. Many offer banking services at no or low cost with an initial deposit as small as $25.
Here's how to explore your options:
Identify CDFIs near you. The Community Development Financial Institutions Fund has a frequently asked questions page that links to certified CDFIs and includes information on how to get a loan.
Find and join a credit union. Even if you have a traditional bank account elsewhere, membership at a credit union has its advantages. The nonprofits may charge lower banking fees and offer higher interest rates on savings. Some credit unions are tied to work or professional organizations; others can be joined by paying a small initiation fee. Royal Credit Union was recently awarded $1.8 million from the CDFI Rapid Response Program. Residents of Minnesota or Wisconsin may join the credit union with a $5 donation to the RCU foundation and a $5 deposit to open a savings account. Use the National Credit Union Administration's directory of credit unions to find one with the features you want with membership requirements you can meet.
Whether you turn to a CDFI or a credit union, look for one with a program that addresses your specific concern. The hyperlocal nature of these institutions means they often focus on solving the needs of their local communities. In North Carolina, for example, the Latino Community Credit Union offers Immigration Assistance Loans of up to $15,000 to an individual for any type of immigration-related expense. BlueHub Capital, a CDFI in Boston, has a lending program for homeowners facing foreclosure. It buys the home and sells it back to the homeowners with mortgages they can afford.
Find nonprofits with payment relief programs. Charitable organizations across the country offer everything from food assistance to help paying utilities. Modest Needs awards fee-free "Self-Sufficiency Grants" by matching applicants with donors. Groups like Catholic Charities and Lutheran Services in America provide a wide array of assistance regardless of religious affiliation.
Learn the law. The interest rate payday lenders can charge varies from state to state. Though all lenders are legally bound to disclose all fees and interest rates, it can still be confusing. USA.gov has a directory of State Consumer Protection Offices, searchable by state, where you can get help if you have a problem with a lender. Washington State's Department of Financial Institutions, for instance, has a website and toll-free number where consumers can verify licensed lenders and learn the rights and responsibilities of borrowers.