When you shop through retailer links on our site, we may earn affiliate commissions. 100% of the fees we collect are used to support our nonprofit mission.
Learn more.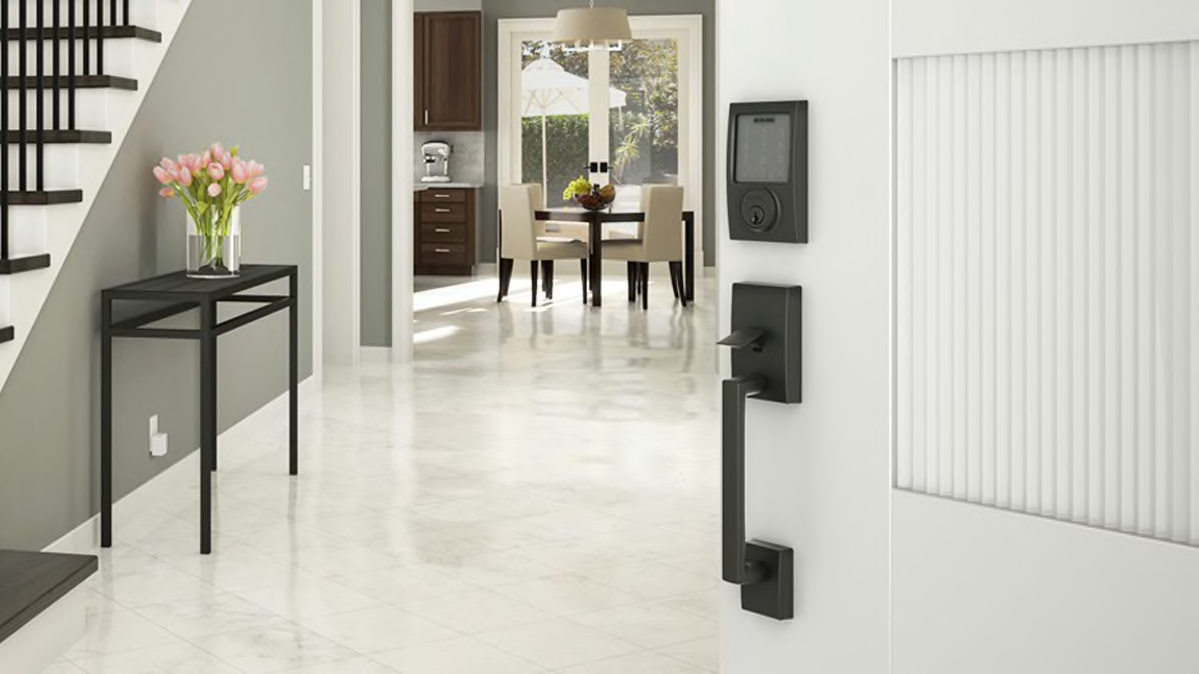 Amazon's Alexa digital assistant has a new smart-home capability: It can now unlock smart locks with a voice command.
Schlage took advantage of this change Wednesday, announcing that Alexa commands can now unlock its Sense and Connect smart locks. Lock makers August and Yale followed suit, telling CR their locks will also work with the new feature.
Amazon's assistant already had the capability to lock many smart locks. But unlocking brings with it different challenges, namely those related to security.
The new feature is disabled by default. You can enable the feature in the Amazon Alexa app by re-entering your Amazon account email and password, then setting up a PIN. When you ask Alexa to unlock your door, you must verbally repeat the PIN every time. If you or another user fails to provide the correct PIN three times, Alexa will disable the feature.
You'll also have the option to unlock the door from the Alexa app.
"If you're going to use this feature, make sure you don't use an easy-to-guess PIN code, such as 1-1-1-1, and make sure you change any default passwords," says Robert Richter, Consumer Reports' privacy and security testing program manager. "You'll also want to keep the Alexa and corresponding smart lock apps up to date to avoid any potential security breaches."
The feature will be rolled out to users gradually, via an update to the Amazon Alexa app. Other lock makers likely will join Schlage, August and Yale in the days and weeks ahead.
A few smart locks, including the Kwikset Kevo and August Smart Lock, already offered custom Alexa skills that let you ask Alexa to unlock the door with a PIN. But these were features added by the companies, not Amazon. By including this capability on the Amazon Alexa app, Amazon seems to be embracing a feature it shied away from when it brought smart locks into Alexa's domain about a year ago.
For more on smart locks that work with Alexa or models that offer electronic keys, check out CR's smart-lock ratings.
Editors' Note: This story has been updated to reflect announcements from August and Yale.