When you shop through retailer links on our site, we may earn affiliate commissions. 100% of the fees we collect are used to support our nonprofit mission.
Learn more.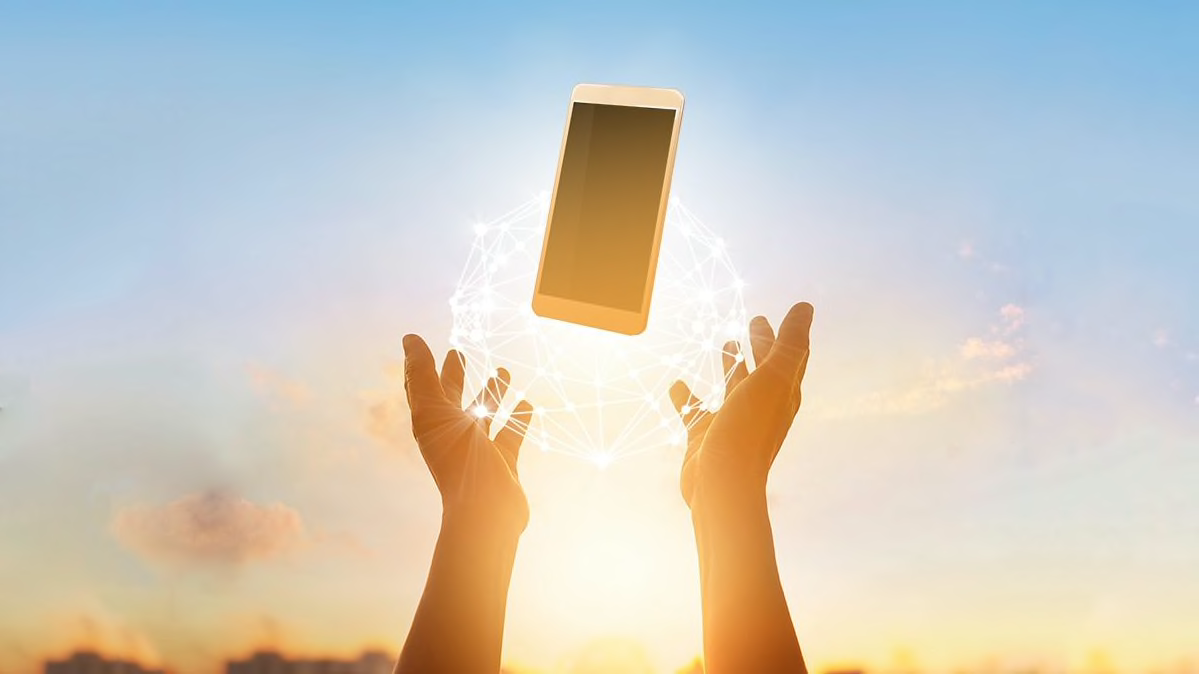 Unlocking your cell phone lets you switch carriers without buying a new device.
All carriers are required to let you do this, as long as you've paid off the phone.
Many smartphones can work with any U.S. carrier. You can check your phone's compatibility.
Changing wireless providers can sometimes save you big money. But before you make a switch, you may have to unlock your phone from your current carrier's network.
That's not hard to do, but a little help can go a long way, because the process varies from phone to phone and carrier to carrier.
If you didn't make a point of buying an unlocked model when you purchased your phone, odds are good that it's tied to your current network.
"When you buy a locked phone, it will work only on that carrier's service," explains Richard Fisco, who oversees electronics testing at Consumer Reports.
More on wireless plans and services
According to the Federal Communications Commission, however, the carrier must unlock your phone after the applicable service contract has expired and you've fully paid off the device (or coughed up an early termination fee).
The process can take up to two business days, but once it's done, you're free to take the phone to another wireless carrier.
If you'd rather not handle the breakup yourself, you can pay for a service to unlock the phone. But be careful: People have been caught running fraudulent unlocking schemes in the past. "Do your research," Fisco says.
But there's really no reason why you can't handle this on your own. Here's what you need to know.
There are a variety of methods for unlocking a phone. An iPhone, by default, will unlock after a software update is pushed out by the carrier—all you need to do is insert the new carrier's SIM card and you're good to go. By contrast, many Android phones require you to enter an unlock code before you can install a new SIM card.
Before you unlock your phone, though, make sure it's compatible with the new carrier's network. In the past, two standards divided carriers: Verizon used a standard called CDMA, while AT&T and T-Mobile used GSM.
But most phones are now "dual band," which means they can operate on either of those networks. The exception could be older, less expensive phones that might still be confined to one standard or the other.
The quickest way to confirm that your phone is compatible with a new network is to type the IMEI (international mobile equipment identity) number, a unique identifier for every mobile phone manufactured, into an online tool on the carrier's website.
Almost every carrier, whether one of the three largest or a smaller provider, will have a section on its website where you can confirm via your IMEI that your phone is compatible.
To find the IMEI on an iPhone, go to Settings > General > About. Then scroll down to find the number near the bottom of the page.
On Android phones, the steps will vary, depending on the make of the phone and the version of Android you use. But it's relatively easy to find the instructions specific to your model with a Google search. You can also dial *#06#.
Next, head to the new carrier's website and insert the IMEI number into the tool. Here are the appropriate pages for AT&T, T-Mobile, and Verizon.
On top of all of that, if you have a 5G-compatible phone, you'll also want to make sure it works on your new carrier's 5G network. While your phone may work perfectly well on your new carrier's 4G or LTE network, it might not have the hardware built in to connect with the network's 5G signals.
You can check your manufacturer's website for more information, or just give your new carrier a call. And while you have a representative on the phone, you might as well ask if they'll just give you a phone locked to their network free of charge, or at least at a heavy discount.
The wireless carriers are embroiled in a never-ending war for each other's customers and will often offer hefty incentives if they think it'll get you to switch.
Making the Move
Once you've paid off the phone and confirmed that it will work on the new network, get ready to unlock the phone. Just to be clear, that doesn't mean you lose service; only that you can move the phone to the new network by swapping out the SIM card.
Be sure to keep the IMEI number handy because you're likely to need it again.
Before reaching out to your current carrier (using the info below), take a moment to gather some account information. The list includes the account number, account holder's name, Social Security number, and PIN or password, plus the phone number attached to the device you want to unlock.
If you're in the military and about to be deployed overseas, the carriers will expedite the unlocking process, but you'll need to provide proof, so gather up your deployment papers, too.
Ready to go? Choose your carrier and complete the final steps.
AT&T: Go to AT&T's unlock page and select "Unlock your device." You'll need to read and agree that you meet the eligibility requirements, then submit the form. After that, you'll get a confirmation email with the unlock request number. Click the link in the email within 24 hours to confirm the unlock request. If you wait too long, the request will be canceled.
AT&T will respond within two business days to confirm that your phone is unlocked.
T-Mobile: This carrier restricts how many devices you can unlock in a 12-month period, which can create problems for those on a family plan. If you ask to have more than two T-Mobile phones unlocked in a given year, the company will deny your request.
To unlock a T-Mobile device, go to T-Mobile's unlock page and follow the steps listed for your phone's manufacturer. If 40 days have passed since you bought your phone through the carrier and your postpaid account is in good standing, T-Mobile will unlock your phone.
Verizon: This carrier automatically locks any phone bought through Verizon for 60 days. After that 60-day period, your phone is unlocked—with no extra steps needed. To confirm that your phone is unlocked, you can dial *611 from the device or call Verizon's customer service at 800-922-0204.