Roughly a year after recalling its Galaxy Note7 following a series of battery fires, Samsung is unveiling the Note8.
The Note8 is a close sibling of the Samsung S8 and S8+ phones that the company launched this past spring. The Note should appeal to many lovers of all that's new and big in smartphones, with an expansive screen, cutting-edge camera, cool multi-tasking tools, and that hallmark of Samsung Note models—a stylus.
Samsung says the Note8 is water-resistant, a welcome characteristic that is becoming standard for high-end phones—saving many fumbles from turning into expensive mishaps.
And what does the company say to allay any consumer concerns about the safety of the Note8's battery? A Samsung spokesman says the Note8's battery has undergone the company's new "8-Point Battery Safety Check," which the company calls "one of the most rigorous in the industry." And, he says, the company hasn't received any reports of battery incidents with the Samsung Galaxy S8 or S8+.
For the past two weeks, I have been using a press sample of the Samsung Galaxy Note8, and my early impression is that phone delivers on several measures. For instance, the dual-lens camera is fun to use, the stylus is convenient, and the phone is comfortable to hold despite its large size.
Consumer Reports pays a rental fee to companies when we use their press samples. We don't use these samples for testing. Instead, we pay for products at retail, just like you. We'll have full results on the Note's battery life, display quality, water-resistance, and other factors, once it goes on sale Sept. 15, we buy several, and then put them through out tests.

Now available for pre-order, Samsung and the major carriers have priced the 64GB phone between $930 and $960, accentuating their offers with free extras such as chargers, storage cards, and a 360-degree camera or deals on other Samsung products.
What You'll Notice
Tall, thin design. The Samsung Galaxy Note8 has an expansive 6.3-inch screen, making it just a hair bigger than the Galaxy S8+, and quite a big larger than most other big phones on the market, including the 5.5-inch iPhone 7 Plus.
The display is big, but the phone is relatively easy to use one-handed; it feels essentially identical to the Galaxy S8+. There are two reasons for this, both familiar to anyone who's seen that phone or the smaller S8.
First, these phones are all tall and skinny, with an aspect ratio of 18.5:9, rather than the wider 16:9 that's typical for smartphones.
Second, there's only a very thin bezel on the top and bottom of the phone, while the bezel essentially disappears at the sides. In addition to providing a bit more screen real estate, the wraparound effect adds to the appeal of the vibrant, high-resolution display.
Innovative, dual-lens camera. In a first for Samsung, the Note8 features a dual-lens rear camera, much like the iPhone 7 Plus and a handful of Android phones including the LG G6 and LG V20. There are really two cameras, both with 12-megapixel sensors—one has a wide-angle lens and the other has a 2x optical zoom lens. (Of course, there's also a single, front-facing selfie camera.)
The rear cameras can take wide-angle and close-up shots at the same time, and then do some software magic to produce a bokeh effect, in which the subject is in sharp focus while the background is blurred. It's a classic technique of portrait photography.

This works best when you're standing about four feet away from your subject. The camera identifies the main subject in the foreground and focuses on that. You can adjust the level of blur in the background using a slider, either before you take the shot or afterwards.

This is a fun, easy-to-use feature that meaningfully expands what you can do with smartphone photography.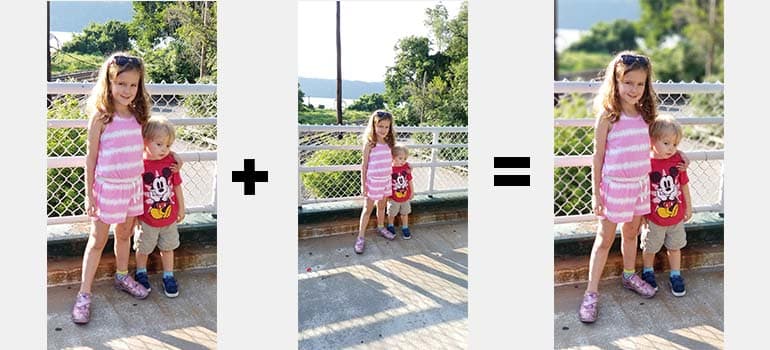 Tweaks to the stylus. The stylus has always been one of the features that made Samsung fans buy Notes instead of the company's "S" line of phones.
You can use the stylus for clicking on apps, editing photos, and performing other functions, but it's particularly useful for jotting notes. You can even whip out the stylus and start taking notes on the black screen without first unlocking the phone and launching an app. In an upgrade from the Note7, you can swipe upward to continue writing once you get to the bottom.
In my experience, the stylus is one of those features that becomes more useful and rewarding the more capabilities you discover.
For instance, you can quickly set the stylus to "Translate" and then hover over text to translate it into any of 71 languages.
Less practically, a lighthearted new feature called "screen write" animates notes. When you open the note later, it appears to write itself, surrounded by something resembling Tinkerbell's pixie dust.
Shortcuts. The Samsung Galaxy Note8 introduces a few innovations and tweaks that should make the phone—or any phone, really—easier to use.
First, you can set up buttons that will open and run two apps side by side, letting you do things like surf the internet while scrolling through your photos. Yes, you've been able to have two apps visible on Android phones for awhile now, but this makes the process quicker and easier with app pairs that you use frequently.

You can also set up and run multiple versions of Facebook or Twitter, each logged into a different account. This makes it easy to toggle back and forth between personal and professional accounts.
Better button placement. The Note8 resolves a quibble that Consumer Reports and many consumers had with the Galaxy S8 and S8+. In those phones, the fingerprint sensor and camera lens were right next to each other, and that made it easy to smudge the lens while fumbling about for the sensor to unlock the phone.
In the Note8, the fingerprint sensor and camera lenses are separated by the camera flash. The sensor can still be a bit tough to reach, especially for those with small hands, but the smudging issue is reduced. It's a small change, but a welcome one.
We'll be getting test samples of the Galaxy Note8 into our labs as soon as they're available at retail, and report back once the results are in.
Editor's Note: This article has been updated to include pricing information.

Shopping links are provided by eBay Commerce Network and Amazon, which makes it easy to find the right product from a variety of online retailers. Clicking any of the links will take you to the retailer's website to shop for this product. Please note that Consumer Reports collects fees from both eBay Commerce Network and Amazon for referring users. We use 100% of these fees to fund our testing programs.