When you shop through retailer links on our site, we may earn affiliate commissions. 100% of the fees we collect are used to support our nonprofit mission.
Learn more.
Samsung's newest phones offer improved security, super slow-motion video, and a camera that can turn your image into a personalized emoji.
The Galaxy S9 and 9+, unveiled Sunday at the Mobile World Congress in Barcelona, Spain, also come with what the company promises are better processors, longer battery life, and improved cameras compared to the company's previous top dogs, the Galaxy S8 and S8+.
After spending time with both new phones, I can say they appear to be a step forward from those models, which occupy top spots in Consumer Reports' smartphone ratings.

But consumers may find the phones represent only an incremental change from the older S8 phones—and other companies' flagship models. These days, the top smartphones from brands such as Samsung, Apple, and LG all deliver many similar features, including beautiful OLED screens, cameras that allow for shallow depth-of-field photos, and water-resistance.
That said, the cameras on the Galaxy S9 and S9+ are fun to play with and their beefed-up biometric security features—which include a basic 2D facial recognition combined with an iris scan—are quick and easy to use.
Other new features feel more kitschy than practical. While creating a 3D animated emoji of yourself can be amusing, it didn't always result in a noticeable likeness. And the company's Super Slow-mo camera mode was tricky to use and limited to super-short clips. (You can see the GIF we created below.)
The Galaxy S9 and Galaxy S9+ can be preordered starting March 2 and they will be available in stores starting March 16, for $720 and $840, respectively. Samsung is offering credits up to $350 for trade-ins.
Consumer Reports will not be using our press sample phones—which we rented from Samsung—for testing. Instead, we'll purchase new phones at retail, just like any consumer, and put those through their paces. Full test results and new smartphone ratings will follow a few weeks after phones hit stores.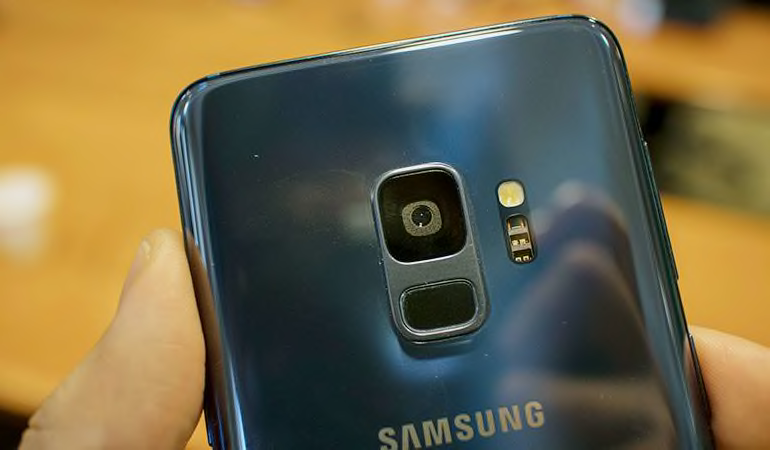 What You'll Notice
Familiar styling. At first glance, the Galaxy S9 and S9+ look a heck of a lot like the S8 and S8+. They have the same tall, thin aspect ratio of 18.5:9, which makes them fairly big, but easy to hold. The screen sizes (5.8 and 6.2 inches, respectively) haven't changed materially, but Samsung whittled away at the already thin bezels around the edges, making the displays just a tiny bit larger.
By comparison, the Samsung Galaxy Note8 has a 6.3-inch display and Apple's iPhone X logs in at 5.8 inches.
Battery capacity is also unchanged. The Galaxy S9 has a 3,000mAh battery, while the S9+ battery is slightly larger at 3,500mAh—phone batteries don't get much bigger than that. The phones sold in the U.S. also come with newer, faster, and more efficient Qualcomm Snapdragon 845 processors. But the specs don't tell the whole story about either battery life or a phone's performance during tasks such as gaming. We'll report back when our lab results are in.
Audiophiles may be happy to know the phones have stereo speakers, which Samsung says produce louder sound with better quality. They were tuned—together with the headphones—by acoustic company AKG-Harman, which has been owned by Samsung since March 2017.
And, unlike Apple, Samsung has continued to find room for a classic, 3.5mm headphone jack.
Stepped-up security. Samsung gets points for managing to make its Galaxy phones' security features both beefier and more convenient at the same time.
The new Intelligent Scan biometric option combines basic 2D facial recognition with an iris scan.
The facial recognition feature in last year's Samsung models wasn't secure enough to be used for sensitive banking apps. But adding the iris scan—one of the most secure technologies available—to the mix should bring Samsung's security measures on par with Apple's. (The iPhone X's Face ID uses 3D scanning, considered by security professionals to be more advanced than 2D facial recognition.)
Samsung will allow Intelligent Scan to be used to authenticate financial transactions.
The Galaxy S9 and S9+ also feature an improved fingerprint scanner that allows you to register by swiping a sensor on the back of the phone once or twice, rather than repeatedly tapping it with your finger. This makes setting the phone up less tedious.
What's more, the fingerprint sensor is now placed below the rear camera, instead of next to it, where it's easier to reach.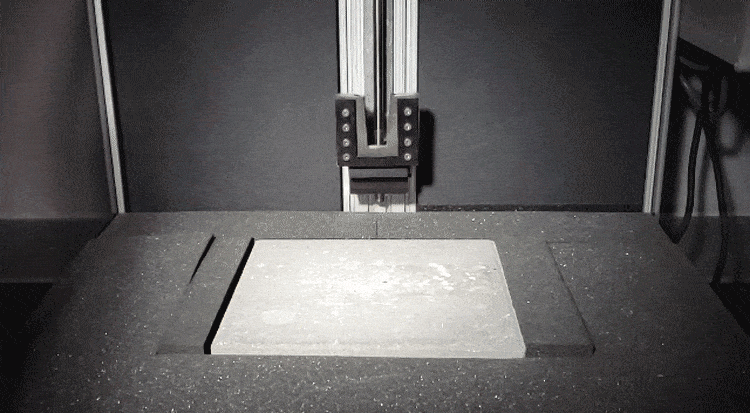 Super Slow-mo. This new feature was fun—when it worked as promised. But we had a lot of trouble getting the phones to record videos with the creativity and quality we were hoping for.
Slow-motion video is featured in a number of high-end phones these days. They create slow-mo by shooting far more than the typical 30 frames per second and then playing those frames back at normal speed.
The new Samsung phones can shoot what the company calls Super Slow-Mo video at 960 frames per second, compared with the 240 fps used in Samsung's regular slow-motion, and in some other phones including the iPhone X. (The Sony Xperia XZ Premium phone can also shoot at 960 fps.)
Since regular slow-mo is becoming almost commonplace, we focused on trying out the Super Slow-mo feature.
You switch to Super Slow-mo shooting by using manual controls or an automatic mode. In that mode, there's a bracketed square on the screen, which you can make bigger or move around. Once you start recording, the phone captures video at the normal pace until the phone senses motion in that square—then Super Slow-mo is supposed to kick in.
I gave this a try at home with my kids and in the lab with co-workers. But the phones didn't always start recording at the right moment. The manual mode seemed more reliable, but oftentimes we missed the action.
Since the Samsung phones are shooting so many frames, the phone only records at the high frame rate for 0.2 seconds. Fractions like those decide world-class sporting events—if you're hoping to catch your buddy's snowboarding trick or a 1-year-old's first bite of birthday cake, it's probably not enough time.
We finally solved these problems by creating highly controlled conditions. We set up a tripod and focused the camera on the bottom foot or two of the Drop Tower we use for testing impact resistance, and repeatedly dropped an old handset we keep on-hand for experiments from a height of a few feet. (It bounced beautifully, by the way—see the GIF above.)
The 0.2 seconds worth of footage then translated into about 6.4 seconds of slow-motion video. The phone can convert that into a GIF file and even add a sound track, making the whole thing easy to share on social media.
One other note: You need bright light to get good footage for this feature—or any slow-motion video. We had to add a standing studio light to our already well-lit lab to create the video of the falling phone. And I found that Super Slow-mo videos taken in my living room at night turned out dark and fuzzy.
In the end, we had fun, but the tricky nature of this feature makes it more of a gimmick than a useful tool.
Additional camera upgrades. The S9+ is the first Galaxy S phone with dual cameras on the back. Both cameras on that phone have 12-megapixel sensors, which is plenty of resolution for sharing and printing photos. One camera provides a wide-angle lens and the other has a 2x optical zoom lens. There's also an 8-megapixel, front-facing selfie camera.
Both the Galaxy S9 and S9+ can shoot using two different apertures, either a smaller F2.4 aperture for bright-light conditions or a more open F1.5 aperture for low-light shots. And both phones can produce a bokeh effect, in which the subject is in sharp focus while the background is blurred. It's a classic technique of portrait photography.
The Note8, which hit the market last fall, was the first Samsung phone to feature this option.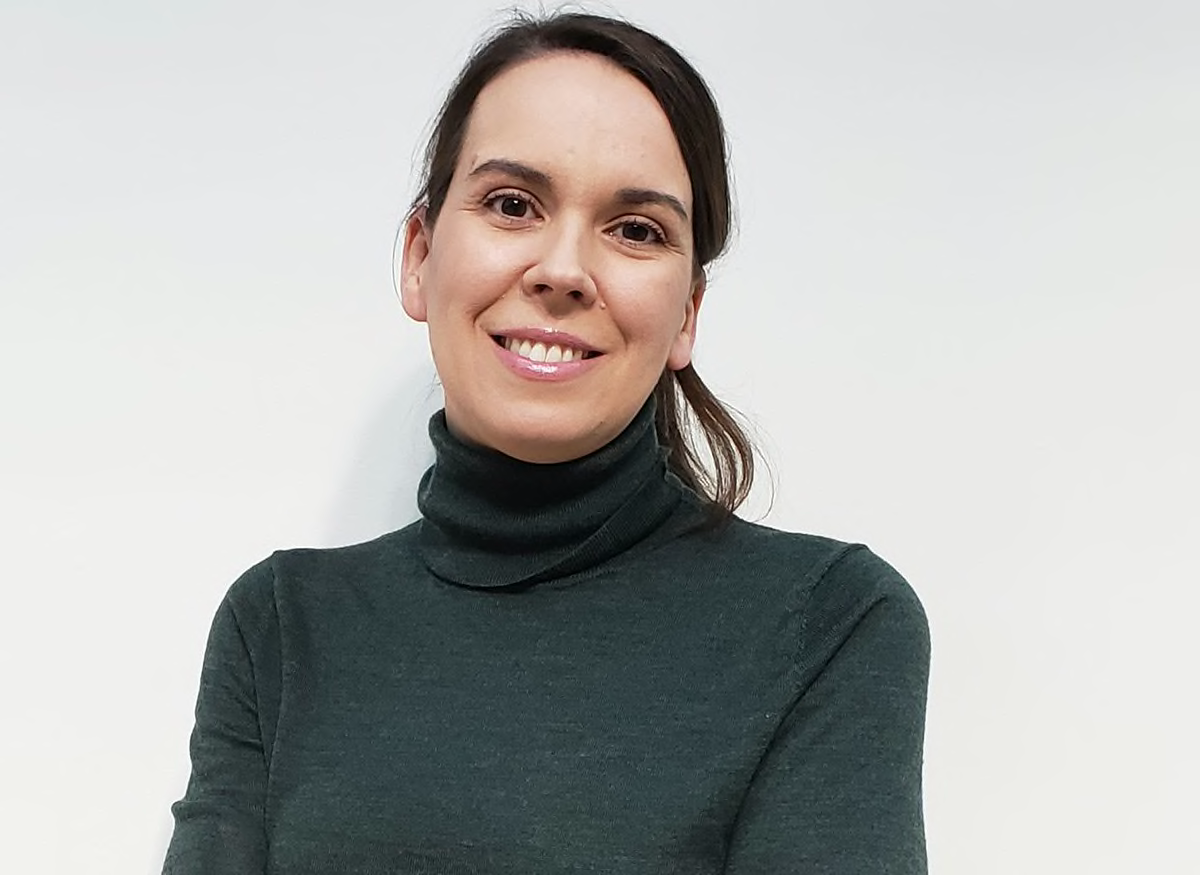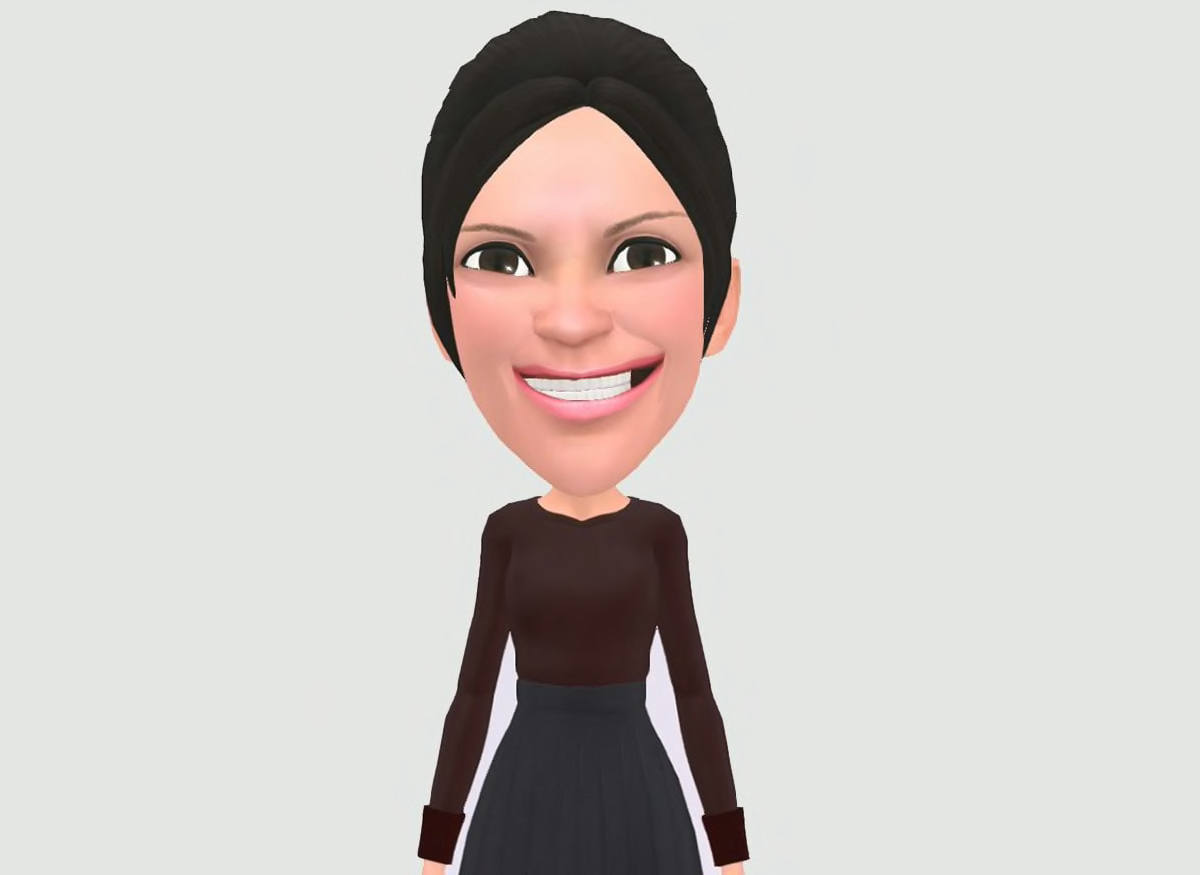 Your emoji makeover. The cameras in the new phones let you create an augmented reality emoji based on a photo. You simply take a selfie, let the camera work its magic, and then swap in new hair styles, eyeglasses, and clothing options.
I really liked my emoji. It's basically a prettier, cartoon version of me. But my husband, who admittedly has a receding hairline, got an emoji that was almost completely bald. And a work colleague with a similarly sparse pate ended up with a full head of hair.
The feature doesn't take age or size into account. Everyone who tried it ended up with an emoji that looked about 25-years old—even my two small children. And we all looked thin and trim.
Not that these are serious drawbacks: The whole feature is more about fun than accuracy.
Additional just-for-fun tricks—and a docking station. Samsung has its own Siri-like digital assistant, called Bixby, and in the new phones Bixby can apply virtual makeup to selfies, let you snap a picture of something you might want to buy and then shop for it online, and get rapid language and currency translations.
There's also a feature that's supposed to give you an approximate calorie count by snapping a photo of a food item. My success rate with this feature was quite low. The phone correctly identified a bunch of bananas, but mistook a can of Coca Cola for iced tea. A can of Polish beer was identified as Swiss cheese and a fancy chocolate bar from Germany got pegged as a box of Cheez-It.
Both the Galaxy S9 and S9+ phones are compatible with Samsung's new DeX Pad, which lets you use your phone with a monitor, mouse, and keyboard. In an upgrade from the company's previous DeX devices, this one allows you to use the phone's screen as a track pad, too. This might all work well for web searches, writing emails, and watching movies but you are, of course, restricted to Android mobile apps.
To evaluate the core characteristics of the latest Galaxy phones—battery life, speed, voice quality, and so on—we'll need to get the phones into the lab and run them through Consumer Reports' detailed test protocols.
Editor's Note: This story was revised to correct information provided by Samsung that suggested that the Galaxy S9 phones are 5G ready. They are instead designed to support the latest 4G speeds.