When you shop through retailer links on our site, we may earn affiliate commissions. 100% of the fees we collect are used to support our nonprofit mission.
Learn more.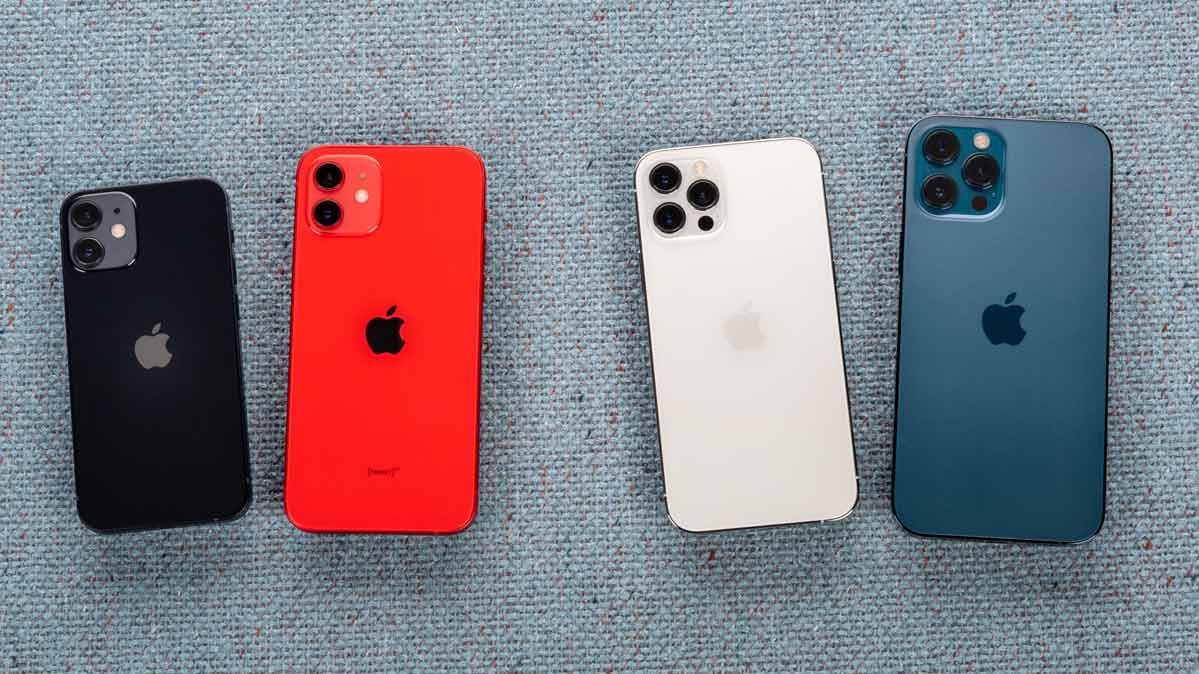 Photo: John Walsh/Consumer Reports
If you're in the market for a new iPhone, you have four solid options this year, ranging from the diminutive, budget-friendly iPhone 12 Mini to the jumbo-sized, premium-priced iPhone 12 Max.
How do you decide which is the best fit for you?
That's a good question, especially in the midst of a global pandemic that makes it tough to go into a store to see how they look and feel in person.
The iPhone 12, 12 Mini, 12 Pro and 12 Pro Max do exceptionally well in CR's testing. No matter which one you choose, you're going to end up with a solid smartphone.
That leaves a lot of room for personal preference, and it may come down to size and weight, along with your budget.
Is the Mini too small for your taste? The Max too heavy? Do you need the jumbo screen on the Max or will you be happy with the regular iPhone 12 Pro? How big a deal is a battery that can go the distance?
Those are the sorts of questions I've been fielding from friends and family since Apple first unveiled the phones. People want to know how the phones feel in the hand.
Here's a quick rundown of the differences among the four models: The iPhone 12 and iPhone 12 Pro are the same size, the Mini is a smaller version of the regular iPhone 12, and the Max is a bigger version of the Pro model.
For most people choosing a new iPhone 12, I think it makes sense to immediately narrow the choices down to just two phones instead of the four being offered.
People who want to spend a bit less can choose between the iPhone 12 and the iPhone Mini. That's also the right pairing if you're deciding between a small and medium-sized phone. (You can also throw the slightly older iPhone SE into that group, but more on that below.)
Folks willing to spend the money for better cameras and a more luxurious package can choose between the iPhone 12 Pro and the Pro Max. And this is the right pairing for anyone waffling between getting a medium-sized or a jumbo phone.
Oh, one other question I get a lot: Everybody wants to know what the new Pacific Blue color looks like. For the record, it's a dark, very oceanlike but not metallic version of navy. And no matter which phone you decide on, you can get it in blue.
iPhone 12, iPhone 12 Mini . . . or iPhone SE?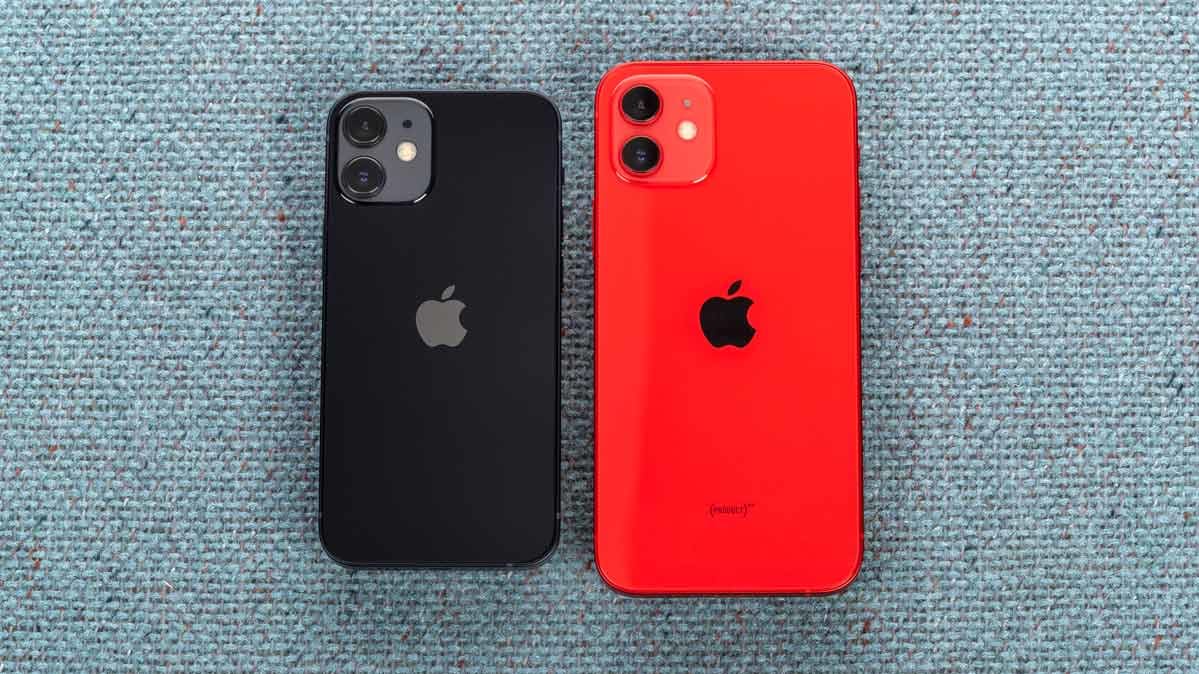 Photo: John Walsh/Consumer Reports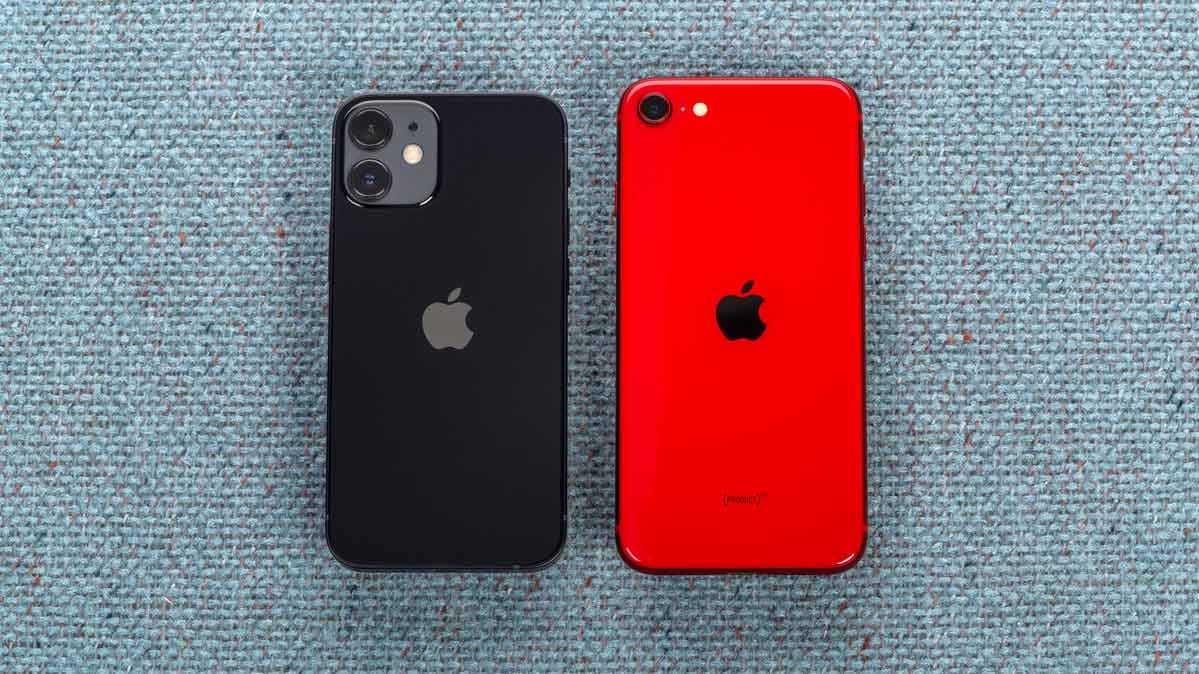 Photo: John Walsh/Consumer Reports
First up: the less expensive phones, starting with the smallest iPhone 12 of the bunch.
If there ever was a smartphone to describe as "cute," it would be the $700 Mini.
It fits comfortably in the palm of my hand, and people with small paws will have no trouble swiping and tapping away on the 5.4-inch display. By comparison, the display on the $800 iPhone 12 measures 6.1 inches diagonally.
If you're debating between the iPhone 12 and 12 Mini, keep in mind that those phones include largely the same hardware, with the notable exception of their batteries. So on many levels, we expect them to function equally well.
If you look at it that way, the choice is simple. If you want a larger but not huge iPhone while saving money where you can, buy the iPhone 12, which costs $200 less than the iPhone 12 Pro.
And if you're looking to save even more and aren't particularly worried about screen size, buy the 12 Mini and save an additional $100.
But if you're looking at smaller iPhones, how about the iPhone SE, introduced earlier this year? That phone is just $400, a steep savings from the $700 it costs to get an iPhone Mini.
Here, quickly, are the differences. To start, the Mini feels sleeker and more sophisticated. Beyond aesthetics, the screen on the Mini is significantly larger than the 4.7-inch display on the SE, even though the iPhone SE is actually the slightly bigger device.
And, with the Mini, that display is a top-rated OLED, giving you blacker blacks and nearly unlimited viewing angles. While you may not be binging a lot of Netflix on such a tiny screen, it's still worth mentioning that represents a significant step up from the SE's more modest LCD screen.
On top of that, like the iPhone 12, the Mini also steps up with Apple's latest chip, 5G connectivity, and those wide and ultrawide rear cameras. The phone also supports the company's new MagSafe technology, which lets you magnetically affix the device to a wireless charger and snap on accessories such as cases and credit card sleeves.
Given their small size, it's no big surprise that neither phone is great when it comes to battery life, but the Mini fared somewhat better in our testing. It made it 28.5 hours on a single charge, beating out the SE by 3 hours.
iPhone 12 Pro or 12 Pro Max?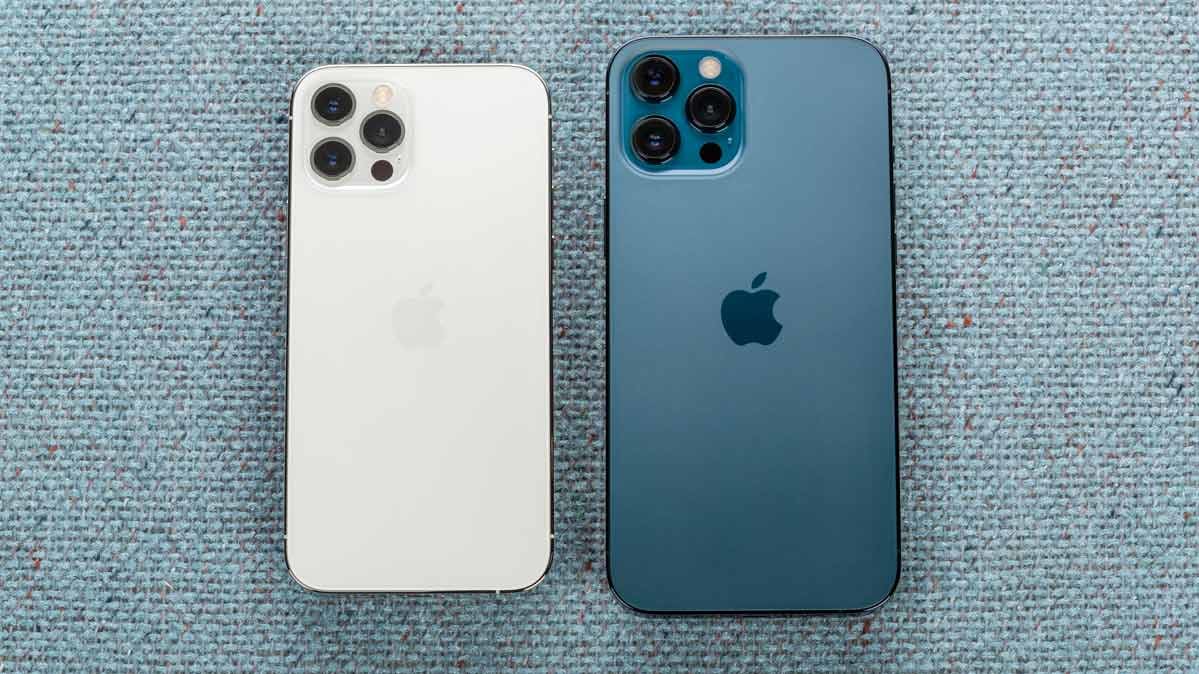 Photo: John Walsh/Consumer Reports
If you want the biggest iPhone 12 you can find, you'll be looking at the Pro Max.
That phone has a whopping 6.7-inch screen. That's just a tick larger than the display on last year's biggest iPhone, but it's a big jump from the display on the iPhone 12 Pro, which measures 6.1 inches.
For a lot of people, big screens aren't just about bingeing their favorite Netflix show in bed. They're also about having more space for typing and reading emails and text messages. And iOS 14 brought a picture-in-picture feature to iPhones that lets you watch a video while typing that email. Those are all good reasons to prefer the bigger screen.
But while I really like the Max's giant display, more size means more weight. After first using the 12 Pro for a few weeks, I found that the Max felt like a brick.
The cameras are another distinguishing factor between the two phones. While the 12 Pro has a camera with a 2x lens, the 12 Pro Max provides a 2.5x lens, letting you zoom in a bit closer on your subject.
I'm not sure that's a huge upside for me, though.
iPhone 12 Pro Max 2.5x Zoom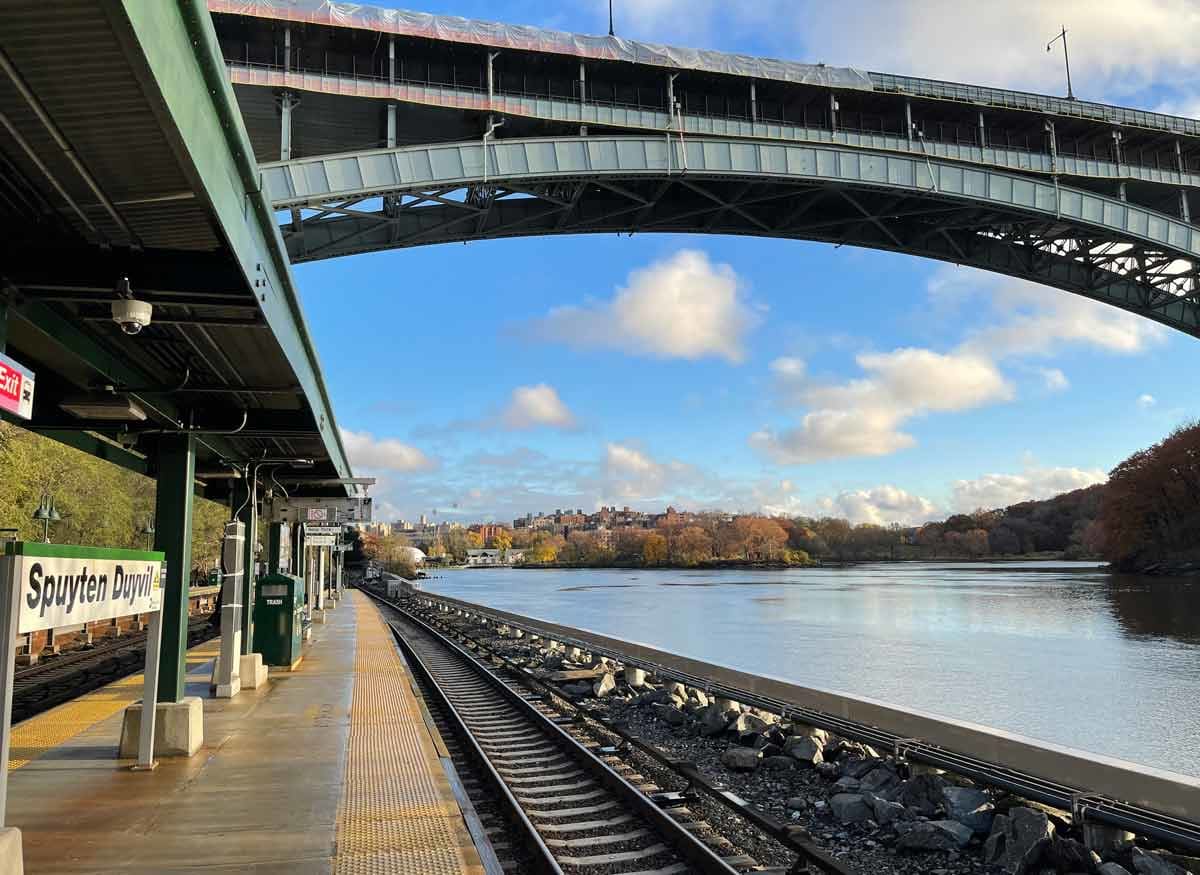 Photos: Bree Fowler/Consumer Reports
The 2.5x optical zoom works well but it doesn't perform miracles. I took great pictures of the Henry Hudson Bridge with the 12 Pro Max. It easily kept the landscape in focus with the wide-angle lens and the 2.5x zoom lens.
But while I could easily see, with my naked eyes, a pair of people in canoes paddling down the Harlem River in front of the bridge, the 2.5x lens wasn't powerful enough to pick them up in a photo.
By contrast, Samsung's Galaxy S20 Ultra includes a 10x zoom, and the Galaxy Note20 Ultra has a 5x zoom. So if getting super-close to your subjects is a really big deal for you, you might want to think about one of those. Or better yet, use a real camera.
The final big difference between the phones is battery life, and it could prove to be the deciding factor for many people. The jumbo-sized 12 Pro Max logged a whopping 41 hours in our testing, a total of 7 hours more than the iPhone 12 Pro.
That's a big difference, especially if you're someone who's frequently on the go and away from your charger.
Update: This article has been updated with lab testing results. It was originally published on Nov. 13, 2020.