The new Motorola Moto 360 Sport is one of many smartwatches on the market that are supposed to be water-resistant. And with its rubbery watchband and case, it certainly looks ready for a plunge, though Motorola makes it clear that the watch isn't for diving, swimming, or any other activity that would submerge it for a long time, or to any great depth.
What Motorola does say on its website and in the Moto 360 Sport manual is that the watch meets ingress protection standard 67, or IP67, from an organization called the International Electrotechnical Commission. It's the same standard cited by several other smartwatch makers, and it means the device should be able to survive an immersion in 1 meter (about 3 ft.) of water for 30 minutes. That's a nice selling point for smartwatch shoppers looking for protection against accidental splashes and kitchen-sink mishaps.
However, when we tested the Moto 360 Sport for water resistance using our protocol, which uses benchmarks similar to the IP67 standard, the smartwatch failed. Read on for the details.

What We Did
To test the level of water resistance being claimed by Motorola, we place a smartwatch in a water tank pressurized to the equivalent of 1 meter of depth, and leave it there for 30 minutes.
When we retrieved the Moto 360 Sport from our tank, the watch appeared to be working properly. Following our protocol, we examined the watch again one hour later, since the damaging effects of water trapped inside a device might not arise immediately.
At this point, the Moto 360 Sport operated erratically, continuously rebooting. No amount of button-pushing could bring it back. As we do with other watches, we checked the Moto 360 Sport again after 24 hours. It was, for all practical purposes, dead. The display dimly flickered what appeared to be an array of vertical lines. And eventually it went dark.
When a product fails a test in our labs, we repeat the test with another sample of the same product. The second sample of the Moto 360 Sport failed in the same way.
We shared our findings with Motorola, which stood by its product. In a statement, the company said that it had tested the Moto 360 Sport to industry standards both at Motorola and through an independent lab. And, the company said, "Our ongoing audits of production material have not shown any issues with water immunity."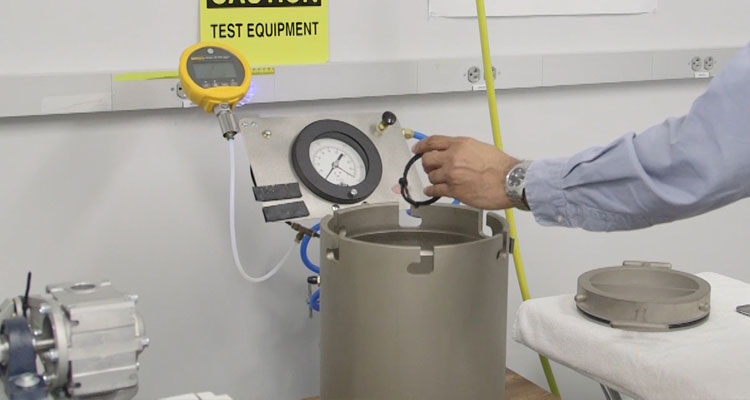 What Our Results Mean
Smartwatches tend to be exposed to the elements and other hazards more than other devices, and all of the models currently in our Ratings carry a claim of water resistance. When a product claims a quality that isn't confirmed by our testing, it is excluded from our Recommended models.
The Poor score the Moto 360 Sport earned for water resistance pushed it to the bottom of our Ratings, next to the only other smartwatch to fail this element of our testing: the Sony SmartWatch3.
If it had not failed this test, the Moto 360 Sport would have done well in our Ratings, as it performed as well as other Moto 360 smartwatches, which did pass our water-immersion testing and are among our higher-scoring watches.
What's more, the Moto 360 Sport had several additional features that promise to come in handy during a workout, such as watch-face and app readouts that provide excellent summaries of your progress during an activity, and built-in GPS functionality that lets you track the length of a run without having to lug along a smartphone.
Shopping links are provided by eBay Commerce Network and Amazon, which makes it easy to find the right product from a variety of online retailers. Clicking any of the links will take you to the retailer's website to shop for this product. Please note that Consumer Reports collects fees from both eBay Commerce Network and Amazon for referring users. We use 100% of these fees to fund our testing programs.