When you shop through retailer links on our site, we may earn affiliate commissions. 100% of the fees we collect are used to support our nonprofit mission.
Learn more.
When the new Apple Watch arrived in stores today, it came with the promise of a muscular update aimed at runners, hikers, and swimmers. And, after a vigorous day of testing in our labs, the device appears to be up to the challenge of such hardy land-and-sea workouts.
For one test, we put three watches in our dunk tank. The Series 2 watches—one with an aluminum body and the other with a stainless steel body—are supposed to withstand immersion in 50 meters of water for 10 minutes. The specification for the aluminum Series 1 watch calls for it to survive 30 minutes at the depth of 1 meter.
All three watches emerged in working order. But we'll wait at least 24 hours to ensure the watches are still functioning before declaring that they've passed the dunk tests.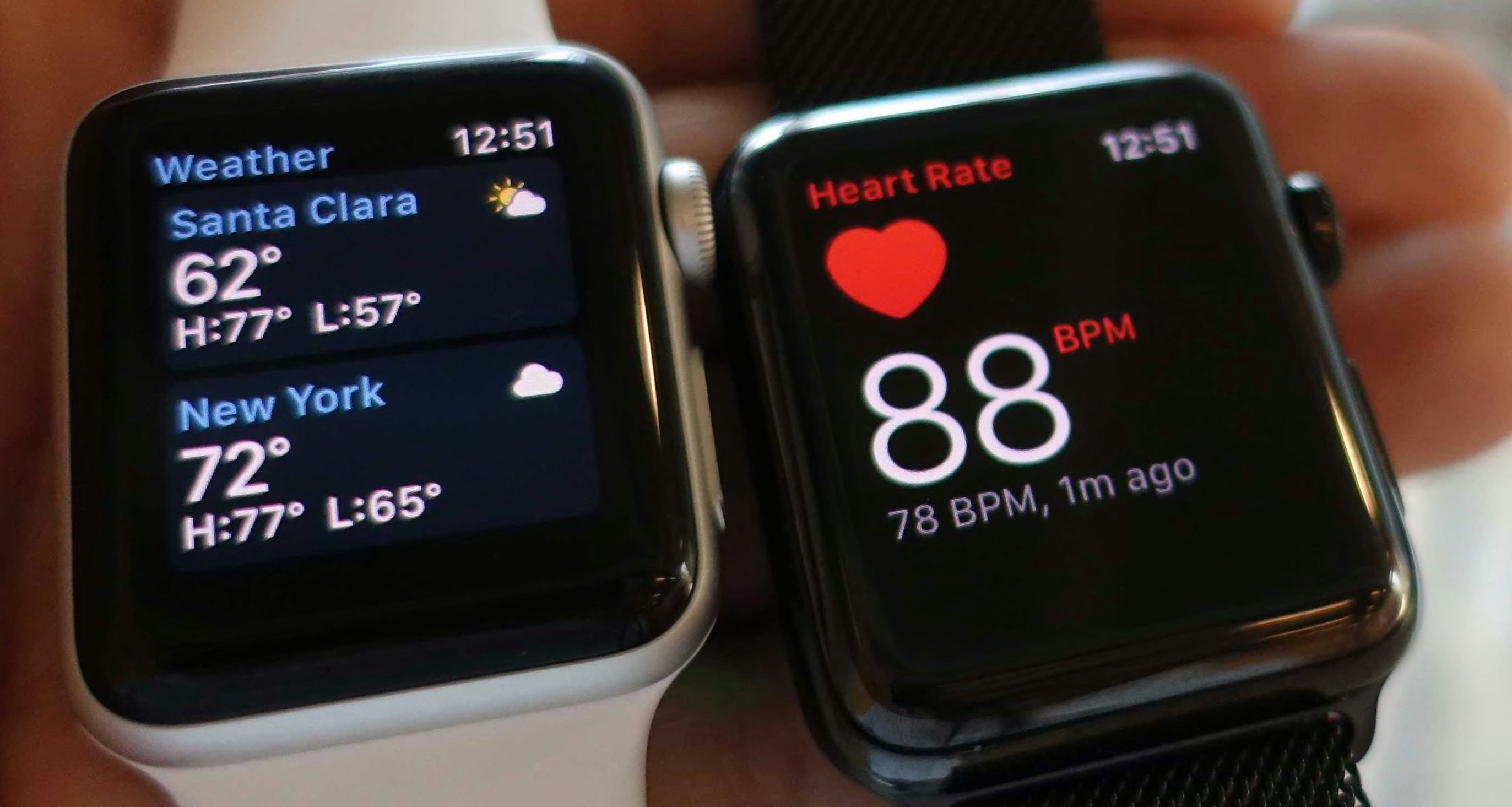 We also tested the accuracy of the watches' heart-rate monitors and step tracking features and concluded that they all rate very good—just as the first edition of the Apple Watch did.
While brighter, the new Series 2 screen did not significantly improve readibility in bright light compared to Apple's old smartwatch. And that's okay—both versions of the watch are easy to read on a sunny day.
And, finally, we put the watchface glass to a scratch test and discovered no significant issues. The two aluminum watches use Ion-X glass, which resisted our scrapes until it was exposed to a Level 8 pick on the Mohs Hardness Scale. That's about as hard as a masonry drill bit. The sapphire glass on the stainless steel Series 2 watch survived Level 9, a pick almost as tough as a diamond.

More Fitness Features
With the updates to its hardware, Apple is taking a second stab at defining the public's notion of what a smartwatch should be. Since its launch in 2015, the Apple Watch has been confronted by the growing popularity of dedicated fitness trackers with lower prices and carefully curated features.
With the Series 2 Watch, Apple appears to be focusing less on productivity and communication tools and more on physical activity.
First, there's the water resistance. And, in addition to a new dual-core processor designed to speed up performance, the Series 2 models have a GPS chip that lets you map your runs without carrying a phone. A Nike+ version of the watch, scheduled to launch in late October, will offer coaching and motivation features linked to the Nike running community.
There's even a Breathe app to nudge you into calming and restorative exercises every now and then.
The Apple Watch's updated operating system—watchOS 3—permits you to share workout data with family and friends, as well. And it will grant app developers access to the device's heart-rate monitor and gyroscope.
The watchOS 3 system also addresses usability issues that hampered the old Apple Watch. It has a new dock, summoned at the press of a button, that lets you quickly access and launch your favorite apps. It also offers a Scribble feature in the message app that allows you to compose notes with a fingertip. While it's great for the occasional LOL or smiley emoticon, it's a bit cumbersome for longer posts.