Best and Worst Snow Blowers of 2022
The top-performing machines from Consumer Reports' tests make quick work of clearing snow
When you shop through retailer links on our site, we may earn affiliate commissions. 100% of the fees we collect are used to support our nonprofit mission. Learn more.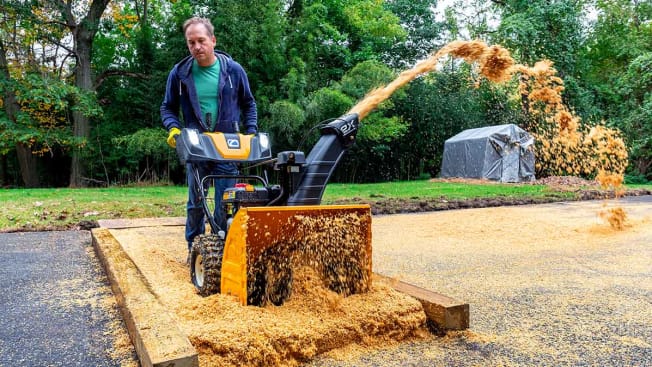 A good snow blower will clear your driveway in about a quarter of the time it would take you to shovel it. The very best models can slice through 18 inches of snow and hurl it 40 feet or more, clearing a path as fast as you can push the machine along.
Although all snow blowers—or snow throwers, as they are sometimes called—scoop up snow and shoot it out a chute, Consumer Reports has found significant differences in how they perform.
You can see our snow blower buying guide for more about the different types of blowers. CR members can also jump right to our snow blower ratings to compare models. Below, we've highlighted the very best models from our extensive tests, plus a few snowblowers to avoid.
It's fascinating that no two snowflakes are alike, but that presents a problem for Consumer Reports' testing protocol. "We need to run our tests with something we can standardize, for consistency," explains Dave Trezza, who oversees snow blower testing at Consumer Reports. "That's the reason we use a mixture of a certain type of sawdust, saturated with water, instead of snow."
The mixture we use can simulate a standard snowfall or be molded into a mound that simulates a plow pile, like the ones that town plows leave at the foot of your driveway.
Best Three-Stage Gas Snow Blowers
Best Two-Stage Gas Snow Blowers
Best Compact Two-Stage Gas Snow Blowers
Best Single-Stage Gas Snow Blowers
Best Battery-Powered Snow Blower
Again, for the most part, performance varies. The exceptions are three-stage models—all of which we recommend—and on the flip side, corded electrics, none of which we think are worth buying because they're so underpowered.
For the remaining two types, single-stage gas and battery-powered single stage, here are the worst in class.
The Power Smart PSS1210M sits nearly 50 points behind the best single-stage gas snow blower in our ratings. This model is slow to clear, fumbles, and can get bogged down when used to tackle a mound of snow. It earns a rating of Poor in our plow pile test. Save your money.
Then there's the Greenworks 2600402. It lacks the power to clear quickly or tackle a plow pile. All told, its performance in our test nets it an Overall Score of 35.
Not sure what the difference is between a single-stage and a two- or three-stage snow blower? On the "Consumer 101" TV show, CR expert Dave Trezza explains to show host Jack Rico everything consumers need to know about these snow-tossing machines.