When you shop through retailer links on our site, we may earn affiliate commissions. 100% of the fees we collect are used to support our nonprofit mission.
Learn more.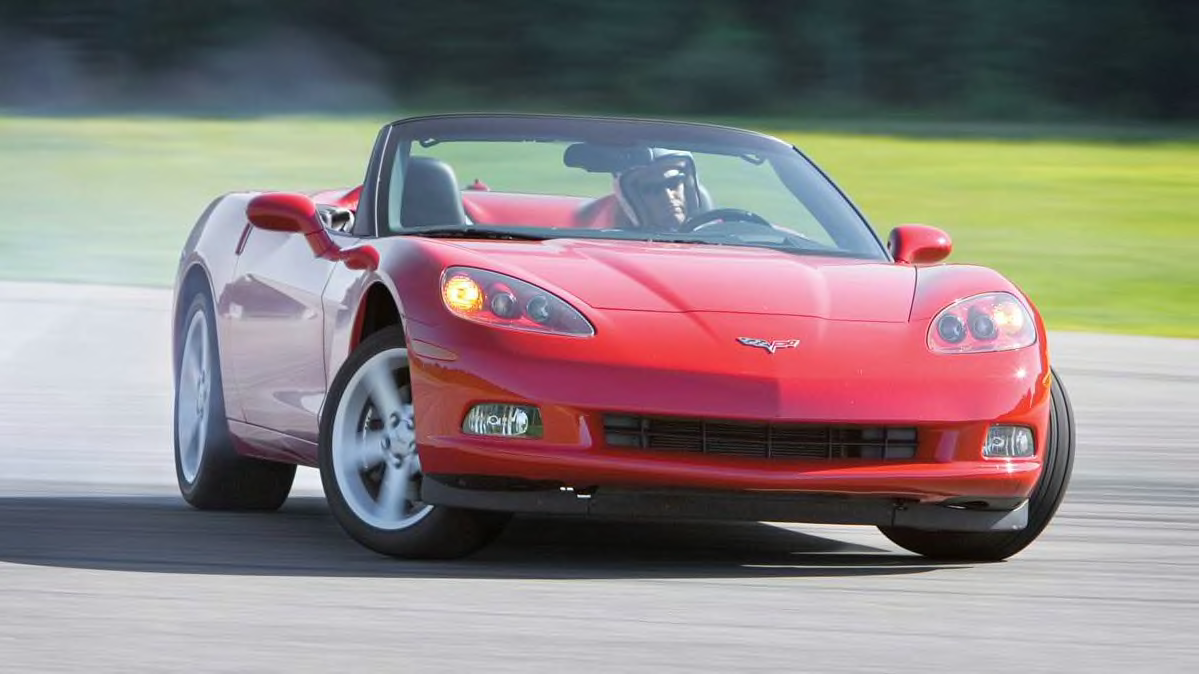 The Chevrolet Corvette, considered by many to be the definitive American sports car, was first conceived in the early 1950s as a domestic alternative to the imported roadsters gaining favor after WWII.
The first Corvettes were stylish, hand-crafted with fiberglass, and mechanically simple. They helped spark interest in American performance, and they inspired generations of bold, brash machines that excited enthusiasts and won races.
The latest step in the car's evolution is the all-new 2020 Corvette Stingray (also referred to as the C8) unveiled this week.
The C8 is a mid-engine design that emulates the format of exotic supercars from Ferrari, Lamborghini, and McLaren. This type of layout promises an ideal weight distribution that contributes to handling agility and balance.
As the motoring world anticipates the details for this new supercar-threatening Vette, we looked through CR's history of original reviews of the first seven generations of the Corvette. Here are some of the highlights.
Chevrolet Corvette C1: 1953 to 1962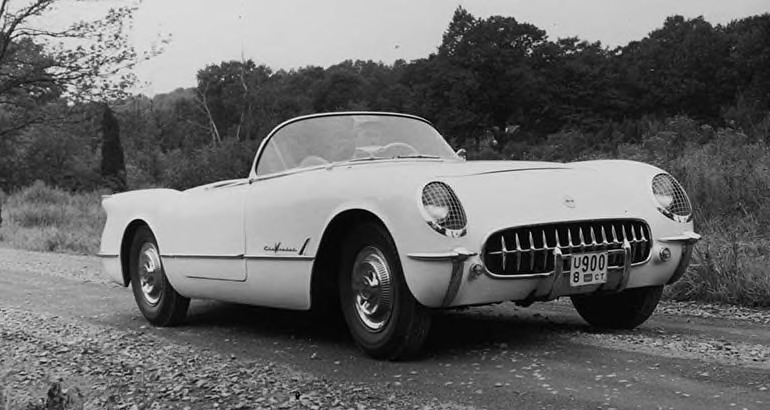 1955 Chevrolet Corvette V8
Price as tested: $3,112
Engine: 195-hp V8
0 to 60 mph: 9.1 seconds
"The design of the Corvette embodies much less compromise toward standard car components and features than the [Ford] Thunderbird's. Aside from its automatic transmission, it is mostly sports car."
"In the non-racing use CU [Consumers Union, the parent organization of Consumer Reports magazine] gave the car, the spark plugs supplied as standard became fouled and had to be replaced by hotter-running plugs with less tendency to collect a coating of oil and to misfire."
"The Corvette's chief novelty, of course, is its fiberglass plastic body."
"No one can ride very long in either the Thunderbird or Corvette without appreciating the feeling of security and freedom from the need to brace oneself on curves that a really low, well-balanced car can give."
"The Corvette… not only steered easily and with precision but with excellent road sense."
"...the Corvette buyer finds himself with a car that easily outperforms the Fordomatic Thunderbird, steers and handles better and more easily, and has a more comfortable and better laid out cockpit. ...the Corvette, of the two, should please the true sports car driver more."
—Consumer Reports, October 1955
"Among the specials [meaning low-production sports cars], the Corvette is one of the most thoroughly engineered for high-speed driving."
—Consumer Reports, April 1957
Chevrolet Corvette C2: 1963 to 1967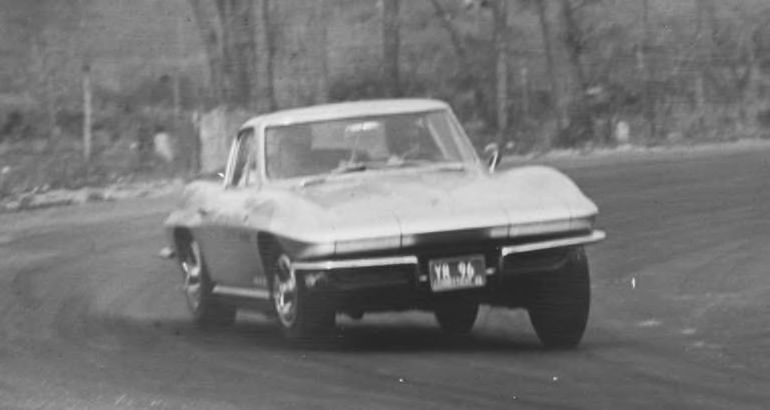 1966 Chevrolet Corvette Sting Ray
Price as tested: $4,784
Engine: 300-hp V8
0 to 60 mph: 7.5 seconds
"Since its introduction in 1953, the Corvette has been steadily refined and improved until it is now accepted throughout the world as a true 'Gran Turismo' car." (The term "Gran Turismo" refers to a sporty car that's also well-suited for long-distance travel, and it is commonly abbreviated as "GT" on many cars.)
"...even with the most docile powertrain available, the Corvette demonstrated the most powerful accelerative performance we have ever obtained."
"The Corvette's well-engineered independent suspensions contributed substantially to excellent handling at all speeds."
"On the sports car track, during the high-speed handling tests, the Corvette's handling was excellent, even when pushed through the corners much faster than any of our other test cars. The power-steering behavior proved how good power steering can be, and should be, on all cars—the ratio was very quick, the effort moderate, and the feel precise."
"To sum up, if a domestic high-speed road car, seating two persons only, fills your requirements for personal transportation, then the Corvette, with its powerful performance, excellent brakes, and excellent steering and handling may be your best choice."
"The car is expensive, and in many ways impractical, but there is nothing else quite like it manufactured in the U.S."
—Consumer Reports, August 1966
Chevrolet Corvette C3: 1968 to 1982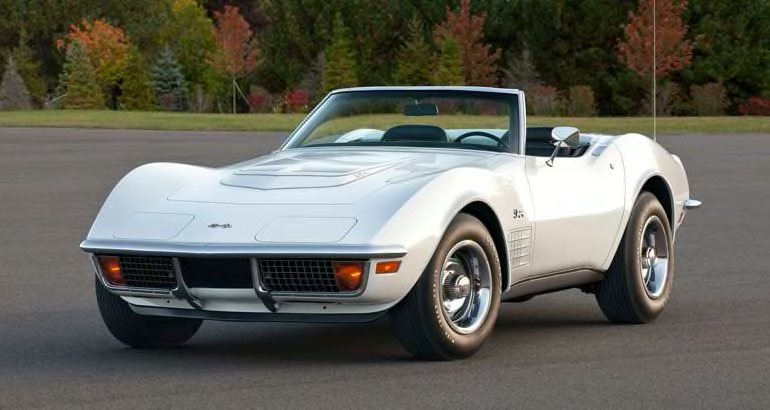 1970 Chevrolet Corvette
Price: $5,192
Engine: 300-hp V8
"The Corvette's very good handling qualities and four-wheel disk brakes—and, of course, the pleasure of driving a wholly distinctive car that does indeed have many of the attributes of a true high-powered sports car—are balanced against a Frequency-of-Repair record that remains much worse than average. And the Corvette's basic competence has been crusted over with gimmickry—disappearing headlights, removable roof sections, hidden windshield wipers and a long list of extra accessories, instruments and powertrain options. Dollar depreciation has been greater than average."
—Consumer Reports, April 1970
Chevrolet Corvette C4: 1984 to 1996
1985 Chevrolet Corvette
Price: $24,403
Engine: 230-hp V8
"The Corvette was extensively redesigned in 1984 but still has a fiberglass body and rear-wheel drive. The standard engine is a 5.7-liter V8 with fuel injection. A 4-speed automatic transmission is standard; a 4-speed manual transmission is a no-cost option. Predicted reliability: much worse than average."
—Consumer Reports, April 1985
"This heavy two-seater … doesn't change much from year to year—except that it gets more and more powerful and expensive."
—Consumer Reports, April 1990
1992 Chevrolet Corvette
Price as tested: $33,635
Engine: 300-hp V8
0 to 60 mph: 5.5 seconds
"The Corvette accelerated far faster than any other car we've tested, charging from 0 to 60 mph in 5.5 seconds. It covered a quarter-mile in 14.1 seconds, reaching a speed of 103 mph."
"Routine handling is smooth but not nimble; the Corvette's size and weight make it a bit awkward to steer. On bumpy roads, the tires don't stay firmly planted on the pavement. It's not a car you can thread easily in and out of traffic or along a winding country lane."
Our Corvette arrived with eight defects, including: "The power steering leaked, an antilock brake sensor failed, and a side window leaked rain. The tires were out of balance, and the headlights were misaimed."
—Consumer Reports, September 1992
Chevrolet Corvette C5: 1997 to 2004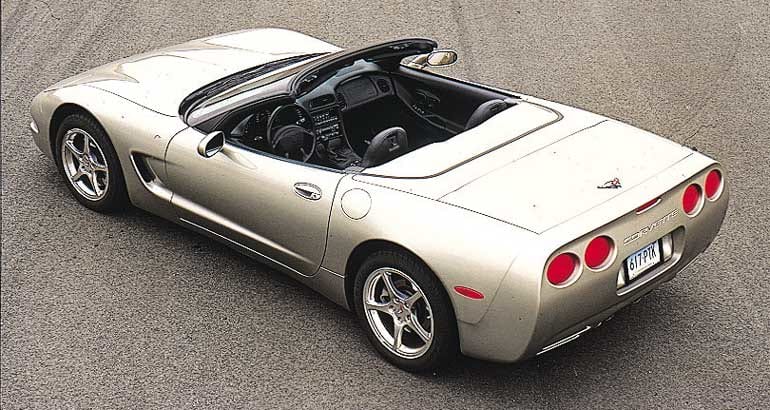 1998 Chevrolet Corvette Convertible
Price as tested: $47,914
Engine: 345-hp V8
0 to 60 mph: 5.6 seconds
"The best Corvette yet."
"Ferocious acceleration may be the Corvette's main attraction, but handling and braking are also impressive."
"Besides its shattering acceleration, the Corvette provides responsive handling, especially on smooth, wide roads. But this fiberglass-bodied two-seater is large for a sports car—as wide as the big Oldsmobile Eighty-Eight sedan and only 175 lbs. lighter."
"When pressed at our track, our Corvette, with its computer-controlled active-handling system, behaved predictably and gripped the road tenaciously. It threaded our avoidance maneuver safely, though its width limited its performance."
—Consumer Reports, August 1998
Chevrolet Corvette C6: 2005 to 2013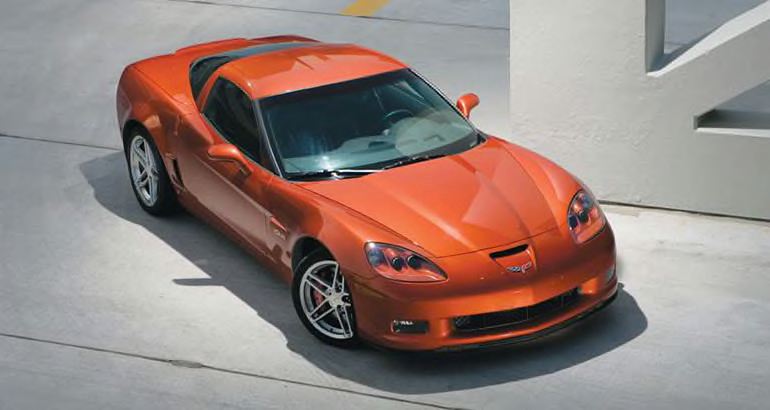 2005 Chevrolet Corvette Convertible
Price as tested: $57,520
Engine: 400-hp V8
0 to 60 mph: 5.0 seconds
"The Corvette provides abundant torque and power on demand, and sounds invigorating when pushed. It's both a comfortable cruiser and an exciting sports car."
"The ride is compliant and quiet for a sports car."
"The Corvette feels agile enough, but suffers from light steering that lacks the feedback and quickness expected of a sports car. At higher speeds, response improves."
—Consumer Reports, October 2005
2006 Chevrolet Corvette Z06
Price as tested: $76,730
Engine: 505-hp V8
0 to 60 mph: 4.3 seconds
"Behind the wheel of the Z06, you feel like you're driving a loaded weapon. It's always at the ready and has a thrilling exhaust note to match its explosive performance."
"This is a super car, with awesome acceleration and stable, well-balanced handling."
"At the track, it holds its own against the Porsche 911 and Dodge Viper, though handling is less precise than the 911."
"...this kind of power needs to be treated with respect. It can throw you back in the seat in any gear you choose, but it can also make the tail step out abruptly with too much throttle in the corner." (To "step out" is when the rear of the car swings wide in a turn, as demonstrated in the C7 photo below. This is a trait associated with powerful, rear-drive cars. Done properly, and in a safe environment, it can be fun for a skilled driver. Done poorly, it can lead a driver to lose control of a car.)
—Consumer Reports, October 2006
Chevrolet Corvette C7: 2014 to 2019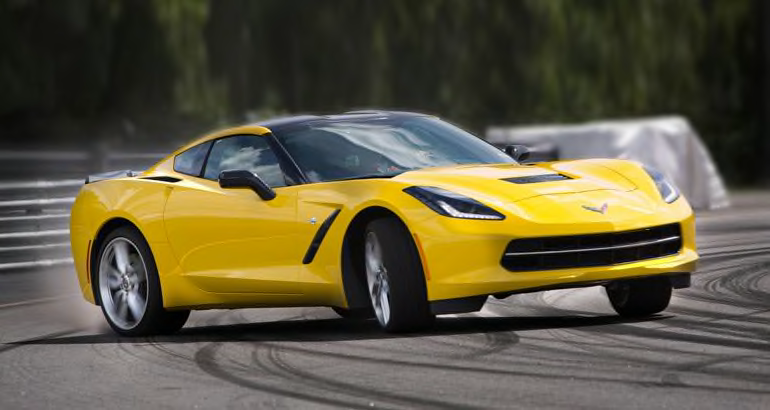 2014 Chevrolet Corvette Stingray
Price as tested: $73,260
Engine: 460-hp V8
0 to 60 mph: 4.3 seconds
"The new Corvette is a bargain among high-performance cars, delivering ferocious acceleration, precise handling, and excellent braking for thousands of dollars less than competitors such as the Porsche 911 and Jaguar F-Type. And the driving experience can be fairly refined or wild, depending on your mood."
"From a start, our Stingray shoots forward with seemingly boundless torque and a throaty bark. This Vette also offers quick reflexes, flat cornering, fantastic brakes, and less of the old nose-heavy sensation of older models."
"The Corvette's thrills come with a price, however. The shifter for the seven-speed manual transmission feels somewhat vague, and the clutch is heavy."
"Gripes aside, this is clearly the best Corvette ever, with a satisfying driving experience and an improved cabin."
—Consumer Reports, August 2014