Best and Worst Steam Mops From Consumer Reports' Tests
We found that even the best models from Bissell and Shark can't compare to a sponge mop and elbow grease
When you shop through retailer links on our site, we may earn affiliate commissions. 100% of the fees we collect are used to support our nonprofit mission. Learn more.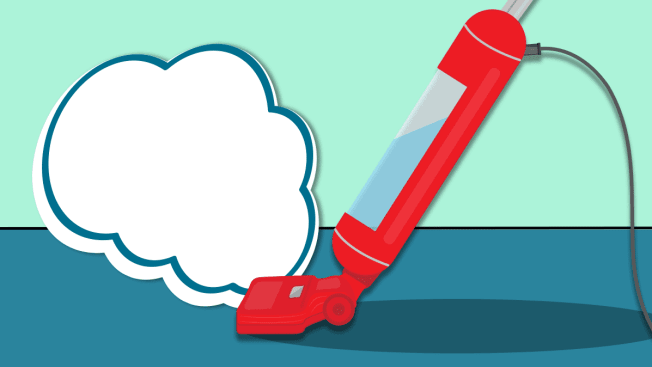 When you dip a sponge mop into a bucket of gray, soapy water, it's easy to imagine the appeal of a steam mop: no bucket of water, for starters, and less work on your part. Just press a button to heat water from a refillable tank to create steam, and move the mop over your floor. Afterward, the steam evaporates quickly, so there's less chance for streaks—or slips.
To test how well a steam mop cleans, CR's test engineers apply three condiments that stain—ketchup, mustard, and jam—on 12x12-inch ceramic tiles. After the soil dries, we take photos, then a machine pushes the steam mop over each tile in 10 even back-and-forth strokes. We use photo-imaging software to compare before-and-after images to see precisely how much soil was removed.
The result? steam mops don't necessarily clean better than regular sponge mops—and there are drawbacks.
A steam mop is limited by a cord, typically between 20 and 25 feet long. You'll need to wash the detachable mop head after each cleaning, and you might not be able to clean an entire room with one tank of water.
"And you should use distilled water, so you do not get a mineral buildup on the heating coils," says Larry Ciufo, our project leader who tests steam mops.
And there's your floor to consider. Mop manufacturers claim the mops are safe to use on a variety of flooring. But ultimately, it's not a good idea to use a steam mop on hardwood, and you should be careful using a mop on laminate, linoleum, and other materials. We focused our tests on ceramic tile, which is a surface all steam mop manufacturers get behind. If possible, check with the manufacturer or retailer of your flooring for cleaning and maintenance instructions.
In our labs, we compared steam mops with a standard sponge mop. Our testers noted that the sponge mop pushed more of the soil around, rather than picking it up, and that the mop head dried out quickly. But if they kept rewetting the low-tech sponge mop, its cleaning performance was about the same as—or better than—that of the steam mops in our tests.
Still, if you need an efficient way of handling smears (think muddy paw prints or sticky baby-food spills), a steam mop might be a good addition. For other jobs, we test and rate vacuums and carpet cleaners, too.
Check out our steam mop buying guide to get a sense of which features are helpful, and use our steam mop ratings to find the right mop at the right price. Below, you'll find reviews of some of the top steam mops from our tests, listed in alphabetical order (not by CR rank)—plus a quick look at the worst.
Top-Performing Steam Mops
CR's take: If you're cost-conscious, the PowerFresh Deluxe might be the right steam mop for you. It earns a Very Good rating for cleaning, meaning our testers didn't see much residue after cleaning each tile. This mop has a 25-foot cord, two types of scrubbing pads, and two steam rates to choose from (meant for different types of soils). A helpful indicator light tells you when the steam mop is done heating up and ready to use. Bissell includes a two-year warranty that covers mop repair and replacement.
CR's take: Best for those with a range of cleaning needs, the PowerFresh Slim comes with four mop heads (two large heads for floor cleaning and two small ones for use with the attachments). It has a 25-foot cord, which makes it easier to maneuver. It's the only steam mop in our tests to earn an Excellent rating for cleaning. However, our testers note that it doesn't provide an easy way to wrap the cord for storage when you're done. Again, Bissell includes the same two-year warranty for repair and replacement. This mop has a ready indicator light.