Can a Steam Mop Kill Germs?
Yes. It can even kill the coronavirus—but that's not very practical. Here's why, and what to do instead.
When you shop through retailer links on our site, we may earn affiliate commissions. 100% of the fees we collect are used to support our nonprofit mission. Learn more.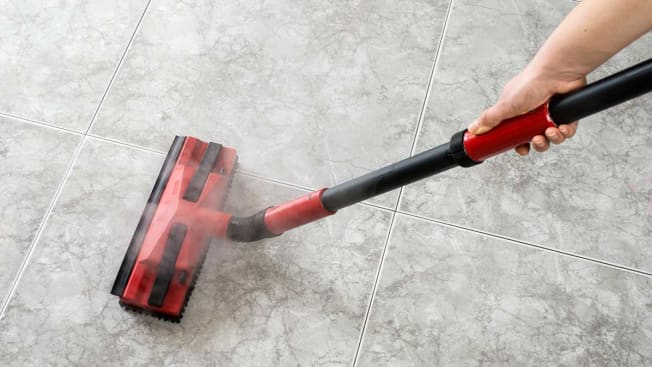 On the packaging for most steam mops, you'll see claims like "Sanitizes Bacteria 99.9 percent" or "Eliminates 99.9 percent of germs and bacteria."
Are these claims overblown—and do they apply to viruses such as the coronavirus?
We reached out to microbiologists to find out. The short answer: Technically, yes. Steam can kill pathogens, including the coronavirus.
"Because heat and steam will kill viruses, such mops will certainly be able to kill viruses," says Paula Cannon, Ph.D., professor of microbiology at the Keck School of Medicine of USC in Los Angeles.
But the real question is whether it makes sense to use a steam mop to disinfect. The answer is not really.
Cannon explains that viruses in general are very susceptible to heat.
"Viruses come 'shrink-wrapped' in a layer of fat that helps them to survive in our bodies, by acting as a type of stealthy covering," she says.
The spikes on the outside of this fat layer allow it to latch onto and enter your bodies' cells. However, this layer of fat is quite fragile and can easily be broken down by high temperatures.
Top-Performing Steam Mops
They may not be practical for disinfecting, but a good steam mop can make quick work of cleaning sticky messes on floors. Here are the top-performers from Consumer Reports' tests. For more information, see our steam mops buying guide and ratings.