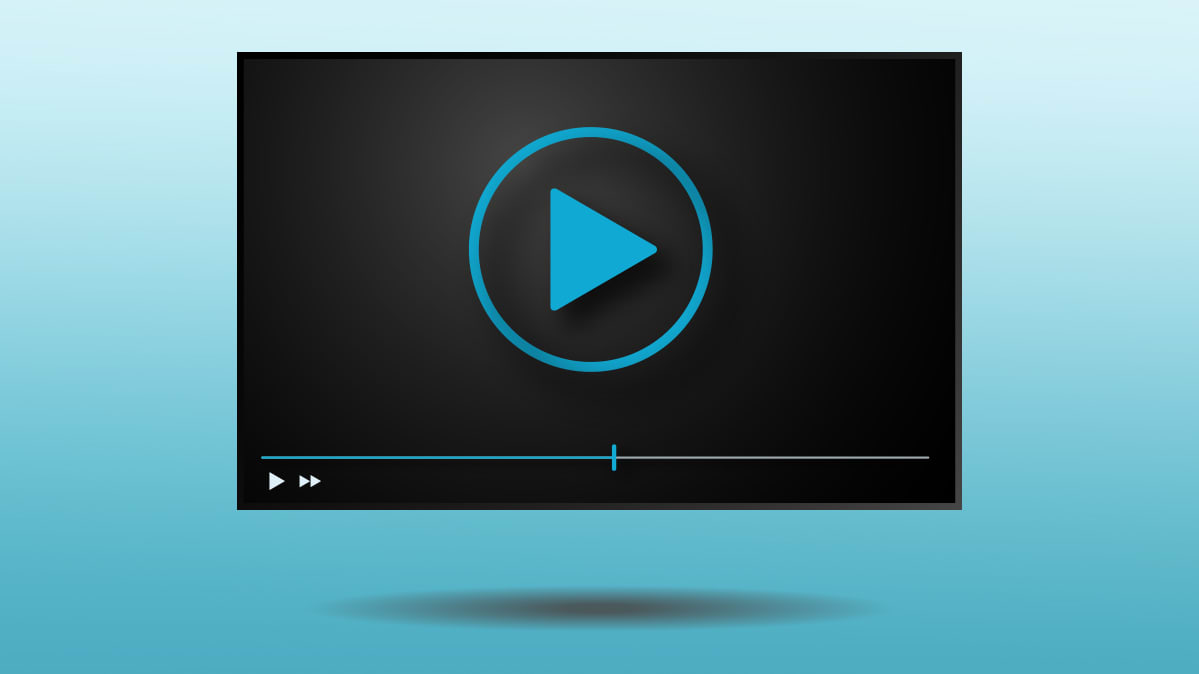 In the early days of video streaming services, your choice was simple: Get Netflix. It's more complicated now, with Netflix battling other well-known subscription services, such as Amazon Prime and Hulu, as well as upstarts, including Acorn, DirecTV Now, and Sling TV.
If you watch only a few movies or shows each month, it probably makes the most sense to opt for a pay-per-view service, such as Amazon Video, FandangoNow, or Vudu.
more on streaming and TVs
But if you watch a lot of programs or movies, or you're looking to cut back on—or cut off—your pay-TV service, subscription services may be the best deal. They offer an all-you-can-watch buffet of streaming content, often at a price well below what most of us spend each month for pay TV.
It's not always easy to untangle your choices, though. This guide to the major video streaming services should help. (We have advice on choosing a smart TV or a streaming media device, too.)
We'll be adding new services as they emerge, so keep checking back for updates.
Acorn TV
Price: $5 per month or $50 per year.
Who it's best for: Lovers of British TV fare. Goodies include TV dramas ("A Place to Call Home"), mysteries ("Agatha Raisin"), and comedies.
Latest news: Acorn TV is now available on Comcast's Xfinity X1 cable box, accessible via Xfinity on Demand, and on the go via the Xfinity Stream app. Among the exclusives on the service is "Jack Irish," an Aussie noir thriller starring Guy Pearce. Also in the mix: "The Witness for the Prosecution," an original Agatha Christie movie with Kim Cattrall.

Become a member of Consumer Reports to get access to our TV Screen Optimizer, which will help you get the perfect picture on your TV in just minutes. Join today to get started.

Amazon Prime Video
Price: $119 per year or $13 per month, with free shipping. A video-only subscription costs $9 per month.
Who it's best for: Anyone who's already paying for an Amazon Prime membership. The service now has a solid roster of original shows, including "Z: The Beginning of Everything" and "The Grand Tour." Amazon Prime has some exclusive series, such as "Downton Abbey" and "The Americans," plus HBO's back catalog of shows. You can add HBO, Showtime, and other premium channels for $9 to $15 per month.
Latest news: A new Amazon original mystery series called "Homecoming" stars Julia Roberts as a former government caseworker struggling with the truth about her old job. You can also catch a 10-episode anthology series, "Philip K. Dick's Electric Dreams." The company has picked up the sci-fi epic "The Expanse" for a fourth season after its cancellation by the SyFy channel. But perhaps the biggest news is that the company is working on a new "The Lord of the Rings" prequel, which should hit Prime Video by 2021. Also on tap: "The Hunt," from Oscar winner Jordan Peele, and "Utopia," from "Gone Girl" author Gillian Flynn.
AT&T WatchTV
Price: Free for AT&T Unlimited and Unlimited Premium wireless subscribers, $15 per month for everyone else.
Who it's best for: AT&T phone subscribers with unlimited plans—either Unlimited & More or Unlimited & More Premium—or those who don't want to pay for sports and can get by with a limited channel lineup.
Latest news: AT&T WatchTV is the company's newest streaming offering. (The company also offers the DirecTV Now streaming service.) It has about 30 live channels but no local broadcasts. In addition to Turner fare such as Cartoon Network, CNN, TBS, Turner Classic Movies, and TNT, the lineup includes AMC, A&E, Discover, Food Network, HGTV, IFC, and TLC. And AT&T says Viacom channels such as BET, Comedy Central, Nicktoons, and VH1 will be added soon. WatchTV also offers more than 15,000 TV shows and movies on demand.
CBS All Access
Price: $6 per month with ads or $10 per month ad-free.
Who it's best for: Cord cutters looking for major-network fare without using an antenna. The service provides full-length episodes of CBS programs, plus live programming streams of local CBS affiliates in 124 markets. CBS All Access also includes complete back catalogs of most of its current series.
Latest news: CBS and the NFL have extended and expanded their deal, which now runs through 2022. As a result, CBS All Access subscribers will get the NFL on CBS schedule. And you'll now be able to stream the games on mobile devices, such as smartphones and tablets.
Earlier, CBS executives said there would be six or seven new original series on CBS All Access in the next 12 months. And the company said that later this year it will launch two new streaming services, CBS Sports HQ and Entertainment Tonight.
The company reports that there are now a combined 5 million subscribers to its two paid streaming services, CBS All Access and Showtime, roughly split half and half. Some of the rising numbers can be traced to the series "Star Trek: Discovery." That series started off free on broadcast TV, but the remainder of the episodes can be seen only on CBS All Access. In addition to "Star Trek: Discovery," original series include "The Good Fight," the sequel to "The Good Wife."
The Criterion Channel
Price: $11 per month or $100 for an annual subscription; sign up before launch for price of $10 per month or $90 annually.
Who it's best for: Rising out of the ashes of the now-shuttered FilmStruck, the Criterion Channel classic movie streaming service will offer "constantly refreshed selections of Hollywood, international, art-house, and independent movies, plus access to Criterion's entire streaming library of more than 1,000 important classic and contemporary films from around the world," according to the company.
Latest news: The new service will make its debut April 8, 2019. In addition to the discounts listed above, early birds can get a free 30-day trial, plus access to the company's prelaunch Movie of the Week series, which is available exclusively for charter subscribers until the service launches.
You can access the Criterion Channel via desktop, Apple TV, Amazon Fire, and Roku streaming players, plus iOS, and Android mobile devices.
The standalone Criterion Channel is the result of a special deal with WarnerMedia, which shut down the FilmStruck streaming service late last year. The Criterion film library, which had been part of that service, is also expected to be included in a new WarnerMedia streaming service later this year. (See below for more details.)
DirecTV Now
Price: $50 to $70 per month.
Who it's best for: Anyone who wants DirecTV but not the satellite dish. The cheaper, $50-a-month DirecTV Now Plus has about 40 channels, and the $70-a-month DirecTV Now Max has about 50 channels, plus Cinemax and a number of sports channels, including regional sports. Both plans now also include HBO, which was previously a $5-a-month add-on. (AT&T now owns HBO as a result of its acquisition of Time Warner.) Both services include a cloud DVR with 20 hours of free storage, and support two simultaneous users. You can add an additional user for an extra $5 a month.
Latest news: AT&T just completely revamped its DirecTV Now streaming service, hiking rates by $10 a month, cutting the number of plan options, and pulling some popular channels from the lineup. Those who already have an older DirecTV Now plan get to keep it and their current channel lineup, but they'll also get the $10-a-month price hike.
With the revised plans, new DirecTV Now subscribers can choose between two options, down from five previously.

While DirecTV is adding HBO to its packages, it is trimming several popular channels from the new plans, including A+E Networks, AMC Networks, Discovery Communications, and Viacom.
AT&T says it will have a total of five streaming services up and running by the end of this year, including a new Netflix-style service. One will reportedly be a beefier 4K version of DirecTV Now, with more channels and a lower price. But it looks like you'll need an AT&T box, not an Apple TV or a Roku, to use it.
ESPN+
Price: $5 per month or $50 per year for the basic service. You can pay an additional $25 per month each for the full MLB.TV baseball and NHL hockey seasons.
Who it's best for: Hardcore sports junkies looking to add out-of-market baseball and hockey games to their menus, college sports fans who want a broader assortment of collegiate sports than they can get with traditional TV, or those who have an interest in niche sports, such as rugby and cricket. It will also have documentaries and scripted series.
Latest news: ESPN+ just launched, and it's now part of the main ESPN app. It's available for Android and iOS mobile devices, Apple TV, and Chromecast media streamers. You can also watch it online at ESPN.com. We assume there will be more device support—smart TVs, and perhaps Roku and Amazon Fire TV media streamers—in the future. Some early shows include an original "30 for 30" film called "The Last Days of Knight," about the Indiana basketball coach Bobby Knight, and "Detail," where Kobe Bryant gets into the minds of basketball players as he analyzes the previous day's game.
FilmStruck
FilmStruck, which offered indie, art-house, and classic movies as part of a joint venture between Turner Classic Movies and the Criterion Collection, has now been closed. However, Criterion is launching its own classic-movie service, called the Criterion Channel, this spring. (See above for more details.)
Fubo/Fubo Extra
Price: $45 per month for about 75 channels for the base package; a new Fubo Extra plan, with more than 90 channels, costs $50 per month.
Who it's best for: Sports fans looking for a streaming alternative. This sports-centric service offers a mix of live and on-demand channels from broadcast networks (CBS, Fox, and NBC in most markets), cable channels (A&E, Bravo, FX, SyFy, USA), and sports networks (BeIn Sports, FS1, Golf Channel, NBA TV). You also get a robust roster of regional sports networks—including those from NBC, Fox, and Yes—for local-team action, including MLB and NHL games. The service comes with a free cloud DVR that lets you store 30 hours of shows, movies, and games. If you forget to record a show, there's a 72-hour "look back" that lets you replay most programs that appeared in the previous three days.
Latest news: Fubo just reached a deal with Viacom to bring nine of the company's entertainment networks—BET, CMT, Comedy Central, MTV, Nickelodeon, Nick Jr., Paramount Network, TV Land, and VH1—to Fubo's basic $45-per-month subscription plan. Those subscribing to the $50-per-month Fubo Extra plan will get several additional channels, including Logo, TeenNick, and MTV Classic.
An earlier deal brought news, sports, and entertainment channels from Turner to subscribers at no additional cost. The list included Cartoon Network, CNN, TBS, and TNT, plus sports programming such as the MLB on TBS and the NBA on TNT.
In other news, Fubo is now beta-testing 4K with high dynamic range (HDR10) streaming. The company recently expanded the list of supported 4K streaming players to include Amazon Fire TV 4K and Amazon Fire TV Cube, Apple TV, Chromecast Ultra, and Roku's Premier, Premier+, and Ultra models. Fubo recommends broadband speeds of 30 to 40 megabits per second for top-quality video.
Fubo has two plans. The base plan, formerly called Fubo Premier, is now called Fubo. A new plan, Fubo Extra, is a 90-channel bundle that costs $50 per month. You get everything in the base package, plus additional channels, including BBC World News, Cooking Channel, DIY Network, PeopleTV, Sony Movie Channel, Stadium, and two Xite music channels, among others. An Xite music channel is now also part of the base plan.
Updated pricing is in effect for new customers. The base package now costs $45 per month, though current subscribers still pay $35 per month. The NFL Network in the service's Premier Plan, and NFL RedZone can be added for $9 more each month. This follows a deal with CBS that brought in CBS locals in some markets, as well as CBS Sports, the CW, and Showtime. Nine Showtime channels can be added for an additional $11 per month. You can save up to 30 hours of programming on a cloud DVR for as long as you remain an active subscriber, but you can bump that to 500 hours of DVR storage for $10 more per month.
HBO Now
Price: $15 per month.
Who it's best for: HBO fans who don't want to pay for cable. Sign up to get all the network's series, movies, specials, and documentaries. If you already get HBO through your cable package, remember that the HBO Go app lets you watch HBO on your phone, tablet, and other devices.
Latest news: HBO Now has passed the 5 million subscriber mark, and it's now available on more devices, including Amazon Fire TV, Apple TV, Chromecast, Microsoft Xbox, Roku, Samsung TVs, and PlayStation Vue. It's also available via a growing number of cord-cutting streaming services, including DirecTV Now, and as part of Amazon Channels.
Hulu
Price: $6 per month with ads or $12 per month without ads.
Who it's best for: Cord cutters who don't want to miss out on broadcast TV. Hulu has current shows from ABC, Fox, and NBC; older ones from CBS; plus the "Seinfeld" library. Original content includes "The Path" and "The Handmaid's Tale."
Latest news: Hulu is cutting the price of its least expensive ad-supported service, from $8 to $6 a month. The ad-free version remains unchanged at $12 a month. (The company also just raised the price of the Hulu With Live TV cable-style service, listed below.)
In other news, Hulu's deal with Viacom brings the full run of MTV's animated sitcom "Daria," and several other shows and movies, to the streaming service. Also part of the deal are TV shows such as "Nathan for You" from Comedy Central, MTV's "My Super Sweet 16," and Nickelodeon's "Every Witch Way." Movies include "School of Rock." The deal is for Hulu, not the cable-style Hulu With Live TV streaming service.
Hulu's also has a deal with DreamWorks Animation for the exclusive streaming rights to future DWA feature films, as well as catalog titles, including "Shrek," "Shrek 2," and "Shark Tale," and new kids' series it will develop. Starting this year, the service will also get new theatrical releases, including "How to Train Your Dragon: The Hidden World" and "Trolls 2." Hulu also signed a deal with Sony for the on-demand streaming rights to "The Good Doctor." And it signed on for a third season of "The Handmaid's Tale."
Additionally, Hulu has teamed up with the music service Spotify to offer a combined bundle to college students for just $5 per month. Because Spotify Premium for Students usually costs $5 per month, it's like getting the basic Hulu service free. Hulu also has an exclusive deal with Magnolia Pictures to stream the company's films after their theatrical release.
Hulu With Live TV
Price: $45 per month.
Who it's best for: Cord cutters who want yet another option. Hulu With Live TV, which is now live, offers about 60 channels, including the major broadcast channels—ABC, CBS, Fox, and NBC—albeit only in a handful of markets right now. You also get cable channels such as A&E, the Cartoon Network, CNN, Disney, Fox News, FX, TBS, and TNT, among others. The lineup includes CBS Sports, ESPN, and Fox Sports, plus some regional sports networks.
Latest news: Hulu is joining most of the other cable-style services with a $5-a-month price hike. When it kicks in at the end of February, the service will cost $45 a month.
A second option, without ads, goes up to $51 a month, a $7-a-month increase. Both services combine everything you get with the regular Hulu plan with the additional channels available on Hulu With Live TV.
A recent deal with Discovery brought in five Discovery networks—Discovery Channel, TLC, Investigation Discovery, Motor Trend (formerly Velocity), and Animal Planet. They joined several Scripps channels, such as HGTV, Food Network, and Travel Channel, which are now also owned by Discovery.
And as mentioned above, Hulu's deal with DreamWorks Animation gets it the exclusive streaming rights to future DWA feature films, as well as catalog titles, including "Shrek," "Shrek 2," and "Shark Tale," and a new kids' series it will develop. And starting this year, the service gets new theatrical releases, including "How to Train Your Dragon: The Hidden World" and "Trolls 2." Hulu also signed a deal with Sony for the on-demand streaming rights to "The Good Doctor."
Hulu With Live TV is now available on most Roku streaming players and all Roku TVs, as well as many LG and Samsung smart TVs. It is also supported on Amazon Fire TV devices, Apple TV, Google Chromecast, PlayStation and Xbox game consoles, and Android and iOS mobile devices. Hulu says it will support Amazon's Alexa digital voice assistant this fall. It continues to add local TV affiliates, and it signed a deal to offer the CW Network as part of its service in the coming months. Right now the network doesn't include AMC, Discovery, or Viacom (Comedy Central, MTV, Nickelodeon).
The service's basic plan lets you create six separate profiles—though only two people can use the service at a time—and includes a cloud DVR with 50 hours of recording time. You can pay $15 extra each month to get a DVR with 200 hours of recording time plus the ability to skip through commercials. For another $15 per month, the service will support unlimited users in the home, plus three mobile users. A bundle of these two options costs $20, a $10 discount off the cost of purchasing them separately.
Netflix
Price: $9 per month for standard-def video on a single screen; $13 per month for high-def video on up to two screens; $16 per month for 4K Ultra High Definition video on up to four screens.
Who it's best for: Everyone. Netflix is still the king of binge. It has a vast library of movies and TV shows, plus now-classic original shows ("House of Cards," "Orange Is the New Black") and newer hits ("Stranger Things"). It even has original movies ("Beasts of No Nation"). A deal with Marvel has spawned "Daredevil" and "Jessica Jones." Netflix subscribers currently have access to some Disney titles, but Disney will be pulling those films later in 2019, along with Pixar movies and some Marvel titles, when it launches its own streaming service, Disney+.
Latest news: Netflix upped its subscription rates, its biggest increase ever and its first since 2017. Its most popular plans will now cost $2 a month more, while the basic one-user plan gets A $1-a-month hike. The price increase was effective immediately for new customers, and then rolled out to current subscribers.
Earlier, Netflix updated its home screen, which now has a left-hand navigation bar that makes it easier to search for and view new content. It's also easier to locate the shows and movies you've bookmarked for later viewing in My List.
In other news, the Academy Award-winning filmmaker Guillermo del Toro is about to start production on an animated feature film, "Pinocchio," which will be a stop-motion musical. It's his first movie since winning an Oscar for "The Shape of Water." Netflix is also co-financing and distributing Michael Bay's next film, "Six Underground," which stars Ryan Reynolds. It's the first time either has worked with Netflix. The movie is expected to appear on Netflix in 2019.
The company says it spent about $8 billion on content in 2018 and will likely spend even more in 2019 as it fends off competition from new services from Apple, Disney, and Warner NewMedia.
Philo
Price: $16 per month for 43 channels; $20 per month for 55 channels; $4 more for an add-on channel pack.
Who it's best for: Viewers who don't care about sports and don't want to subsidize those who do. Philo is a sports-free streaming service backed by several cable networks, including A&E, AMC, Discovery, Scripps, and Viacom.
Its lineup now includes 40 channels from those and other cable networks, so you get A&E, AMC, BBC America, Cheddar, Comedy Central, Discovery Channel, Food Network, HGTV, History, Lifetime, MTV, Nickelodeon, TLC, Travel Channel, and others.
A $4-per-month add-on pack includes nine additional channels: the American Heroes Channel, BET Her, the Cooking Channel, Destination America, Discovery Family, Discovery Life, Logo, MTV Live, and Nicktoons.
Latest news: Philo just added the Hallmark Channel, along with Hallmark Movies & Mysteries and Hallmark Drama, to its lineup. That will give the service 22 new Christmas-themed movies on Hallmark Channel this season. Earlier, Philo added apps for Amazon Fire TV and Apple TV streaming devices. The service also works on a variety of devices, including computers, Android and iOS phones and tablets, and Roku players and Roku TVs.
The service will support up to three simultaneous users, and you get a cloud-based no-size-limit DVR for recording shows (which you can keep for up to 30 days). You can watch a show from the beginning if you join late, and a 72-hour "look back" feature lets you view any show that appeared within the previous three days. You can now can share your favorite shows by sending them to friends, right from within the platform.
PlayStation Vue
Price: $45 to $80 per month, depending on the package.
Who it's best for: Those who are looking for a real cable TV-style programming package and are willing to pay for it. You also get local channels in many major markets—on demand in others—plus a cloud DVR for recording shows.
Latest news: Sony has raised the price of each of its service tiers by $5 per month, so the basic live TV service, Access, will now cost $45 per month. Core TV, which adds sports channels, will be $50 per month, while the Elite plan, which adds movies, will be $60 per month. The top-tier Ultra plan, which includes premium channels, will cost $80 per month.
In other news, Sony has been unable to reach a deal with Sinclair to carry Sinclair affiliates in local markets, so those stations currently aren't available to Vue subscribers. Instead, they'll be getting on-demand programming from the broadcast networks—ABC, CBS, Fox, and NBC—though viewers will be without local news and live sports that air on these channels.
Also new to the service is mobile sign-up, so new users can sign up and start watching the service directly from mobile phones, tablets, or PCs, even when they're outside the home. Another change is that you can access favorite local teams on regional sports networks (such as Fox Sports and NBC Sports), even if you are traveling to another city. You can also watch local broadcast channels that are available when traveling.
PS Vue continues to add affiliate broadcast networks. It just added ABC in 11 major markets, plus four NBC affiliates. Late last year Vue added several channels, including BBC America, NBA TV, and Vice, but lost Viacom stations, such as Comedy Central, Spike, and MTV. It also added support for Apple TV last fall.
Showtime
Price: $11 per month, or $9 per month when purchased through certain services, such as Amazon Prime and Hulu.
Who it's best for: Showtime fans. Like HBO Now, this service lets you watch a cable network without the cable. You get all of Showtime's movies, plus original shows such as "Billions," "Homeland," and "The Affair." If you subscribe to Showtime through your cable provider, Showtime Anytime lets you watch Showtime fare on your phone, tablet, and other devices.
Latest news: Showtime has had to delay the debut of "Purity," a 20-episode drama starring Daniel Craig, until next year because Craig is reprising his role as James Bond in a new film. The network is now showing the documentary "Eric Clapton: A Life in 12 Bars," which was released theatrically in 2017, as well as "Patrick Melrose," a new original series starring Benedict Cumberbatch, based on the semi-autobiographical novels by Edward St. Aubyn.
Sling TV
Price: Sling Orange costs $25 per month; Sling Blue costs $25 per month. A combined package costs $40 per month. Add-on packs cost $5 to $10 extra per month.
Who it's best for: Cord cutters. With Dish's Sling TV, you don't get individual shows; you get channels. The Orange package comes with about 30 cable offerings, including Disney and ESPN, plus A&E, the Food Network, and TBS, but limited broadcast TV. You can get Fox and NBC in some markets, plus Univision, as part of the Blue package. ABC and Univision are available in some markets for both the Orange and Orange-and-Blue plans as part of the $5-per-month Broadcast Extra add-on pack. You can add premium channels, such as HBO and Showtime, for an extra $10 to $15 per month.
Latest news: Sling TV has added nine Discovery networks on its domestic and Spanish-language services. Discovery Channel, Investigation Discovery, and TLC are now part of the Sling Blue base service, while the Orange plan gets Investigation Discovery and MotorTrend. Other channels appear on add-on packs, and Discovery en Español and Discovery Familia are available in "Best of Spanish TV" base or add-on Extras.
Earlier, Sling TV raised the price of its Orange service by $5, to $25 per month. The service is also enticing lapsed customers with a new offer that lets them watch free, on-demand content, purchase à la carte channels, and view pay-per-view movies and events without signing up for a base subscription. The program kicks off for those using Roku devices but will be rolled out to other devices soon.
The list of à la carte channels that can be purchased without a Sling TV subscription includes Showtime ($10 per month), CuriosityStream ($6 per month), and NBA League Pass ($29 per month).
In addition to NBA League Pass, Sling now also has NBA Team Pass, a separate plan that lets you get out-of-market games for a single NBA team. Team Pass costs $18 per month on top of a Sling Orange, Sling Blue, and/or Spanish-language services plan. Sling TV's latest promotion is a free Roku TV Express when you prepay for two months of Sling service.
Sling TV is now supported by more devices, including Amazon Fire TV, Android TV devices, Apple TV, Roku and Roku TV, and Xbox One. A $100 AirTV box combines Sling TV channels and free over-the-air broadcasts in one device.
Starz
Price: $9 per month.
Who it's best for: Like HBO and Showtime, you can now get Starz without a pay-TV subscription. Content includes such shows as "Outlander" and "Power," plus movies, including "Star Wars: The Force Awakens."
Latest news: The Starz streaming service is newly available on DirecTV Now for $8 per month. The much-anticipated series "American Gods," based on the Neil Gaiman book, is now available on the service. Newer original series include "Sweetbitter," about a 22-year old arriving on New York's restaurant scene, and "Vida," about two wildly different Mexican-American sisters returning to their old neighborhood.
YouTube TV
Price: $40 per month.
Who it's best for: Cord cutters looking for another option in addition to Sling TV and DirecTV Now. YouTube TV offers access to live TV from up to 50 providers, including all the major networks. It also has a cloud DVR with unlimited storage. Right now its biggest limitation is that it doesn't support Amazon Fire TV streaming players.
YouTube TV does have a nice selection of channels, including AMC, Bravo, Disney, ESPN, FX, Fox News, Fox Sports, MSNBC, National Geographic, Turner, USA, and some regional sports networks. You also get access to the original programming on YouTube Red, usually $10 per month. Showtime, Starz, and a few other channels can be added for an additional fee. However, the service lacks programming from Viacom (Comedy Central, MTV), Discovery Communications (Discovery, The Food Network, HGTV). YouTube says it's still in discussions with networks, so more channels could be added soon.
Latest news: Parent company Google has expanded its YouTube TV service nationwide to most U.S. markets.
YouTube has been experimenting with new features, such as the augmented reality ads it ran during last year's World Series as part of its sponsorship of the event. Augmented reality was used to create a large virtual video screen above the Green Monster seats at Fenway Park that looked onscreen like it was actually a part of the stadium.
YouTube parent Google, which recently raised the price of YouTube TV from $35 to $40 per month, now lets you add either CuriosityStream or AMC Premiere for an extra $3 or $5 per month, respectively. CuriosityStream offers documentaries and series about science, technology, history, and nature; AMC Premium is an upgrade that provides ad-free, on-demand programming from the network.
YouTube TV supports up to three simultaneous users and up to six separate accounts. It has a cloud DVR—a virtual recorder that stores programs for you on YouTube's servers—that lets you save as many shows as you want for up to nine months before they're deleted.
Consumer Reports is an independent, non-profit organization dedicated to helping consumers. We make it easy to buy the right product from a variety of retailers. Clicking a retailer link will take you to that retailer's website to shop. When you shop through retailer links on our site, we may earn an affiliate commission – 100% of the fees we collect are used to support our mission.
Learn more.
Our service is unbiased: retailers can't influence placement. All prices are subject to change.