When you shop through retailer links on our site, we may earn affiliate commissions. 100% of the fees we collect are used to support our nonprofit mission.
Learn more.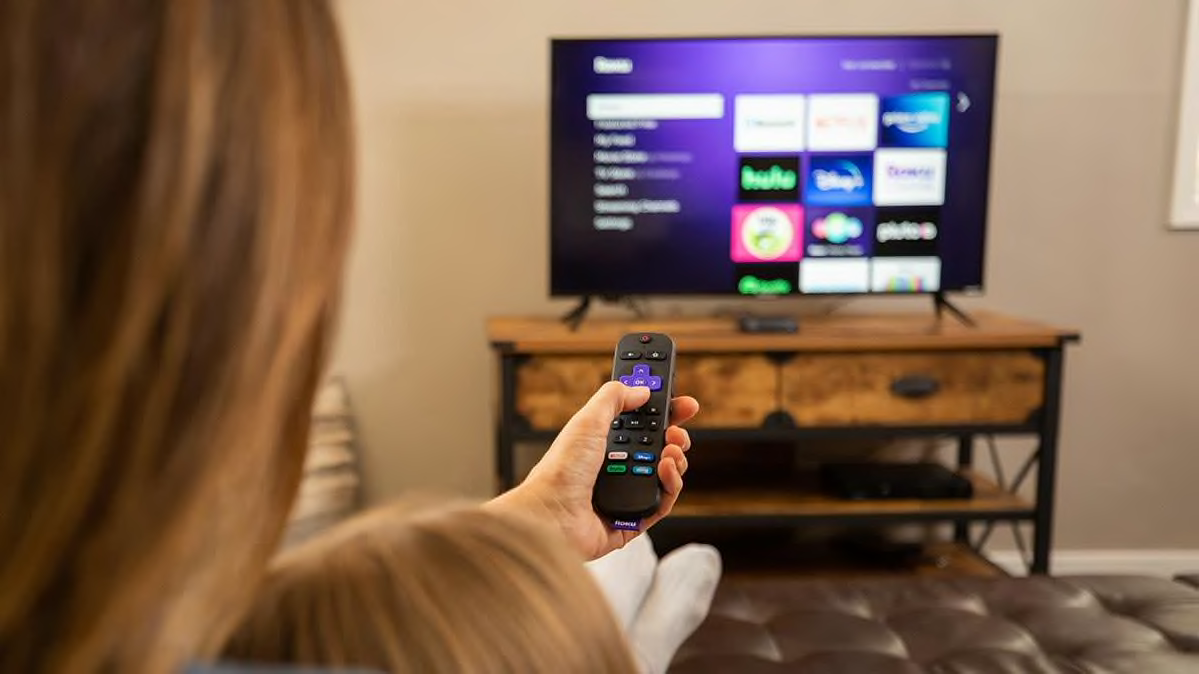 Starting next month, Roku will deliver a one-two punch for fans of its popular streaming devices.
First, there will be an updated version of the Roku Ultra, the company's flagship streaming player. Then, a new, compact sound bar speaker, called the Roku Streambar, will debut, with built-in 4K streaming with HDR.
Roku streaming players have typically done very well in our streaming device ratings because they tend to perform well and support numerous streaming services.
The new hardware will be accompanied by a software update rolling out this fall that will enable quicker launch times, provide easier access to live TV content on the Roku Channel, and, later in the year, add support for Apple AirPlay 2 and HomeKit. This will let you stream and control content from Apple mobile devices to your TV when using a Roku device.
There's also a new dedicated Roku Channel mobile app that will allow even those without Roku devices to watch free and premium TV content from the Roku Channel. It's optimized for viewing content on a mobile device.
The new software, dubbed Roku OS 9.4, will begin rolling out to select players starting in the next few weeks, then to other devices, including the new Roku Ultra and Roku Streambar, shortly after that. Roku TV models will get the update over the course of several months.
"The Roku OS allows consumers to easily get to the content they want to watch so they can sit back and enjoy the show," said Ilya Asnis, senior vice president of Roku OS at Roku. "With Roku OS 9.4, we give our customers even more choice and new ways to navigate and control content-rich experiences on and off Roku devices."
Some of the enhancements include faster channel installations during the initial setup, improved launch times for the most popular channels, and the ability to access the Live TV channel guide right from the home screen. This lets you watch more than 100 free livestreaming channels from the Roku Channel.
In addition to support for Apple AirPlay 2 and HomeKit, which is coming later this year, the OS upgrade includes onscreen helpful hints about the voice commands you can use on Roku devices.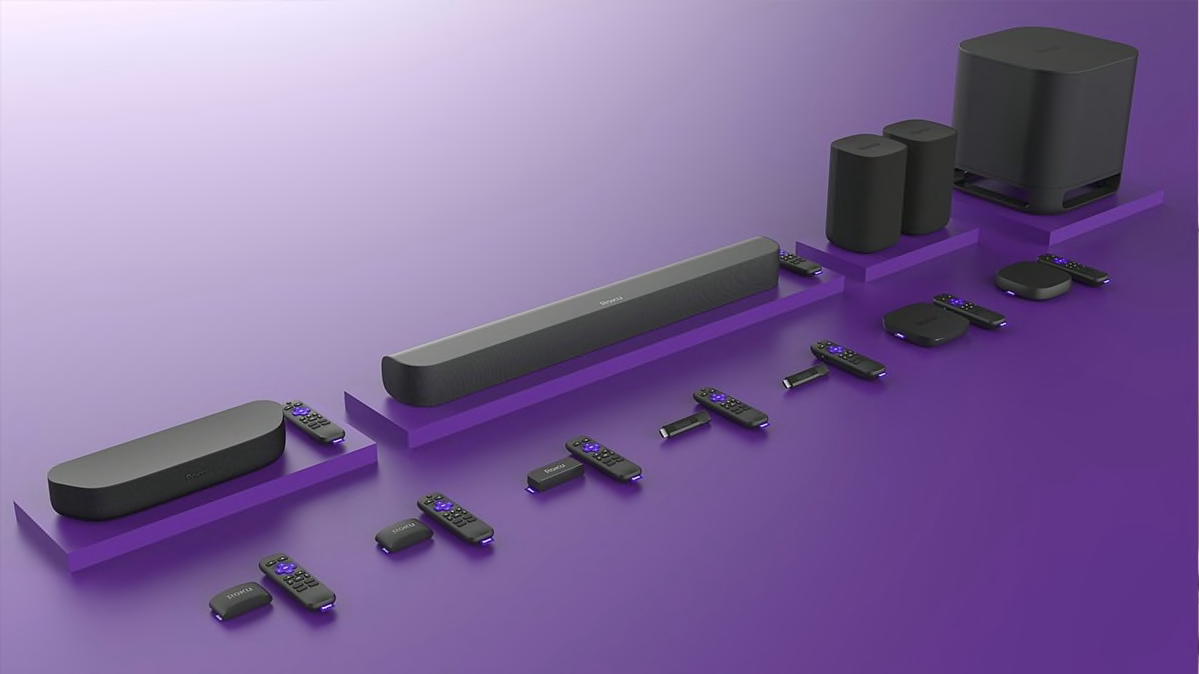 Updated Roku Ultra, New Roku Streambar
The $100 Roku Ultra—the company's top-of-the-line 4K streaming media device—has been redesigned, with new features including built-in Bluetooth for streaming music from mobile devices, and support for both Dolby Vision high dynamic range (HDR) and Dolby Atmos 3D sound. (When done well, HDR can boost brightness, contrast, and colors to more lifelike levels.) It also has an improved WiFi range, so the player can be placed farther way from your router than previous models. An HDMI cable is included.
The new Ultra can now be preordered from Roku, with availability sometime in mid-October. It comes with an enhanced Roku voice remote that has programmable personal shortcut buttons, plus a headphone jack for private listening. (The new Ultra comes with Roku earphones, not the JBLs included with the previous Ultra model.) Like that earlier version, it has a lost-remote finder feature that causes it to emit a beep when a button on the player is pressed. Like other Roku models, the Ultra supports both Amazon Alexa and Google Assistant voice assistants.
A Streaming Sound Bar
The Roku Streambar, $130, is a two-in-one solution that combines built-in Roku 4K streaming with a compact sound bar speaker that can be added to any TV. The sound bar supports the HDR10 HDR format but not Dolby Vision. You can access settings that will automatically lower loud commercials, boost the volume of voices, or optimize the sound for night listening.
Inside the 14-inch-wide enclosure are four speaker drivers, with two facing forward and two firing at an angle to produce a widened sound field. It can be paired with optional Roku wireless speakers and a Roku wireless subwoofer to create a true surround-sound system.
The Streambar has built-in Bluetooth for streaming music from smartphones and tablets, and supports Spotify Connect for listening to music and playlists from the service from a smartphone. Like Roku's streaming players, the Streambar works with Amazon Alexa and Google Assistant, with support for Apple AirPlay 2 and HomeKit—plus the Siri voice assistant—coming later this year.
The Roku Streambar, which comes with both an HDMI and a digital optical cable, will also be available in mid-October, with preorders starting today on Roku.com.
The Streambar is Roku's second streaming sound bar. It joins the bigger, more expensive Roku Smart Soundbar, $180, which also features built-in Roku 4K streaming with HDR.
Carryover Models
Unlike last year, when Roku refreshed most of its streaming player lineup, this year all models except the Ultra are being carried over. This includes two exclusive models, one sold only at Walmart, and the other available at Best Buy.
That makes things a bit easier, as Roku has a confusing habit of introducing new models with the same model names as previous ones.
Roku's player lineup starts with the entry-level $30 Roku Express, which is still limited to HD resolution (as opposed to 4K), and comes with a basic remote control. The Roku Express+ model is the Walmart-only exclusive, priced at $40. The only real difference between these players is that the Express+ comes with an enhanced voice remote with TV controls.
Moving up to 4K resolution and support for HDR—high dynamic range, which can boost brightness, contrast, and colors to more lifelike levels—Roku will have the $40 Roku Premiere, a small set-top box that comes with a basic remote, and the $50 Roku Streaming Stick+, a stick-style player that comes with a voice remote and TV controls.
Once again, Best Buy is getting a special $60 version of the Stick+, called the Roku Stick+ HE, which comes with an enhanced voice remote that includes a headphone jack and Roku headphones for private listening.
There's also a slightly de-featured version of the Ultra that you'll find only at Walmart. Called the Ultra LT, at $80 it's $20 less expensive than the regular Ultra; it has many of the same features but lacks the fast channel launch and programmable remote buttons, and comes with Roku earphones rather than JBLs.