When you shop through retailer links on our site, we may earn affiliate commissions. 100% of the fees we collect are used to support our nonprofit mission.
Learn more.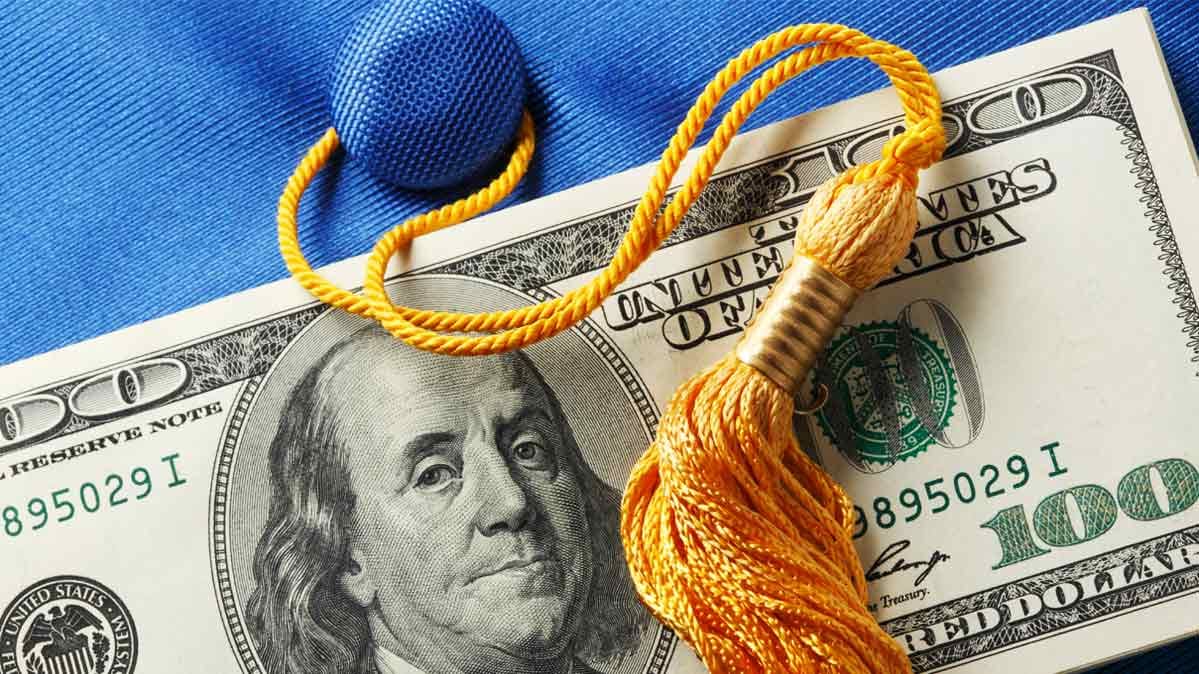 New regulations proposed by the Trump administration could tighten loan-forgiveness rules for students who say they were defrauded by their college and left saddled with debt.
The proposed rules, unveiled Wednesday by the Department of Education, call for changes to a current regulation that allows federal student loan borrowers to get debt relief when they claim they were misled about the cost and quality of the education they paid for.
The regulation, known as the borrower defense to repayment, has been on the books since 1995 but was rarely used until 2015. That's when a number of big for-profit colleges, including Corinthian College and later ITT Tech, closed their doors after widespread allegations from dozens of state and federal agencies that they made misleading claims about training standards and job placement rates, and for using aggressive recruitment tactics. The Obama administration wanted to make it easier for students to use borrower defense to claim fraud.
The proposed changes would make it more difficult to make such a claim and succeed. Borrowers would need to prove that a college had an intent to deceive them and that the deception caused financial harm. They would have to already be in default on their loans to apply for a loan cancellation.
Betsy DeVos, Department of Education secretary, said the changes would better balance the need to protect borrowers from fraud and the need to protect taxpayers from the cost of unjustified claims.
Critics of the borrower defense rule, primarily for-profit colleges and historically black universities, say it is too vague and could force schools to spend money fighting frivolous claims.
More than a dozen consumer advocacy groups, including Consumers Union, the advocacy division of Consumer Reports, came out against the proposed regulations, which they say significantly weaken protections for student borrowers.
"The Department of Education is turning a blind eye to widespread fraud and abuse at for-profit schools that has left thousands of students in debt without a meaningful education," says Suzanne Martindale, senior attorney for Consumers Union.
Martindale says people from low-income communities, minorities, and military service members and veterans were often the target of aggressive sales pitches by predatory for-profit colleges that conferred worthless degrees and left them in debt.
"Instead of helping defrauded students cancel their debts and move on with their lives, these proposed rules would shield poor-performing schools from being held accountable for their misconduct," Martindale says.
Borrowers like Tasha Rincon, 36, of San Jacinto, Calif., were dismayed to hear about the proposed changes. Rincon is one of the thousands of people with a pending claim against now-defunct for-profit Everest College, which was owned by Corinthian. Rincon graduated from Everest in 2012 with a bachelor's degree in business and $31,000 in student loans.
Rincon, the first in her family to go to college, says the school aggressively recruited her, led her to believe grants would cover all her costs, raised tuition prices sharply while she was there, and provided little help getting a job after graduation. When she did land a job interview, she says, recruiters questioned the value of her degree.
After Everest shut down in 2015, she filed a claim for loan forgiveness under borrower defense to repayment, but the case is still pending. She's not hopeful that she'll find relief.
"I wasted four years of my life for a worthless degree," Rincon says. "I'm not going to hold my breath waiting for the government to do what's right."
How to Get Help
The new rules won't go into effect right away. The regulations are open for public comment for 30 days and would take effect Nov. 1 if approved. The change would apply to federal student loans taken out on or after July 1, 2019.
In the meantime, if you think you've been defrauded by a college, here is what you should do.
Understand the requirements. Go to the Department of Education's website for information on how to file a claim under the borrower defense to repayment rule. You'll find an online application, guidelines on qualification, and what information you need to submit.
Keep tabs on your status. If you file a claim, you can check on the status of the claim at the Department of Education's borrower defense hotline: 855-279-6207.
Beware of fraudsters. So-called debt relief companies prey on people with student loans, offering to help you discharge loans or qualify for student loan forgiveness programs for a hefty fee. You never have to pay to file a claim to get your loans canceled. Go to the Department of Education's Student Aid website to find a list of legitimate companies that handle student loan servicing and collections and get tips on how to avoid student loan scams. The Federal Trade Commission also keeps a list of debt relief companies it has taken action against.