When you shop through retailer links on our site, we may earn affiliate commissions. 100% of the fees we collect are used to support our nonprofit mission.
Learn more.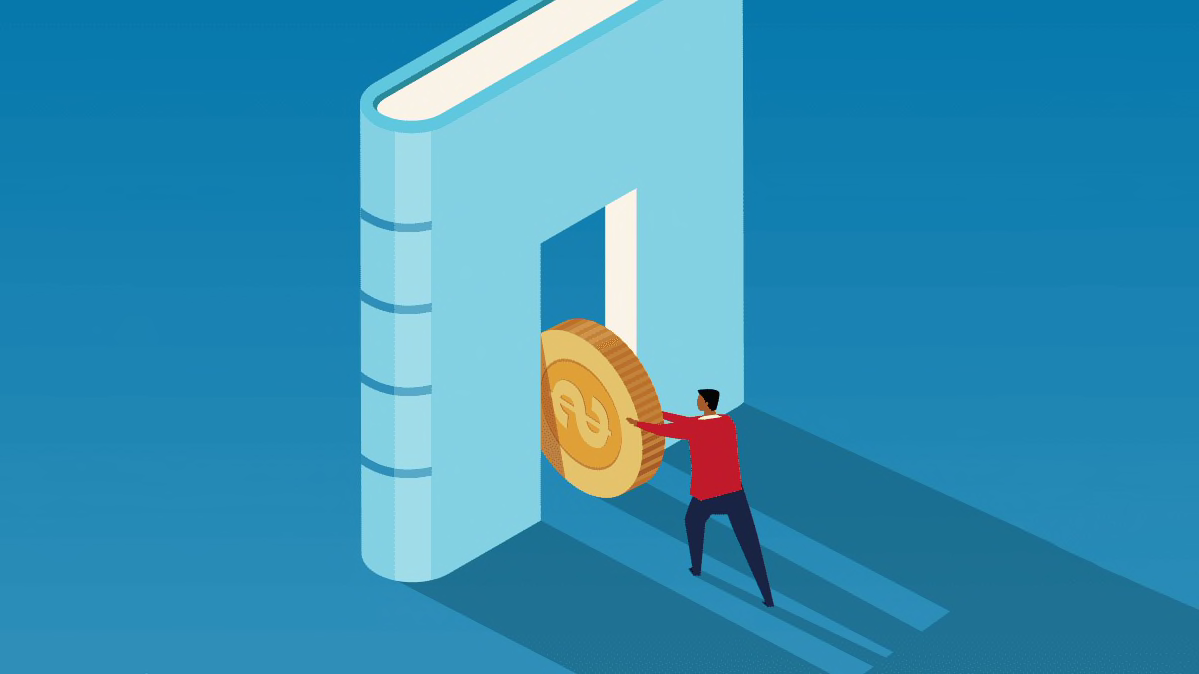 Most people with federal student loans got some relief recently, thanks to the Coronavirus Aid, Relief, and Economic Security Act: an automatic suspension on payments, interest rates set to zero, and a halt on collection activities for defaulted loans for six months, through Sept. 30, 2020.
But given the quick passage of the new rules and the complexity of the student loan system, many borrowers are confused about how payment forbearance works and whether it applies to their loans. Indeed, not all federal student loans are covered.
"It's crucial to make sure you understand the breaks that you are entitled to receive, and how the rules will affect the total amounts you may owe," says Jessica Thompson, associate vice president at The Institute for College Access & Success, a nonprofit group.
In some cases, the relief provisions might not be properly applied. For people who had defaulted on their federal student loans, for example, the law halts collections and wage garnishment. But some defaulted borrowers say that portions of their paychecks are still being seized, despite an announcement by Education Secretary Betsy DeVos that collections and garnishment would halt for 60 days beginning March 30.
A class action lawsuit was recently filed on behalf of defaulted borrowers against DeVos and the Department of Education by the nonprofit Student Borrower Protection Center and the National Student Legal Defense Network, along with the nonprofit National Consumer Law Center,. The lead plaintiff, a home health aide, had her wages garnished April 24, according to the lawsuit (PDF).
DOE press secretary Angela Morabito said in a statement that the department does not comment on pending litigation. But she said that "the department has taken immediate action to notify employers to stop garnishing wages."
Whatever your loan situation, you'll need to make sure you are getting the full benefit of the coronavirus relief law. Here's a look at how the new rules apply to different types of student loans, as well as tips for managing your payments after the forbearance ends.
Federal Student Loans
Your first step is to determine whether you loan is held by the DOE or a private entity. Contact your lender if you're not sure which type of loan you have. If you don't know your lender or you need to get information about your loan directly, you can log in to your account at studentaid.gov.
Borrowers with direct student loans and Federal Family Education Loans (FFELs) held by the DOE will automatically see their payments suspended with interest waived during the relief period, though the debt will have to be paid later. This forbearance also includes federal Parent Plus loans.
Loans that are not covered by the law include FFELs held by banks and other financial institutions, Perkins loans (which are issued by colleges), and private loans. (Read more about those loans in the section below.)
Although the payment pause is designed to happen automatically, it makes sense to check your account to make sure you aren't being debited. If you had a loan payment processed after March 13, 2020, when the law went into effect, you may also request a refund from your loan servicer, says Mark Kantrowitz, publisher and vice president of research at Savingforcollege.com.
If you are enrolled in Public Service Loan Forgiveness, the months of forbearance will count toward the required payments. That loan foregiveness program allows eligible public service workers to erase their debts after 10 years of payments. You can find details about PSLF and other forgiveness programs in CR's guide to getting student loans forgiven.
Borrowers who are in good financial shape, however, may want to continue their loan payments during the forbearance period. Because no interest accrues during those months, your money can go toward repayment of principal, which will save you significantly on interest costs over the life of your loan, says Betsy Mayotte, president of The Institute of Student Loan Advisors, a nonprofit group. (But try to also have a sufficient rainy day fund to tide you over in an emergency.)
Non-Federally Held Loans
Borrowers with private loans or federal loans held by a bank or another financial institution do not qualify for relief under the law. But you still have ways to reduce or pause your payments.
If you have a commercially held federal loan, you can opt for regular forbearance, although interest will build during that time, or you can request an economic hardship or unemployment deferment, if you qualify. Another option may be to consolidate your loans under the federal direct loan program, which would allow you to qualify for forbearance, Kantrowitz says.
In addition, the District of Columbia plus 10 states—California, Colorado, Connecticut, Illinois, Massachusetts, New Jersey, New York, Vermont, Virginia, and Washington—recently negotiated agreements with major loan servicers to accommodate borrowers with non-federally held FFEL and private loans by providing a 90-day forbearance. Late fees, debt collection lawsuits, and negative credit reporting are also suspended under the agreement. You must opt in to the forbearance, but you do not need evidence of coronavirus-related hardship to get relief.
Even if you don't live in an area covered by an agreement, your lender may offer some accommodations. Check the lender's website for links to coronavirus assistance, or call and ask. It will help to think about the accommodations you need before you call, such as pausing payments until a particular date or waiving interest, before you call.
Making specific requests worked out for James, a New Jersey resident who recently told Consumer Reports that two private lenders he contacted allowed him to skip payments until Sept. 1, if need be, with no penalty. "It was a good thing I was educated going into this, since the rep did not offer any options," he says.
Another option: You may be able to apply for an income-driven repayment plan, which allows you to adjust payments to as low as zero, based on your income. To apply, go to the Federal Student Aid website and contact your loan servicer.
You can use an income-driven repayment plan as a safety net because there's generally no penalty for prepayment if you don't suffer a reduction in income. One caveat: Prepayments won't count toward the required payments for public service loan forgiveness and may reduce the amount of forgiveness, Kantrowitz says.
There can be a downside to income-driven repayment, however, because you may end up paying more in interest on your loans over the long run. You also need to reapply for your plan every year. For more details about your payment options, find out how to choose a student loan repayment plan. You can also find information about these programs at studentaid.gov.
Defaulted Loans
As noted earlier, for those in default on federal loans—some 9 million borrowers—it's important to make sure your pay isn't being garnished. If you find that is the case, you will need to be proactive.
"Contact your employer and your lender, and let them know the process should be stopped," says Seth Frotman, executive director of the Student Borrower Protection Center and former student loan ombudsman at the Consumer Financial Protection Bureau.
You can also file complaints with the CFPB and your state attorney general.
But for many borrowers, the coronavirus relief law makes it easier to get out of default through rehabilitation, a process that requires making nine monthly on-time payments based on your income. The six months of forbearance will count toward rehabilitation, giving you a big push toward your goal.
"It's a huge opportunity for defaulted borrowers," says Mayotte at the Institute of Student Loan Advisors. Normally, a borrower in collections or garnishment cannot rehabilitate a loan unless the legal order has been lifted.
Once you complete rehabilitation, your account will be removed from collections, and the negative information will be taken off your credit report.
You can find more details about rehabilitation at studentaid.gov. Be aware that if you rehabilitate a defaulted loan, then default on that loan again, you can't rehabilitate it a second time.
Your Next Steps
Borrowers also need to plan for what comes next. It's likely that the economic downturn will last far longer than the coronavirus aid law offers relief, which means more Americans may have trouble with repayments.
That's why many consumer advocates, including CR, are pushing for additional relief for borrowers in future congressional legislation.
"A temporary pause on payments is a good first step, but all borrowers will need additional assistance," says Suzanne Martindale, senior policy counsel and western states legislative manager at CR. "It would be reasonable and appropriate to consider canceling at least some of the debt altogether."
That would help, but you don't want to count on Washington for relief.
Instead, consider strategies that will help you manage your loan payments when they resume, such as signing up for an income-driven repayment plan.
For more guidance on managing your loans, go to The Institute of Student Loan Advisors, which provides free one-on-one counseling for student borrowers.