Protect Yourself From the Heat
Six steps to help you keep cool and hydrated all summer
When you shop through retailer links on our site, we may earn affiliate commissions. 100% of the fees we collect are used to support our nonprofit mission. Learn more.
Older adults are among those most at risk for heat-related illness. That's in part because with age, you're more likely to have a condition or take medication that increases your vulnerability to heat. But heat-related illness can be dangerous for anyone.
Know the Signs of Heat Illness
Heatstroke, which occurs at a body temperature over 104° F, is a medical emergency that may be fatal in more than half of the cases in older adults. Early signs include confusion, dizziness, weakness, agitation, slurred speech, nausea, and vomiting, plus the inability to sweat. If you suspect it in yourself or a friend, call 911, and quickly get yourself or them into an air-conditioned room or a cool shower or bath.
To see our tips on staying safe in the heat, click or hover your cursor over (or tap, on mobile) the circles in each area of the illustration below.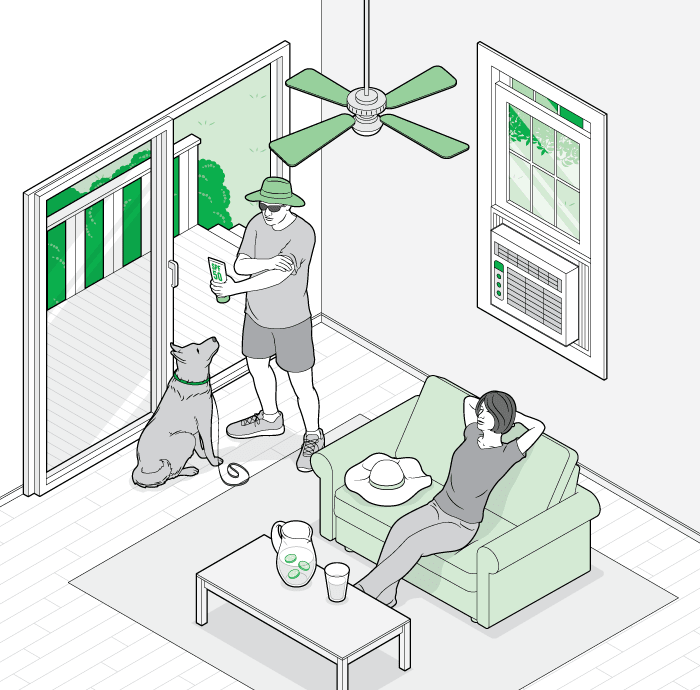 Click on black dots to learn more.
Illustration: Chris Philpot