Smarter: Is Sunscreen Necessary on Cloudy Days? This week I'm asking the question everyone has in mind as summer approaches: Do I have to wear sunscreen in X scenario? (X = overcast days / at home / basically any scenario where it seems counterintuitive to slather myself with sunscreen when there doesn't seem to be that much sun.)
THE BIG STORY:
'Return of the Prodigal Sun'
Let's get this out of the way: I know it's important to wear sunscreen. I've heard it enough times from people around me (hi, mom), and I'm aware that sunscreen is important in shielding our skin from harmful ultraviolet A (UVA) and ultraviolet B (UVB) radiation, which can contribute to premature aging, skin cancer, and sunburn. All those bad things.
That doesn't mean I always have a good grip on how often I should wear sunscreen. The lazy person in me is happy to forgo the chore of putting it on whenever I'm not 100 percent sure protection from the sun is needed. If it's a sunny day at the beach, of course, I'll do it, but on an overcast day? That's when I'm likely to say, "Oh, surely it can't be that bad if I skip it today."
So when should you wear sunscreen? Here's what dermatologists and CR's sunscreen experts say.
What are the best practices to put on sunscreen? Here are a few simple tips to save your skin (literally):
⏰ Apply the sunscreen 15 to 30 minutes before you go out.
🧴 To cover your entire bathing-suit-clad body, you need about an ounce of sunscreen (one shot glass worth) or 1 teaspoon per body part.
🌊 Reapply every 2 hours or after you sweat a lot or go swimming.
As for what sunscreen you should use, a broad-spectrum, water-resistant SPF 30+ sunscreen is what is recommended by the American Academy of Dermatology.
We've tested several sunscreens to see how well they offer protection against UVA and UVB rays. For lotion sunscreen, we recommend La Roche-Posay Anthelios Melt-In Milk Lotion SPF 60 (Amazon, Target, and Walgreens) and the decently priced Equate (Walmart) Ultra Lotion SPF 50 (Walmart). 
If you prefer spray sunscreen (and yes, they are as effective as lotion sunscreens), Trader Joe's Spray SPF 50+ (Amazon and Trader Joe's) and Alba Botanica Hawaiian Coconut Clear Spray SPF 50 (Amazon and Target) are the most highly rated by us. You can check out more of our best sunscreens of 2022 here.
When you shop through links in our newsletters or on our site, we may earn affiliate commissions. 100 percent of the fees we collect are used to support our nonprofit mission. Learn more.
We polled social media users on how often they put on sunscreen, whether it's every time they go out, only on sunny days, or never. Here's what you told us.
On Instagram, 51 percent of users said they put on sunscreen every time they are outside, so good on you, you folks are doing a great job, certainly a better job than me. Our Twitter users, however, told a slightly different story: The majority of users (52.3 percent) said they applied sunscreen only on sunny days, but at least there's 26.2 percent of people who say they put it on every day.
As for the people who voted "Never. What is sunscreen?" I wanted to say this: Are you okay? I'm laughing, but I also really, really hope you're joking.
THE GREAT AMERICAN COOK-OFF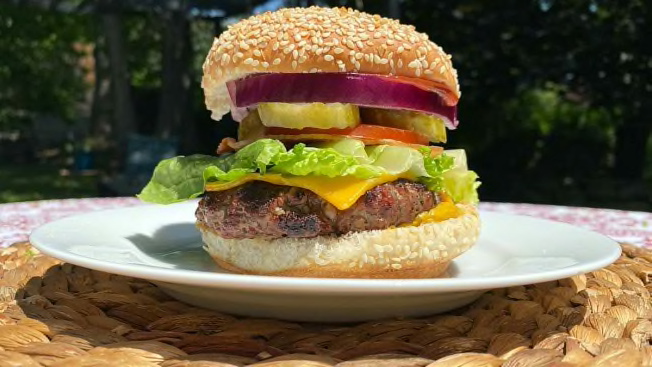 What's the best way to make burgers? Is it in a cast-iron skillet, under the broiler, or on a gas grill? To find out, CR's home and appliance writer and trained chef Paul Hope made more than 50 burgers using all three methods. (Who says work can't be fun?)
Here's his verdict: "The grill won out by a mile," Paul says. The burgers were tastier tastier, and it was easy to clean up after cooking. Read more about why using a grill produces perfect burgers.
Which should you put on first, sunscreen or insect repellent?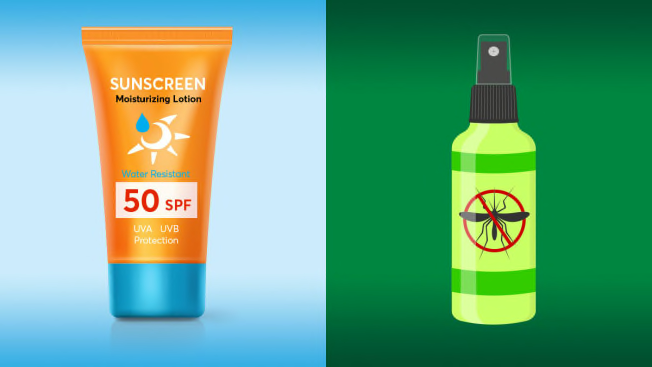 All ants are banes of my existence, but there are two specific types that are most likely going to sneak inside people's homes. One is the odorous house ant (on the left), which some say smells like "rotten coconuts" when it's crushed, and the carpenter ant (on the right). 
Though they might look similar, there are some key differences: The odorous house ant is typically less than ⅛ inch long and won't cause any real damage to your home. The carpenter ant is about ¼ to ½ inch long, and it can chew through damp wood and potentially wreak havoc on your doors, windows, and even structural framing.
Home-wrecking abilities aside, neither is fun to see in your kitchen, so if you want to get rid of the ants in your home, keep your food, especially anything sugary, in airtight containers, set out ant baits, and follow more of our tips on how to keep ants away—including why you should skip bug sprays.
How well does this paint cover darker colors?
@consumerreports

To help you find the most effective paint for your home, we test how well paint covers dark colors. We apply it over a black finish, then use a colorimeter to measure how it did. See ratings + reviews at cr.org/home 🖌

♬ original sound - Consumer Reports
Should you eat after an intense workout? Yup.
Here are five popular cars that made us go, "Hmm, I'll pass."
"Be right back, putting on more sunscreen."