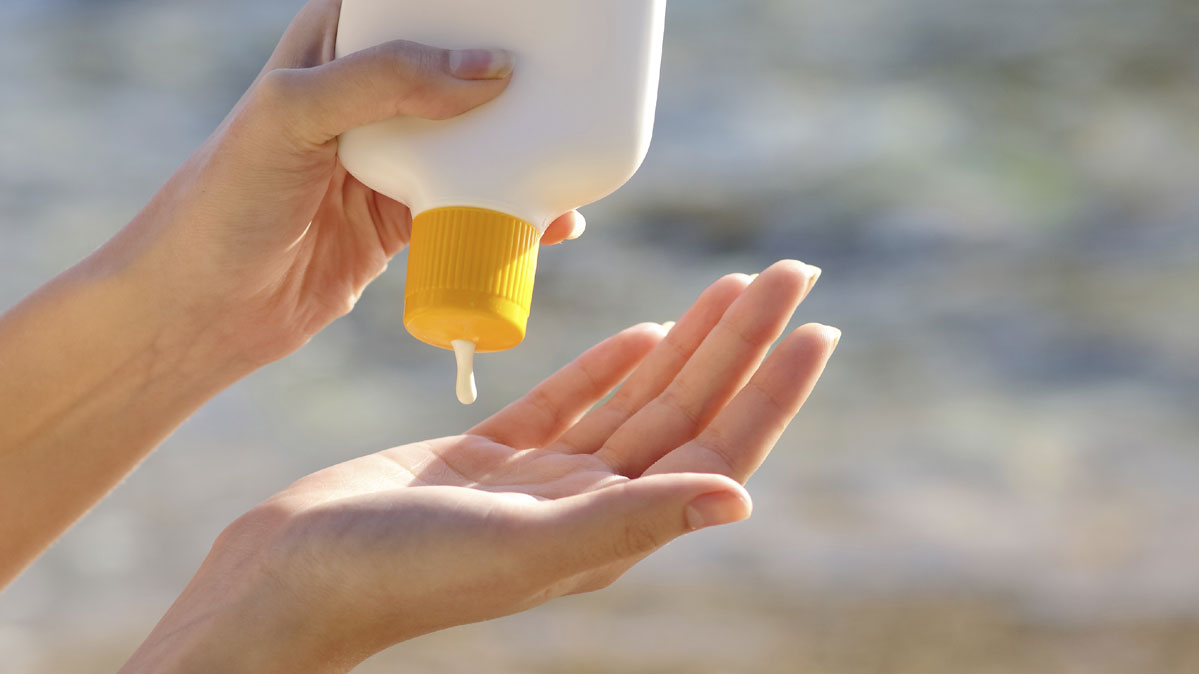 There's nothing worse than slathering yourself with sunscreen on a hot day, only to find your face looking as white as a ghost, or that you're leaving a greasy mark on everything you touch.
If you're in the "I hate sunscreen" camp, you can always cover up with sun-protective clothing and a hat. For instance, if you wear a long-sleeve shirt with a UPF (ultraviolet protection factor) of 50 or higher, you don't need sunscreen on your torso and arms. Don a densely woven hat and you can skip sunscreen on your scalp. For the best protection, choose one with a wide (3 inches or more) brim.
But you'll still need sunscreen on all your uncovered skin, and finding one that you like increases the chances that you'll actually use it. Fortunately, many sunscreens are now formulated to feel and smell good, and our sensory experts have identified some of the best. Use their advice to find the right sunscreen brand for you from among our high-rated picks.
Want Fragrance-Free Sunscreen?
Out top-rated lotion, La Roche-Posay Anthelios 60 Melt-In Sunscreen Milk, is a good choice for people who find scented sunscreens olfactorily offensive. But note that fragrance-free doesn't mean odor free. This sunscreen has a very slight plasticky smell (think beach ball), that's sometimes associated with fragrance-free products. It has the added benefit of being very lightweight and quick to absorb into skin. The downside is its price: $36 for 5 ounces, or $7.20 per ounce.

Want a Sunscreen That Doesn't Feel Greasy?
Want a Sunscreen That Won't Leave a White Film?
Want a Beachy or a Coconut/Tropical Scent?
Want a Sunscreen That Won't Irritate Your Eyes?
Many sunscreens can sting if they get into your eyes. Some sunscreens claim not to on the product packaging. In the sunscreens we've tested, we've found that this claim is reliable. Sunscreen "sticks" can be a good choice for using around the eye area because the product's waxy texture means it's less likely to run. Our eye-friendly pick from this year's ratings is Up & Up (Target) Kids Sunscreen Stick SPF 55. It has a faint plasticky scent and a slight tacky, waxy texture.

Consumer Reports is an independent, non-profit organization dedicated to helping consumers. We make it easy to buy the right product from a variety of retailers. Clicking a retailer link will take you to that retailer's website to shop. When you shop through retailer links on our site, we may earn an affiliate commission – 100% of the fees we collect are used to support our mission.
Learn more.
Our service is unbiased: retailers can't influence placement. All prices are subject to change.