'Talking Cars' Discusses Car Brand Reliability
Our latest podcast looks at automakers that build trouble-free treats and trouble-prone tricks
Just like clockwork, fall brings crisp weather, falling leaves, Halloween—and the latest results from Consumer Reports' Annual Auto Reliability Survey. This episode of "Talking Cars" lets you know which brands are trouble-free treats and which are the unreliable ones that make ownership tricky. We're joined by Anita Lam, our automotive data program manager, who crunches the numbers from over half a million cars.
Perennial stalwarts Toyota and Lexus top our list of most reliable brands. But this year has a surprise; GM's Buick ranks third, helped by a relatively mature lineup that has all of the bugs worked out. Buick also doesn't sell any large trucks or SUVs, segments that haunt sibling brands Cadillac, Chevrolet, and GMC.
While Asian brands dominate the top 10 most reliable, Audi continues its run of reliability, coming in at number four. Most European brands fall midpack. Fiat-Chrysler trails behind once again, with no Fiat or Ram even ranking average.
You'd think that buying a new car would mean you're free from problems, but there are some common pain points. Infotainment systems add convenience, but as seen with problems in the redesigned Honda Civic, it often takes time for the problems to be to worked out. Unique transmission designs, like nine-speed automatics, continuously variable transmissions (CVTs), and dual-clutch automatics, can provide fuel economy gains, but not all manufacturers can make them work reliably.
With data covering over a decade of model years, we can spot trends. The new-car honeymoon usually ends between the first and second year; that's when problems tend to pop up. And last, there is nothing spooky about owning a relatively old car from a reliable brand. It can deliver reliable transportation for a long time.
Learn more in the video discussion above, and delve deeper into the report and data at ConsumerReports.org/reliability.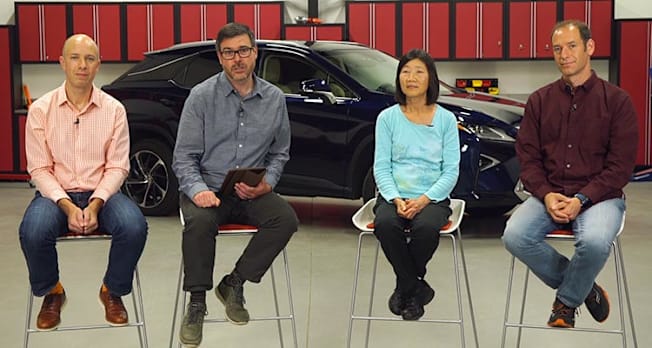 As with other "Talking Cars," this episode on popular cars is also available free through the iTunes Store. Subscribe to the video or audio. You'll also find the video on YouTube.
Share your comments on this show below, and let us know whether you need any advice about choosing a car.
Buick Cascada, episode 101
Special Show: 'Talking Cars With Consumer Reports' Video Podcast Turns 100
Self-Driving Cars, episode 99
Buick Envision, Jaguar F-Pace, episode 98
Cadillac CT6 & XT5, Chevrolet Volt, viewer questions, episode 97
Mazda CX-9, Tesla, viewer questions, episode 96