When you shop through retailer links on our site, we may earn affiliate commissions. 100% of the fees we collect are used to support our nonprofit mission.
Learn more.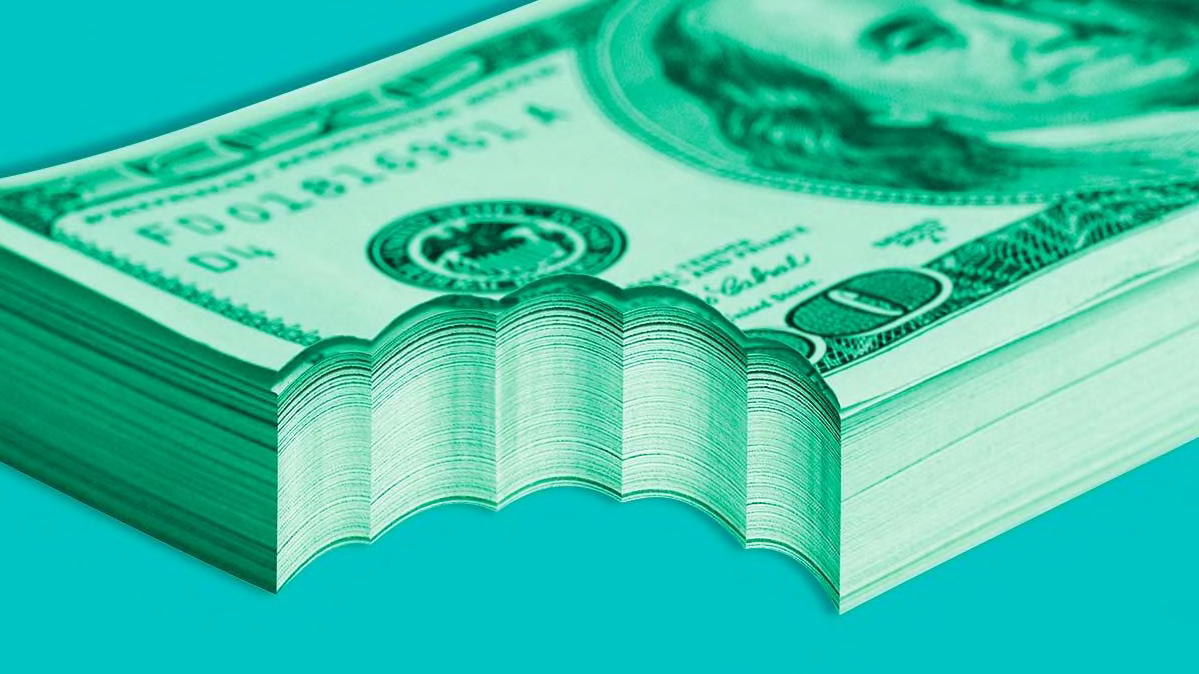 The Tax Cuts and Jobs Act of 2017, with its lower tax rates and higher standard deduction, has put extra money in workers' paychecks in 2018. And many taxpayers may realize when they do their taxes next season that they're eligible for even more tax breaks.
But why wait for that money until you get your refund, leaving it in the government's hands? Unless you've already done so, now is the time to calculate your withholding under the new tax law and adjust your W-4 withholding form, the IRS says. You may find, for instance, that a doubling in the child-tax credit for dependents under age 17 adds more to your take-home pay now.
If you're used to itemizing, you may have withheld a lot from your paycheck in the past, counting on your write-offs to justify those withholdings. But with the elimination of numerous tax deductions (or greater limitations on them), it may no longer be beneficial to itemize for 2018. A near-doubling of the standard deduction ($24,000 for joint filers, up from $12,700) may offset the pain from those lost itemized deductions, but you still may need to adjust your withholding in this last quarter of 2018 to lessen the wallop in April.
"Everyone should be checking their withholding and possibly filling out a new W-4," says Rebecca Walser, a tax attorney based in Tampa, Fla. "Most people don't even look at it once they're hired."
You can take other steps now to glean the most tax savings. Here are some tactics to take before the year-end tax-planning crush.
Check and Adjust Your Withholding
To get a handle on what you'll owe at tax time, visit a professional or use the IRS's new Withholding Calculator. It will tell you how much to withhold through year-end. To get a more accurate result, have on hand a copy of last year's tax return. Also, get copies of recent pay stubs for all your jobs (and your spouse's, assuming you're filing jointly) so you can determine how much federal income tax has been withheld so far this year. You can even use the calculator if you're retired and get money from a pension.
The calculator will recommend the number of allowances you should claim. If the number is different from what you're claiming now, fill out a new W-4 form. Claiming more allowances reduces the amount of tax taken out; claiming fewer allowances increases tax withholding. Pension recipients can make a withholding change by filling out IRS Form W-4P and giving it to the entity that pays their pension.
You may find you owe a lot more than expected—due to fewer deductions, for instance—and can't cover the expected tax liability through withholding. Your option then is to make a quarterly estimated or additional tax payment directly to the IRS.
The Withholding Calculator doesn't work for everyone, the agency acknowledges. If you expect to owe self-employment tax, tax on the unearned income of dependents, or certain other taxes, or if you expect to have long-term capital gains or qualified dividends—among other situations—use the instructions in Publication 505, Tax Withholding and Estimated Tax or visit a professional. The calculator also won't work if you paid the AMT last year.
Underwithholding not only could lead to a big tax bill next year; it could trigger a penalty. In 2015 the most recent year for which data are available, an estimated 10 million taxpayers paid that penalty, an IRS spokesperson told us.
The IRS says you won't owe that penalty, though, if you pay 100 percent of what you owed for 2017 or 90 percent of what you actually end up owing for 2018. (If your household's adjusted gross income is $150,000 or more, you'll need to pay 110 percent of what you earned for 2017).
Review Employee Expenses and Benefits
If you've itemized until now, keep in mind that a number of deductions are now gone. Write-offs for unreimbursed employee expenses such as travel and entertainment, for example, now are disallowed. So if you're used to writing off a lot in unreimbursed business expenses, talk to your employer about making adjustments that are more tax-friendly to you. (The IRS clarified today that while the new law appeared to disallow deductions for all business meals, those meals would still be 50 percent deductible under certain circumstances.)
Walser noted that a client of hers, who had a commission-based job that didn't reimburse business expenses, recently had his employer change how he was compensated. "His company offers a different plan, with a lower commission but complete reimbursement," she says. "He's taking advantage of that."
Lower tax rates for 2018 makes contributing to tax-friendly employee benefits like flexible spending plans and traditional 401(k)s a tad less attractive. For a household making $100,000, the marginal tax rate is now 22 percent compared with 25 percent. So the tax savings from deferring the maximum $2,650 into a medical flexible spending plan has dropped by $79.50.
Still, when considering employee benefits this open-enrollment season, sign up to contribute as much as you can—at least enough to get your full employer match on your 401(k), says Loni Winkler, a principal at UHY Advisors, a CPA firm in Farmington Hills, Mich. "It's not as much bang for the buck, but it still lowers the amount of income tax you pay," she says. "Tax savings is tax savings."
'Bunch' Your Deductions
Taxpayers on the borderline between itemizing and taking the new standard deduction could "bunch" allowable deductions into alternate years, says Manuel Pravia, a CPA and principal at the Miami office of MBAF, an accounting firm.
A homeowner could arrange to pay her 2019 January property tax bill in December 2018, for instance, and double up on charitable giving for 2018, Pravia explains. The move could raise her itemized deductions above her standard deduction for 2018. Next winter, she'd do the opposite: Delay charitable gifts and property tax payments until 2020. The result would mean she'd itemize in 2018 and 2020, and take the standard deduction in 2019.
The tactic rests on the fact that charitable giving is still fully deductible and that in some places, homeowners can opt to prepay their property taxes.
"It's not for everyone, though, because you need the cash flow to do a bigger donation and pay your taxes early," Pravia explains.
Consider Other Donation Tactics
Another time-honored, tax-wise move is to donate appreciated stock directly to a qualified charity and take the itemized deduction for the appreciated amount.
"You'll avoid paying the capital gains tax that otherwise would be due and payable on the appreciated stock," Walser says. "The appreciated stock values could give people the ability to itemize when they otherwise might be relegated to the new higher standard deduction."
You also can set up a donor-advised fund through an investment company, notes Bob Harkson, chief financial planner at Phase 2 Wealth Advisors in Gig Harbor, Wa. The fund, which typically has minimal fees, accepts your contributions at a time that's best for you and then makes disbursements to charities of your choosing at a time you direct. It's not just something that rich people do, Harkson adds.
And if you're age 70 1/2 or older, you can still use all or a portion of your required minimum distribution from an IRA or other retirement account to donate directly to a qualified charity. "Even if you don't itemize anymore due to the higher standard deduction, making a charitable donation directly to a qualified charity can save you money because your overall taxable income will be lower," Harkson explains.
Finish Up Divorce Arrangements
For divorces finalized after 2018, alimony payments are no longer deductible for the payer. So if you're the one paying and think you will be itemizing, consider accelerating the split, says Gary Botwinick, a tax attorney with the law firm Einhorn Harris based in Denville, N.J.
"It could be tough to push things through, but if you're in the midst of a divorce, start thinking about it," Botwinick says. "You might want to compromise more than you otherwise would like to in order to keep that deduction."