When you shop through retailer links on our site, we may earn affiliate commissions. 100% of the fees we collect are used to support our nonprofit mission.
Learn more.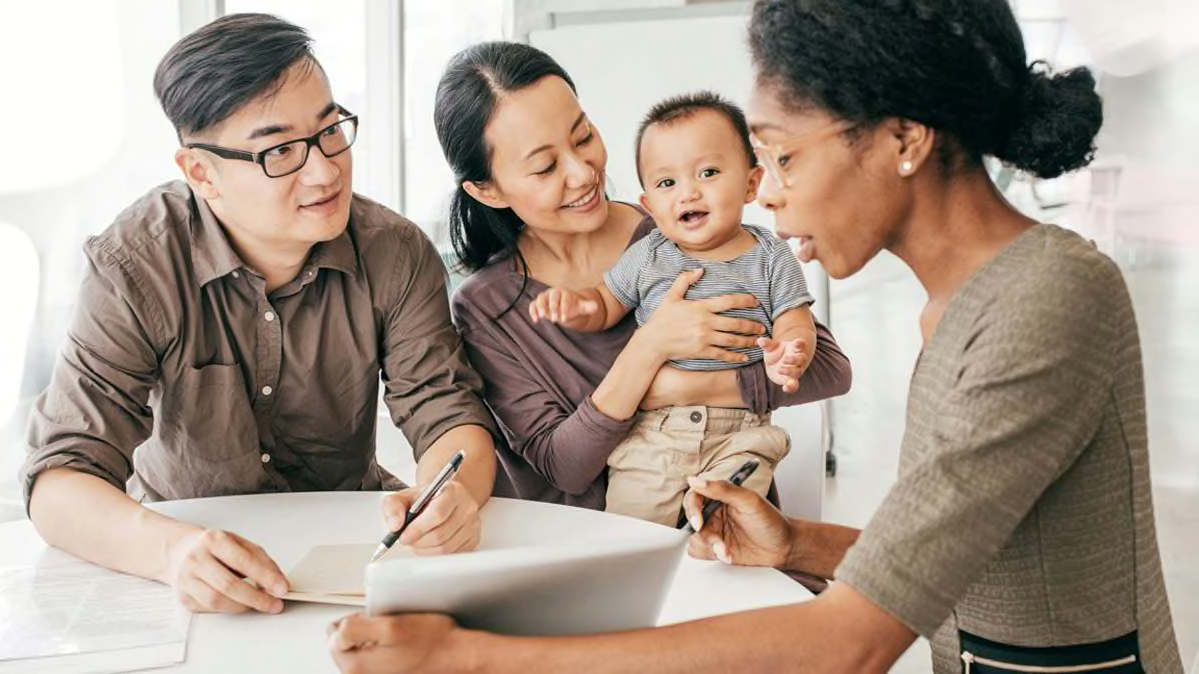 This tax season is the first time many Americans will see how the new Tax Cuts and Jobs Act affects them. Some may be pleasantly surprised by big refunds, and others may have to reach deeper into their pockets to pay Uncle Sam.
Either way, the tax preparer you use can make a difference.

"Tax filers need to work with preparers who have closely followed the new law and any guidance issued by the IRS," says Jennifer Abelaj, CPA and senior counsel at Davidoff Hutcher & Citron, a legal and government relations firm based in New York City.
More on Taxes and Saving Money
If you decide to turn to a professional to help you with your returns, your first step is to identify the type of tax preparer you need. Regardless of whether you choose a tax expert in private practice or a storefront tax-prep company, you'll want someone who has the right experience for your particular needs and can work at a price you can afford.
Consider these suggestions:
Check the Tax Preparer's Credentials
Anyone with a preparer tax identification number can handle and file your taxes, but it's best to find someone who also can handle audits, IRS collections, and appeals, says Ann-Marie Long, a CPA and tax manager at SKC & Co., a CPA firm based in Boonton Township, N.J. Only a certified public accountant or an enrolled agent—another type of tax professional—can represent you before the IRS in those situations, she notes.
The IRS' Directory of Federal Tax Return Preparers is a good place to find tax pros with credentials and select qualifications. If you live in California, Maryland, or Oregon, ask the preparer to see a current license, which is required by law in those states.
It's also a good idea to look for a preparer who's a member of a professional organization and who attends continuing education classes. The American Institute of Certified Public Accountants helps consumers find a CPA; it also links to state sites, some of which have search engines to find local CPAs.
You can also look for a tax preparer through the National Association of Enrolled Agents. Members have the qualifications to prepare a variety of personal and business tax returns, and also represent clients before the IRS. The group has a Find a Tax Expert tool as well.
You can often get an idea of a preparer's credibility by doing an online search, says Chris Morse, regional managing principal of Rehmann, a financial services firm based in Traverse City, Mich. Morse recommends searching for complaints against the preparer with the Better Business Bureau, for example.
Look for a Well-Established Pro
Ideally, it's a good idea to find a preparer who has had at least seven to 10 years of experience, says Daniel Morris, a CPA and senior partner at Morris + D'Angelo, a CPA firm headquartered in Los Angeles. The reason: The more time a preparer has been working on tax returns, the more likely he is to have dealt with a tax situation similar to yours.
But there's another benefit as well. "The best firms have been investing in learning the nuances of the new rules for months," Morris says. "New preparers will be able to handle only the most basic returns."
Something else to keep in mind is whether your tax preparer's office is open year-round, Long says. That's because notices and letters from the IRS and your state tax authority can arrive at any time and you may need assistance when that happens.
Find a Preparer With Clients Like You
Ideally, you want a preparer with clients who are similar to you. That way, you're more likely to get the best service for your particular needs.
Mitchell Sharpe, a CPA and founder emeritus of SKC & Co., says it's a good idea to get recommendations from someone you trust. He suggests asking friends about their preparer's patience and curiosity and whether he takes the time to really learn about their personal situation.
"Tax laws are subject to interpretation," he says. "A patient, curious preparer will take the time to explore gray areas, rather than automatically assume that no possible deduction exists."
For instance, the new federal tax law doesn't tax the first 20 percent of income for certain small businesses. If you're a business owner, a tax professional can help determine whether your business qualifies.
With the tax law's new, stricter rules on business deductions for marketing and entertainment, you also may want help making sure you don't cross any red lines. The IRS is using new technology to more carefully analyze all kinds of returns for anomalies, even those of people who take the standard deduction and don't itemize, Morris says.
"Aggressive deductions will invite audits," he says.
Ask for a Price Quote
Often, a tax preparer will say that he can't tell you what he'll charge until he determines which forms you'll need. But you can try to pin down an answer by presenting the forms you completed last year or by asking for a list of fees for various types of tax help, Morris says.
Avoid preparers who base their fees on a percentage of your refund. A preparer who does so is violating IRS rules.
Favor a Tax Preparer With a Long View
Tax season officially ends April 15, but a good tax preparer will help plan for tax savings for this year, next year, and beyond, says Joseph Conroy, a certified financial planner at Synergy Financial Group in Towson, Md.
For instance, a recommendation to contribute only pretax income to a traditional 401(k) may lower your taxes now, but putting some of those contributions, post-tax, into a Roth 401(k) could help you more if tax rates rise in the future, Conroy notes. Roth holdings are not subject to federal income tax.
"Too often I see tax preparers trying to get the biggest refund in the current year, but it ends up costing the client more down the road," Conroy says.