When you shop through retailer links on our site, we may earn affiliate commissions. 100% of the fees we collect are used to support our nonprofit mission.
Learn more.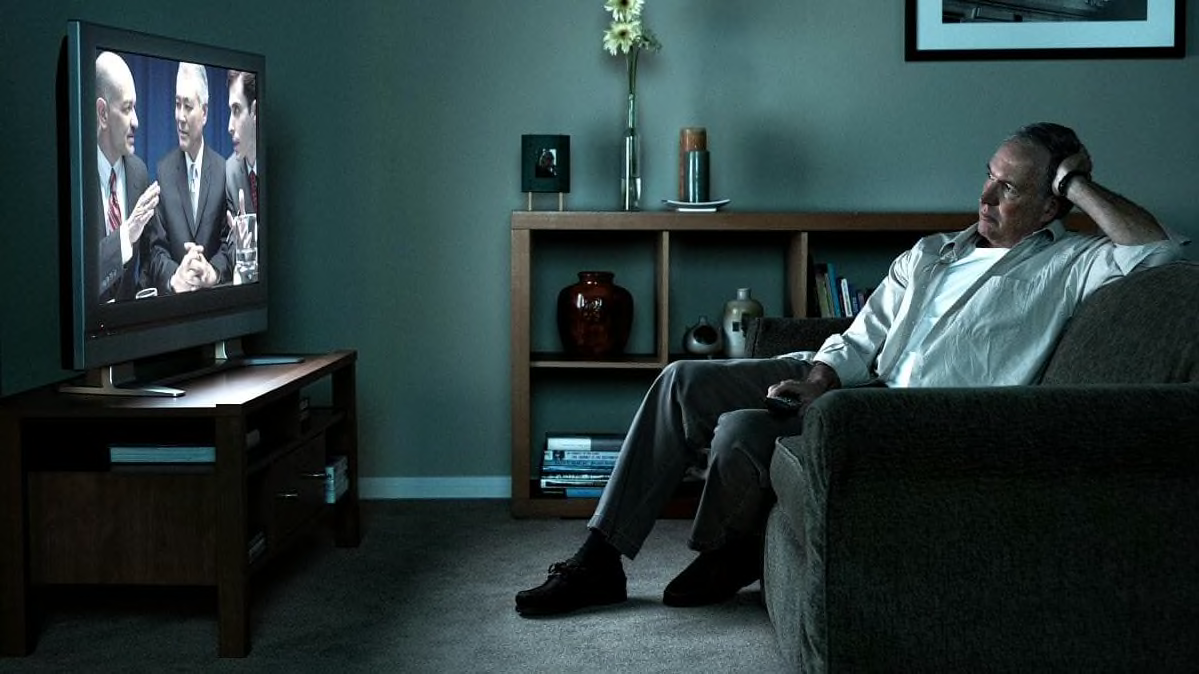 When Consumer Reports asked its members for feedback on their pay TV, home internet, and bundled plans, most companies got poor marks for value and many for customer service. A good percentage of people said they were thinking of canceling their pay TV contracts with their cable or satellite company, and acknowledged frustration with everything from unexpected fees to rates that suddenly spike after their promotional period ends.
But a couple of bright spots emerged from the survey of more than 108,000 CR members. One company, Google Fiber, which offers TV and internet service in 18 cities throughout 10 states, did well enough for internet service that it topped our ratings for overall satisfaction.
Another high point: CR members were very successful in negotiating with providers to get lower prices or better deals.
"Unlike other services we rate, we find that CR members are very willing to haggle with their cable and internet provider for a better deal. And these efforts usually pay off, as over three-quarters of negotiators in our survey got a price reduction or other perk," says Adam Troy, senior research associate in Consumer Reports' survey department.
Despite the growing number of options for free and streaming TV services, 77 percent of CR members still subscribe to a traditional pay TV service. But that's not the only way people watch live TV broadcasts. Reflecting a growing national trend, 22 percent of members said they use an antenna to get free over-the-air TV signals on one or more of the sets in their home.
And cord cutting is continuing at a fast pace. Among those who currently have a traditional pay TV service, 20 percent—one in five—said they were very or extremely likely to drop it in the next year.
One huge incentive: the ever-escalating cost of traditional pay TV service. Of those members who cut the cord last year, 62 percent cited rising rates as a reason. And in this latest survey, every single pay TV provider earned our lowest rating for value.
But it's not just TV; the story is the same in other service categories. For example, 16 percent of those with a home phone service said they were highly likely to discontinue it within the next year.
Only 6 percent of members who pay for home internet service said they were likely to drop it.
For context, people don't just drop the big cable and internet companies. There's turnover among streaming services, too, with people picking up and dropping individual services as channel lineups and pricing changes.
Fifteen percent of survey respondents who subscribe to a cable-replacement streaming service such as Sling TV or AT&T TV Now (which was called DirecTV Now when we conducted the survey) said they were highly likely to drop them within the next year. Just 6 percent of those who subscribe to an individual streaming service such as Netflix said they were highly likely to drop it.
Bundle Grumbles
Bundles that combine TV, internet, and phone service are sometimes described as the glue that binds people to traditional TV companies, because these packages promise to offer convenience and, especially, savings.
More than two-thirds of the survey respondents who had a telecom bundle said they received a special promotional price when they signed up. And 44 percent were still paying that rate when they answered our survey.

However, every single company included in our ratings received our lowest possible rating for value. Two companies—RCN, which does business primarily in metro areas in the Northeast and Washington, D.C., and Consolidated Communications, an Illinois-based firm that operates in 23 states—were rated slightly better than the rest in terms of customer service. But even these companies earned only a fair rating.
All of the companies we rated received subpar value ratings for their bundles, regardless of the median price customers were paying.
For instance, customers of Optimum by Altice reported paying a median of $201 per month for a bundle, and that company received our lowest possible rating for value. Customers of Windstream paid roughly half as much, on average—just a median of $103 per month for a bundle plan—and that provider got the same low rating. (Respondents paid a median price of $173 per month for bundles, across all providers.)

There was also no meaningful difference in the two companies' overall satisfaction scores, and no difference in their customer service ratings.

When it comes to TV/internet bundles, consumers have few choices. More than a third of survey respondents (35 percent) who had a bundle said a lack of options was a primary reason for choosing their company. Only 16 percent of bundle customers picked the one they thought had the best price.
Looked at more broadly, just over 70 percent of members with a three-way bundled plan reported having at least one negative experience with their service.
As a prime example, nearly two-fifths of these CR members found that after the promotional period ended, their prices jumped sharply. (This was particularly true of Comcast customers.)

It Pays to Haggle
A big takeaway from CR's survey is that when it comes to internet, TV, and phone bundles, it pays to haggle—and most CR members do.
Two-thirds of the respondents said they tried to negotiate a better deal at some point. The overwhelming majority—76 percent—succeeded in getting a discount or other perk.
About a third of those who negotiated with their provider received a lower price and/or got a new promotional rate. Thirteen percent were able to get faster broadband speed, and 11 percent received additional premium channels, such as HBO or Showtime. Nine percent were able to extend their original promotional rate. In fact, some hagglers walked away with multiple perks.

WOW, SuddenLink Communications, and Mediacom customers were the most likely to get a discount when they asked for one. Customers of Verizon, Frontier Communications, Optimum by Altice, and Charter (Spectrum) were the least likely to get a discount.


Get access to our exclusive survey-based telecom ratings of TV, internet, phone, and bundled-service providers.

Hidden Fees
The Consumer Reports survey found that a quarter of people with a bundled plan reported finding unexpected fees pop up on their bills. And that result is supported by the large number of complaints people are submitting through Consumer Reports' new "What the Fee?!" program, which is designed to help people fight back against unexpected charges.
The program is looking at add-on fees for everything from event tickets to hotel rooms, but complaints about telecommunications bills outpace them all.
Sixty-nine percent of Americans who have used telecom services in the past two years say they have experienced unexpected fees, according to a recent nationally representative Consumer Reports survey of 2,057 U.S. adults. (This research was unrelated to the telecommunications survey of CR members.)
"With the proliferation of add-on fees, it's nearly impossible for consumers to find out the full cost of a cable package before they get locked into a contract—and cable companies count on this," says Jonathan Schwantes, senior policy counsel for Consumer Reports. "These confusing, often misleadingly named charges continue to drive up consumer bills, even if you lock in a promotional rate."

To combat unexpected fees, Consumer Reports is encouraging people to sign a CR petition, which the organization will use to urge ISPs and cable companies to make their pricing more transparent.