Best Tire Brands of 2022
Consumer Reports test results reveal which companies make the best-performing tires Tire shoppers cite brand as a key factor when they're choosing a replacement tire to buy, based on our last survey of Consumer Reports members about tires. The leading purchase considerations: All-weather grip (54 percent), brand (43 percent), handling (40 percent), and manufacturer treadwear warranty (40 percent), according to the survey, of 15,945 members, who reported on their tire purchase and/or installation experiences.
Consumer Reports' extensive tire testing reveals that there are significant differences between brands and models, particularly in grip and tread life. To steer you in the right direction, we developed a brand rating based on individual tire tests. Brand scores are presented below for 16 of the 32 brands tested; we tested four or more models under each of these brand names.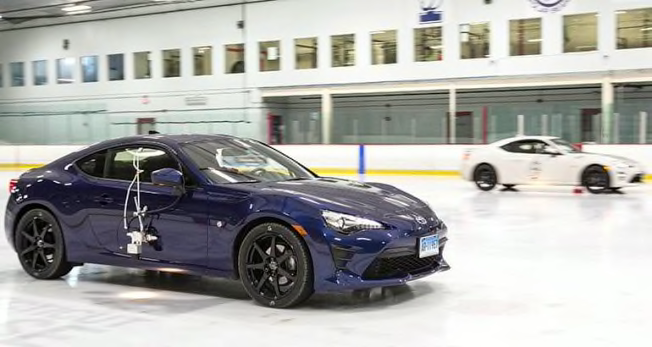 Our tests measure performance in braking, comfort, handling, hydroplaning (when water gets between your tire and the pavement), noise, snow traction, and other important areas. We test braking on ice at a local skating rink, and an outside lab assesses the rolling resistance of tires, which affects fuel economy. Plus, we evaluate tread life by driving thousands of miles on a road course in western Texas and use that information, along with the price we paid for the tire, to estimate a cost per 100 miles for each tire model.
Combined, this extensive information can help you find the best tires from 32 brands that include BFGoodrich, Bridgestone, Continental, Cooper, Falken, Firestone, General, Goodyear, Hankook, Kumho, Michelin, Nexen, Nitto, Nokian, Pirelli, Toyo, Uniroyal, Vredestein, and Yokohama.
A tire must excel at performance and safety in our tests to earn a Consumer Reports recommendation.
If you're a CR member, you can access the rankings below and see our dynamic tire ratings, where you can target the tire type you're interested in and see specific test results.
Become a member to read the full article and get access to digital ratings.
We investigate, research, and test so you can choose with confidence.