When you shop through retailer links on our site, we may earn affiliate commissions. 100% of the fees we collect are used to support our nonprofit mission.
Learn more.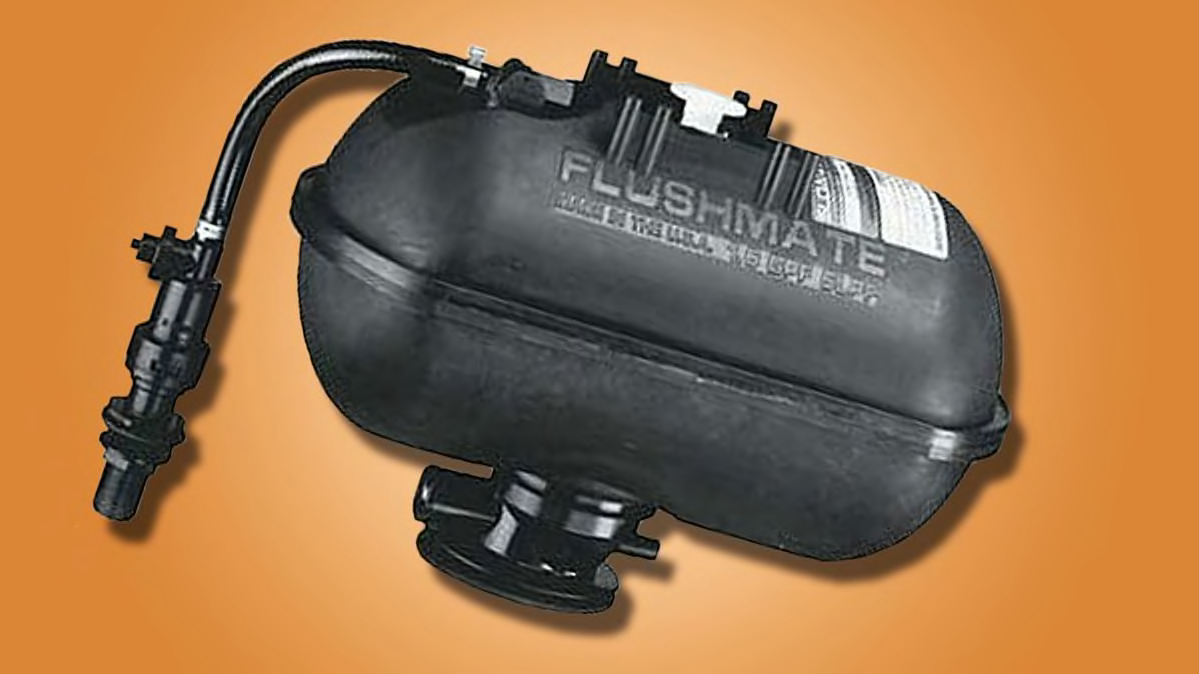 Flushmate has recalled almost 1.5 million pressure-assisted toilet flushing systems because they can burst, causing the toilet tank to shatter and pose impact and laceration hazards to consumers and their property.
The recalled model is the Flushmate II 501-B. These units were manufactured and sold over the last two decades and were used in both residential and commercial buildings. In 2012 Flushmate recalled more than 3 million units of its Series 503 Flushmate III pressure-assisted toilet system for the same reason.

So far, Flushmate has received 1,453 reports in the U.S. and Canada of the units bursting, resulting in 23 injuries—one that required surgery—and property damage totaling about $710,000. The earlier recall resulted in well over 300 incident reports and 15 injuries.
Consumer Reports asked Flushmate why it took so many incident reports for the product to be recalled. A spokesperson told us that Flushmate stopped shipping the pressure-assisted units with toilets in 2006 and discontinued the model altogether in 2013.
"Now we're communicating with customers who may still own the product," said the spokesperson. "We are encouraging all customers to visit our website or call 1-844-621-7538 to register their serial number, and request a free replacement and installation."
A pressure-assisted flushing system fits in the tank of your toilet and is typically sold separately. They are less common by far than gravity flush toilets that operate, as the name implies, by the force of gravity. Pressure-assisted toilets use compressed air to flush, resulting in a loud whooshing noise. Consumer Reports tests both types of toilets, and the pressure-assisted models get Fair to Poor scores for noise.

Details of the Flushmate Recall
The recall: The recalled Flushmate II 501-B pressure-assisted flushing systems included in this recall were sold individually and installed in toilets manufactured by American Standard, Corona, Crane, Kohler, and Mansfield.
The flushing systems were manufactured between September 1996 through December 2013. They are rounded oval, black, two-piece vessels made of injection molded plastic and have a date code/serial number that is 15 characters long and located on the label on top. (Read the full recall notice from the Consumer Product Safety Commission.)
The first six numerals of the serial number are the date code. The date code range for units included in this recall in MMDDYY format is 090396 (Sept. 3, 1996) through 120713 (Dec. 7, 2013). The model code is 10 characters long and is located on the same label. The model code starts with M and ends with F.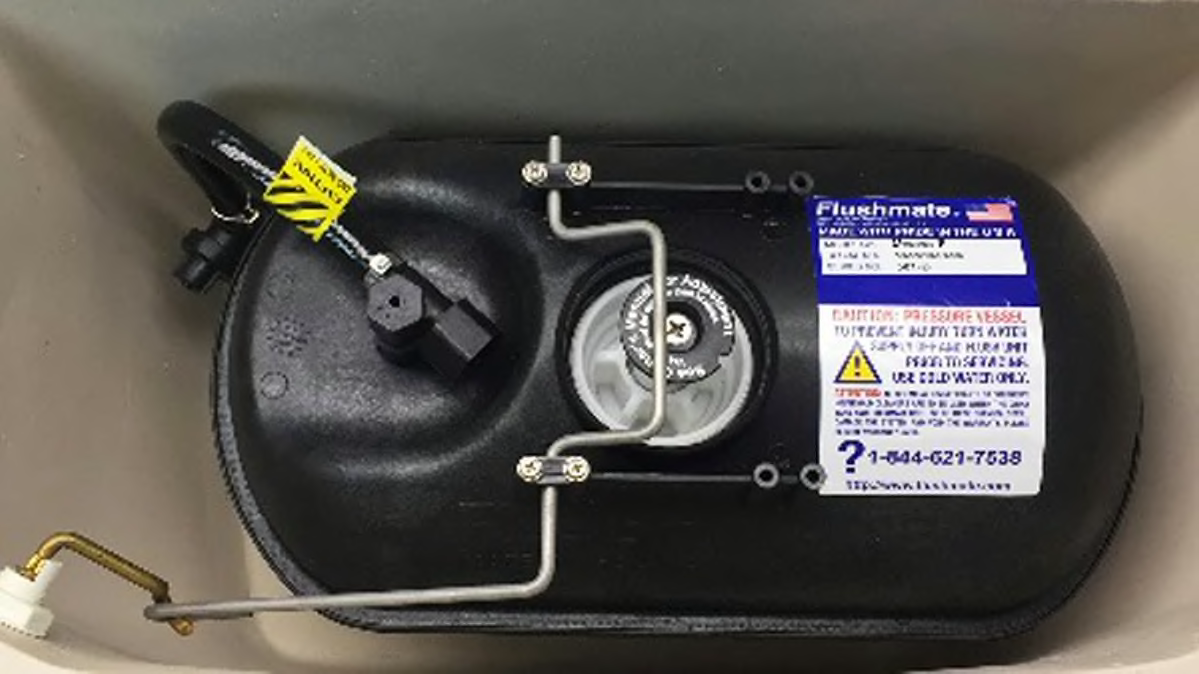 The risk: The system can burst at or near the unit's weld seam in the middle of the unit and release stored pressure. That pressure can lift the tank lid and shatter the tank, posing impact and laceration hazards to consumers, as well as the possibility of property damage.

Incidents/injuries: Flushmate has received 1,453 reports in the U.S. and Canada of the units bursting, resulting in 23 injury reports, with one requiring foot surgery, and property damage totaling about $710,000.

Where and when sold: The toilet inserts were sold at Home Depot and Lowe's stores, as well as by toilet manufacturers, distributors, and plumbing contractors nationwide. They were also sold online at grainger.com, hdsupply.com, homedepot.com, and other online retailers from September 1996 through December 2015 for about $108 for the units without toilets.

The remedy: Consumers should stop using the recalled Flushmate II 501-B systems, turn off the water supply to the toilet, and flush the toilet to release any internal pressure. Consumers should contact Flushmate to request a free Flushmate replacement unit and installation by a technician.

Contact the manufacturer: To contact Flushmate, call 844-621-7538 or go to flushmate.com/501B-recall. Flushmate is sending notices of the recall to consumers who registered their products.

Report a defective product: Call the CPSC hotline at 800-638-2772 or go to saferproducts.gov.