When you shop through retailer links on our site, we may earn affiliate commissions. 100% of the fees we collect are used to support our nonprofit mission.
Learn more.
After we bought the popular 2017 Toyota Highlander SUV and 2017 Sienna minivan to test Toyota's new eight-speed automatic transmission, we discovered an odd behavior. The transmission made the engine rev before upshifting, especially from second to third gear, even under light acceleration. This delayed shifting increased engine noise and made driving rather unpleasant.
As our staff members drove the vehicles they routinely asked, "What's wrong with this transmission?" So we shared our experiences with Toyota in December.
The company re-evaluated the transmission and agreed with our finding. It then created a software update and issued a Technical Service Bulletin (TSB) in early March so that owners could get their vehicles adjusted.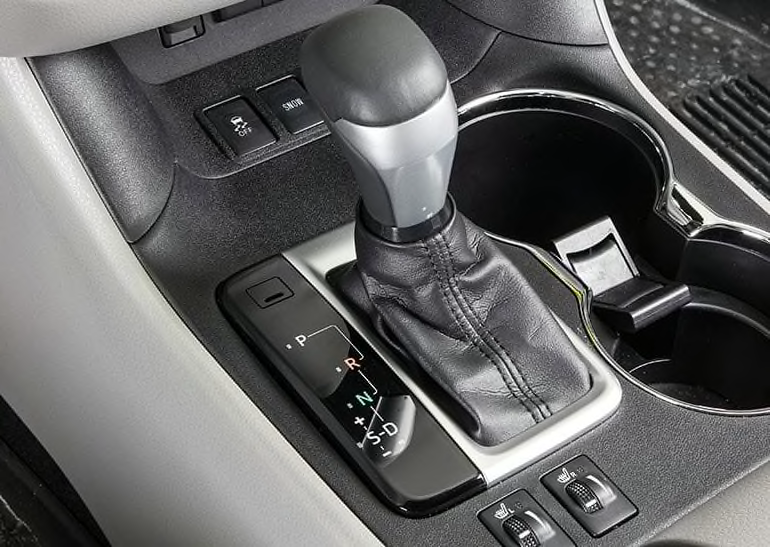 The update made an immediate difference, with each of our vehicles driving more pleasantly, with less obtrusive engine noise. It's now used in all new Highlanders and Siennas produced after late February. This correction was implemented on our test vehicles before the scores were published, and they can be found on the respective model pages.
We recommend that shoppers look for the production date before choosing a Highlander or Sienna. (The manufacture date is on the label in the driver's doorjamb.) If you buy a model built before the change was made (or you already own one), check with your dealer to ensure the software is up to date for Highlander V6 models; this does not apply to four-cylinder and hybrid versions.

News about the fix isn't being communicated to customers. But owners who reach out to their dealers can have the software update at no charge; it takes about 45 minutes. (The modification is identified as TSB-0194-17 for the Highlander and TSB-0197-17 for the Sienna.)
Originally, the move to the eight-speed automatic was intended to improve fuel economy. In our tests, the new Highlander returned a 2 mpg improvement compared with the last model, bumping it to 22 from 20 mpg overall. The Sienna, however, saw a 1 mpg improvement, going to 21 from 20 mpg overall. Unfortunately, we found that shifting remains less smooth for both compared with the previous six-speed automatic in pre-2017 models, even after this update.
See the complete Toyota Highlander and Sienna road tests.