When you shop through retailer links on our site, we may earn affiliate commissions. 100% of the fees we collect are used to support our nonprofit mission.
Learn more.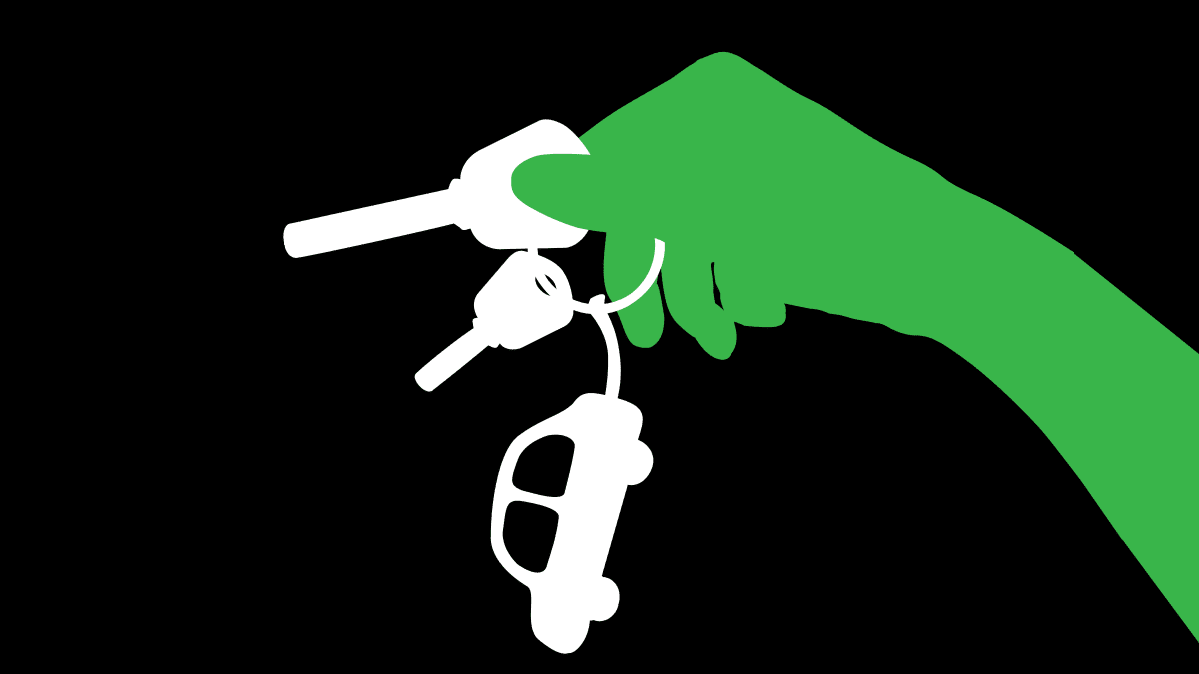 When it's time to say goodbye to your old car to make way for a new one, you'll want to get every penny of what it's worth. "To get the best price for your car," says Mel Yu, a CR auto analyst, "you not only need to be armed with information about its value, you also need to understand all the options you have for selling it."
Knowing when to sell plays a key role in determining the price you can get for your car. "There are a variety of factors that go into finding the 'sweet spot' for the optimal time to trade in or sell a vehicle to get the most value," says Anil Goyal, executive vice president of operations at Black Book, an automotive pricing data company. "Typically, cars and trucks offer great value at the three-year mark, which is also when they're in demand from dealers, who can resell them under a certified pre-owned program."
(Find out how to increase your car's curb appeal, below.)
But selling a car just a few years after you bought it can have one surprising downside: It might not be worth as much as you think. "Vehicles depreciate more in their first year of ownership than in any other year," says Michael Calkins, manager of technical services at AAA. "Year 1 depreciation ranges from approximately 18 percent for SUVs and pickups to 35 and 45 percent for large sedans and electric vehicles, respectively."
That means buyers who make a small down payment on their vehicle may owe more on it than it's worth for several years. One way to avoid this is to make a larger down payment. Another is to wait longer to sell your vehicle.
Because a car's depreciation usually slows after three years, Goyal says you don't need to worry about a car losing significantly more value if you hold on to it for an extra few years. Even after five to seven years of ownership, "vehicles still offer value, and the maintenance costs haven't yet begun to escalate," he says.
Decide How You'll Sell
In general, there are three options for selling a car: privately (as in parking it in the front yard with a "For Sale" sign, or listing it on Craigslist or another website), selling it outright to a dealership, or trading it in at a dealership and applying the value to the purchase of your next car. The decision is usually based on a balance between convenience—how to sell the car the fastest, with the fewest hassles—and how to get the most money.
Selling privately typically offers the best return, but that comes with inconveniences. For instance, you'll have to meet prospective buyers and coordinate the purchase of your new car with the sale of your old one, which could leave you carless for a while. You'll also have to deal with transferring the title.
Trading your car in at the dealership where you're purchasing a new one is the most convenient approach, but this strategy isn't likely to get you top dollar. Even so, if you can get the dealership to come close to your target price and you can take advantage of the trade-in sales tax credit available to consumers in some states, it can still be a good deal.
Price It Right
No matter how you sell your car, start by going to our market value calculator and entering your vehicle's trim, mileage, options, and condition for an estimate of its trade-in (or wholesale) and private sale value. You can also take the car to a major used-car superstore (such as CarMax) for a no-obligation quote that you can use, along with the online estimate, to set a fair price and evaluate offers from potential buyers.
Trade-in offers can vary widely, so before agreeing to one, take your car to a few other local dealers to see what they're willing to pay for it. You can also solicit offers from local dealers at websites such as AutoTrader or CR partners Cars.com and TrueCar. Again, be sure to factor in any trade-in sales tax credit when comparing offers.
Whether you sell your car or trade it in, Yu says, it's always best to wait until you're offered a price that you know is fair and that you won't regret agreeing to.
"Don't rush into your next auto purchase," he says. "You don't risk losing anything by waiting until you receive an offer you feel good about accepting."
How to Increase Your Car's Curb Appeal
Want to sell your car quickly for a price that'll leave you feeling satisfied? Giving it a thorough cleaning—inside and out—can translate into hundreds more dollars in your pocket. Dealers like clean cars because there's little they need to do to get them ready for sale. And buyers gravitate to them because they like the idea of driving off in a car that looks like it has been well-maintained. The simplest way to ready a car for sale is to have it professionally detailed, but the $150 to $250 charge for the job will eat into your profits.
Follow these tips to get your car showroom-ready yourself:
Exterior
Wash the body with a car detergent and the wheels with a wheel-cleaning product (pay attention to brake dust between the spokes). Use a microfiber cloth to wax the car, taking care to remove all residue from the seams. (Our tests show that liquid waxes are best for cleaning.)
Engine
A clean engine compartment makes a good impression. A household cleaner and rag can work wonders on a cool engine in a few minutes. Don't rinse the engine under a hard spray or with an open hose. Instead, spray the plastic covers and sheet metal with the cleaner, then wipe with a wet towel.
Interior
Remove all clutter and vacuum thoroughly. Clean the carpet, floor mats, and upholstery with specialty products from an auto-parts store. Wipe down all surfaces and replace worn-out mats. (They're often cheaper online than at a dealership.) An auto-glass cleaner will make windows residue-free.
Repairs
Fix broken items that are inexpensive to repair or replace, like hazy headlights or a missing knob. There's no need to make major repairs, such as fixing big dents or damaged wheels. It's cheaper for a dealership to repair the car than it is for you to pay for the work to be done.
More From the 2019 Autos Spotlight