Make Sure the Used Car You Want Doesn't Need Recall Work
Sellers don't have to fix recalls on used cars. Here's how to protect yourself. There have already been more than 100 automotive recalls in the U.S. so far this year. Millions of owners are being warned about dangerous Takata airbag inflators, the risk of fires in certain Hyundai and Kia models, faulty windshield wipers, and other serious safety issues.
But if any of those recalled vehicles end up for sale as used cars—whether at a dealership or from an individual—shoppers may have to do the legwork themselves when it comes to getting the free recall repair done.
"Too often, used-car shoppers are on their own because federal law doesn't require dealers and private-party sellers to make these needed repairs on used vehicles," says William Wallace, associate director of safety policy at Consumer Reports.
That's not the case for new cars. "New-car dealers and rental car companies are specifically required by federal law to fix open defects before offering the car for sale to consumers," he says.
In the market for a used car? Here's what you can do to protect yourself.
The first step is seeing whether the car you want to buy has an open recall. It's easy to find that out.
• Find the vehicle identification number (VIN). It's a 17-digit combination of numbers and letters unique to a car, and you can usually find it by looking at the bottom outside of the windshield on the driver's side. And many online listings for used cars include the VIN.
What to Do If There's an Open Recall
So the car you want to buy has an open recall. Now what?
"Consumers can make a demand of any seller that they fix any open defects before selling the car to them," Wallace says. "And that's a reasonable request, and the burden for safety in this case shouldn't fall on consumers."
Getting a recall repaired may take time, but it shouldn't cost the seller anything, Epstein says.
"You can bring these vehicles into their respective manufacturer's dealer, and they will be fixed for free if the parts are available," Epstein adds.
Many dealers already make repairs on used cars. The National Independent Automobile Dealers Association (NIADA), a group that represents many independent used-car dealers, recommends that dealers repair any open recalls.
"NIADA recommends that as a best practice, all dealers should take steps to identify open recalls in their inventory and have those recalls fixed before selling a vehicle, if possible," says Shaun Petersen, the group's senior vice president of legal and government affairs. "NIADA also recommends dealers disclose the existence of any unrepaired open recall at the point of sale."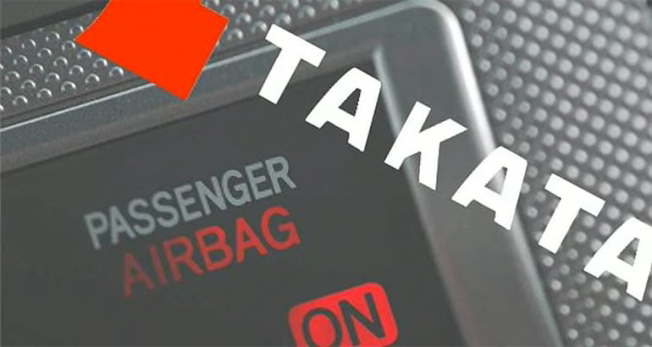 If the used car you want to buy is under recall, chances are it's because of a faulty Takata airbag inflator. This case has added millions of used cars to the recall rolls each year for several years now, and Epstein says a "vast majority" of cars currently under recall are related to Takata airbags. In fact, a recent GM recall added 5.9 million trucks and SUVs to the list of recalled vehicles with faulty Takata inflators.
The Takata recall is the largest and most complex automotive recall in U.S. history, and it isn't over yet. It currently includes 67 million airbag inflators in cars, SUVs, and pickup trucks from 19 manufacturers, according to NHTSA. So far, 17 million of those inflators have yet to be replaced. Eighteen people in the U.S. have died—two in 2020 alone—and more than 400 people have allegedly been injured because of those devices, the agency says.
Takata airbags made between 2002 and 2015 use ammonium nitrate to inflate the airbag in the event of a crash. The ammonium nitrate can become unstable over time, leading to inflators that explode with an unexpectedly violent force. If the defective airbag ruptures, it can spray sharp metal fragments directly at the driver and passengers, increasing the risk of death or injury. Some older Takata airbags use a different design and could deploy without enough force or with too much force to protect occupants in a crash.
That's why it's important for shoppers to stay vigilant, and check to see whether the car they're interested in buying is part of this recall.
Update: This article was updated to reflect that some car dealers have been penalized for selling used cars without disclosing open recalls. It was also updated to include recall information for 2022.