Consumer Reports Experts Discuss Which Used Cars They Would Recommend
'Talking Cars' panel covers the top choices between $10,000 and $20,000
New cars are the mercurial media star, spotlighted in exciting sneak peeks, special events, and flashy marketing campaigns. But the smart money for shoppers is on used cars. Sales show that about 40 million buyers each year agree, benefiting from lower purchase price and ownership costs, and the original buyer taking the brunt of the depreciation hit.

But it can be a challenge to determine whether a used car is going to be a dependable workhorse for the next 5 to 10 years, or if it is just a beat-up slacker with a shiny coat of wax. That's why this episode of "Talking Cars with Consumer Reports" focuses on which used cars our experts would suggest in three price categories.
Our panel came up with their selections based on reliability data from our Annual Auto Survey, years of road-test results, and crash-test results from the IIHS and NHTSA. After you hear what they have to say, visit the new CR Used Car Marketplace to find your next used car.
Our "Talking Cars" panel also answered some viewer questions. The first topic covers pickup trucks and the perception that the staff just doesn't "get" why trucks are different than cars. (Spoiler: We do understand.) The second question asks about all-wheel-drive systems that are supposedly tuned to improve handling.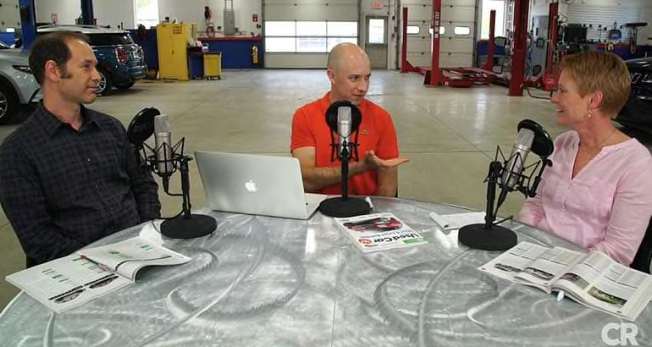 As with earlier "Talking Cars" episodes, this one is available free through Apple Podcasts. (Subscribe to the audio or video.) You'll also find the video on YouTube.
Share your comments on this show below, and let us know whether you need any advice about choosing a car.
Hidden Gems, Prius Prime, and EVs, episode 115
Mazda CX-5, Jeep Compass, Honda Clarity, episode 114
2017 New York Auto Show, episode 113
BMW 5 Series and Kia Niro, episode 112
Toyota C-HR and Alfa Romeo Giulia, episode 111