Best Vacuum Deals Right Now From Bissell, Eufy, Shark, and Other Popular Brands
Consumer Reports highlights the best sales on highly rated models
When you shop through retailer links on our site, we may earn affiliate commissions. 100% of the fees we collect are used to support our nonprofit mission. Learn more.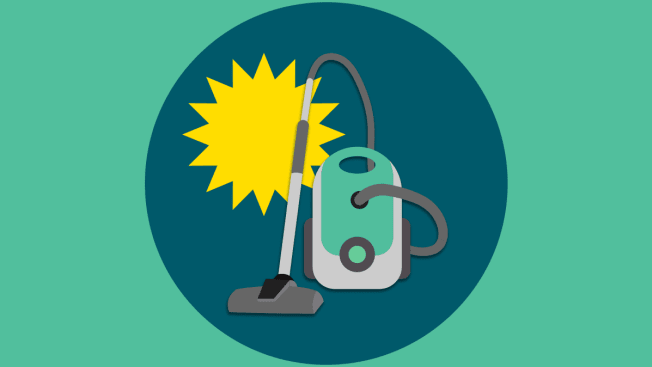 If you're looking for a new vacuum, you're likely to find plenty of discounts, regardless of the kind you want. But the key to getting the best deals on vacuums is finding a model that will perform well, which means looking at more than just price. There are loads of brands out there, and not just from the big names like Dyson and Shark, which can make the search for the right model a little tricky.
We take into consideration a variety of factors when highlighting vacuum sales. This includes a model's performance in CR's tests, its reliability based on data from our member surveys, and the size of the discount compared with the original list price and the current "street price" (i.e., the typical cost of the product).
Below, you'll find the best deals on canister vacuums plus handheld, stick, robotic, and upright models that perform well in CR's tests. Some are better for handling pet hair, while others may be just right for high-pile carpet or bare floors. Look for the right combination of features that fits your needs at a price that fits your budget.
Get discounts, product recommendations, and buying advice from the shopping experts at CR. Sign up for our Shopping newsletter.
Kenmore Pet Friendly Canister Vacuum
Impressive cleaning, lots of airflow for tools, and fairly quiet running help make this bagless canister a top pick. It's also a great choice for picking up after cats or dogs. Key features include manual carpet pile-height adjustment, suction control, a brush on/off switch, and a retractable cord. One caveat: Handling this vacuum's 23 pounds takes some muscle.
You'll need to check the box for the on-page $20 coupon to get the full savings.
CR's test results: Kenmore 22614 canister vacuum
Kenmore Elite Pet Friendly Ultra Plush Canister Vacuum
This Kenmore Elite vacuum is indeed friendly to pet owners, earning a top score in our test for removing pet hair. It's also a champ at cleaning bare floors and a solid performer at cleaning carpet, making it a smart choice if you have a combination of flooring. It makes the grade in our emissions test, but in terms of noise, there are quieter choices. Strong airflow through the hose makes it a good choice if you use attachments often. Kenmore canisters earn average scores for predicted reliability and owner satisfaction in our member surveys.
You'll need to check the box for the on-page $30 coupon to get the full savings.
CR's test results: Kenmore Elite Pet Friendly UltraPlush 81714 canister vacuum
Black+Decker DustBuster ION Handheld Vacuum
Despite its impressive performance, the lack of an indicator light on this cordless handheld vacuum makes it difficult to know whether it's fully charged when plugged in or about to die when you're using it. That said, it earns a spot on our list of best handheld vacuums of 2021 because it's top-notch at cleaning bare floors and pet hair, and earns almost as good a score for carpet. The crevice tool and dust brush are separate and not combination tools like those on other Black+Decker handhelds.
CR's test results: Black+Decker DustBuster Ion HHVI315JO42 handheld vacuum
Black+Decker Flex Handheld Vacuum
With a hose built into the design, the compact, cord-free Black+Decker Flex makes it easy to suction up debris in hard-to-reach places, like under a car seat or behind your washer. It earns a high score in our emissions test, which means there's less dust and debris in the air when you vacuum. It also comes with a rubber pet-hair attachment that helps remove more hair because it doesn't stick to the rubber and goes directly into the suction tube. The dustbin is slightly difficult to remove, and you might have to reach inside to extract all the gunk when emptying this model over a trash can.
CR's test results: Black+Decker Flex BDH2020FL handheld vacuum
Ecovacs Deebot 711 Robotic Vacuum
The Deebot 711 makes a great choice if you have mostly hardwood floors (it excelled in CR's bare-floor tests) and don't want to spend too much. But if your home is carpeted, and especially if you have pets, this isn't the best choice because its test scores in those categories are middling and lackluster. The Deebot 711 can be controlled via a smartphone app, giving you an easier way to start a cleaning cycle.
CR's test results: Ecovacs Deebot 711 robotic vacuum
Eufy RoboVac 11S Robotic Vacuum
The Eufy RoboVac 11s cleans carpet well in our tests and leaves very little pet hair. It does even better on bare floors. Though it's not the most efficient cleaner—testers note that it sometimes scatters debris—it eventually gets the job done, operates quietly, and has a cliff sensor, so it won't tumble down stairs. This robotic vacuum isn't WiFi-enabled and can't be used with a smartphone app. It usually sells for about $230, but with a small discount and an on-page coupon, you can get it for about $60 off now.
CR's test results: Eufy RoboVac 11S robotic vacuum
This powerful and quiet robotic vacuum originally sold for $300, but at $110 less than usual it's an enticing deal. The slim model can fit under most furniture, and it does a great job at picking up debris but requires a longer-than-most run time to get the job done. Plus, it can talk to Alexa and Google Assistant to start cleaning cycles with voice commands.
CR's test results: Eufy RoboVac 30C robotic vacuum
One of the latest iRobot models to hit the market, the S9+ is pricey, but it delivers. Most retailers are selling it for $1,100, but Walmart has a lower price right now. This vacuum earns top scores down the line in our performance tests, and it's the best of the best where edges and bare floors are concerned. This is also a self-emptying model that empties its dustbin into a dirt bag, no hands required.
CR's test results: iRobot Roomba S9+ robotic vacuum
Bissell Pet Hair Eraser Corded Stick Vacuum
This basic corded Bissell vacuum lives up to its name by acing CR's pet-hair tests. But it struggles to contain fine dust particles, earning subpar scores on our clean-emissions test. A sizable dustbin cuts down on the number of trips you make to the trash can. The 27-foot power cord is a bit shorter than the standard 30 feet but is long enough that you probably won't have to keep changing outlets as you move around the house. At a little more than 9 pounds, this vacuum is on the heavier side for a stick model.
CR's test results: Bissell Pet Hair Eraser stick vacuum
Dirt Devil Power Stick Corded Stick Vacuum
This well-priced slim stick vacuum is no slouch when it comes to cleaning carpet and bare floors, and picking up pet hair, earning top marks for all three tasks. The corded model gracefully glides along edges, picking up dust as it goes. It operates quietly, but its emissions aren't as dust-free as with some of the other stick vacuums we've tested.
CR's test results: Dirt Devil Power Stick SD12530 stick vacuum
LG A9 Kompressor Cordless Stick Vacuum
The LG A9 Kompressor is one of CR's top picks for stick vacuums this year. It aces our carpet, bare-floor, and pet-hair tests and leaves nothing behind when you vacuum along the edges of a room. It's not quite as quiet as other models we've tested, but the sound won't bother you during short bursts of cleanup. It runs for almost a full half-hour on one battery charge. Better yet, it comes with two batteries.
CR's test results: LG A9 Kompressor stick vacuum