When you shop through retailer links on our site, we may earn affiliate commissions. 100% of the fees we collect are used to support our nonprofit mission.
Learn more.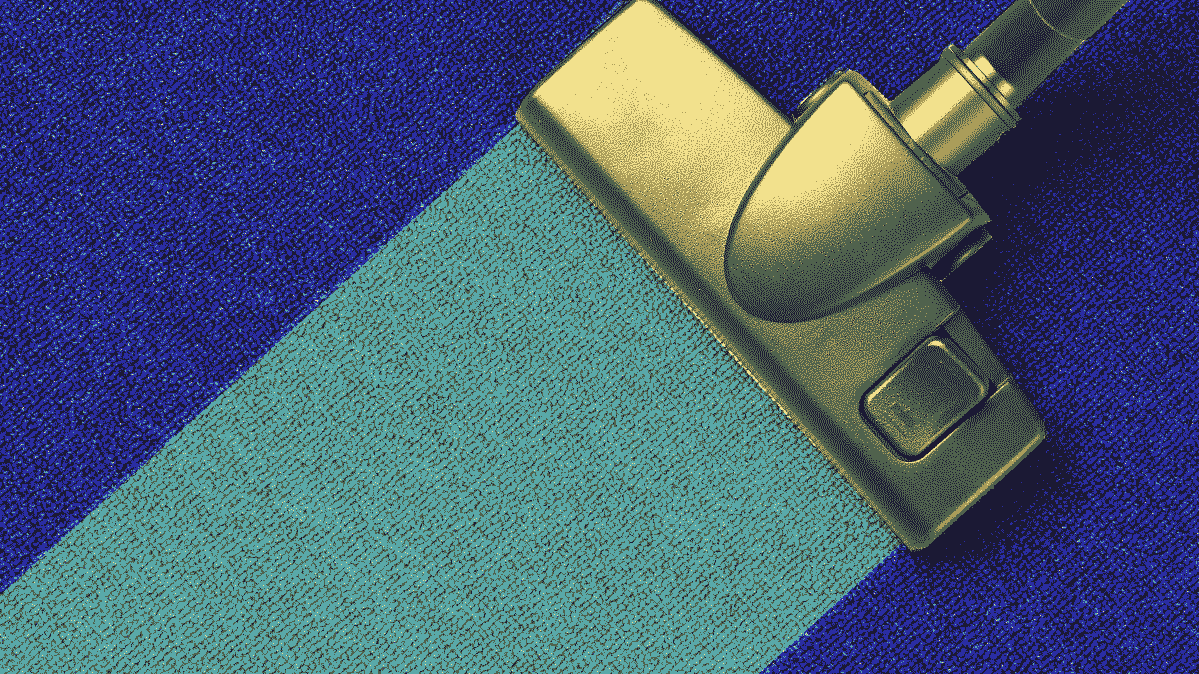 Consumer Reports can no longer recommend the majority of upright vacuum cleaners we rate due to reliability issues. According to findings from our survey, seven of 12 brands of uprights have such high problem rates that they earn unfavorable ratings for predicted reliability.
Hoover, a company more than a century old whose name is synonymous with vacuuming, has eight upright vacuums that are losing their CR recommendation and will drop in our vacuum ratings. The other brand hurt by our new reliability ratings is Dyson, for its stick vacuums—five models are losing their recommendation. (Dyson upright and canister vacuums have fewer problems, according to our survey findings.)
For uprights, Hoover is just one of the brands our members report as having a high problem rate. Other upright brands include Bissell, Black+Decker, Dirt Devil, Eureka, Fuller Brush, and Oreck.
"The reason we're seeing changes on this scale is because we're rolling reliability into our Overall Scores, and that can have a dramatic effect on product ratings," says Simon Slater, CR's manager of product survey research. "It's about giving consumers a more complete picture of product quality."
This is the first time that brand reliability and owner satisfaction are being factored into CR's Overall Scores for vacuums, alongside the data collected during our extensive lab testing, which covers everything from a model's ability to remove Maine Coon cat hair from carpet to ease of use.
The change in scoring elevates some vacuums in our ratings while driving others down. And models from brands that rate Fair or Poor for predicted reliability are not eligible for our recommended lists of products, regardless of their performance.
To calculate predicted reliability, we survey our members about the products they own and use that data to make projections about how new models from a given brand will hold up over time. We also ask members how likely they are to recommend their vacuum, with that question serving as the basis for our owner satisfaction rating.
These latest findings come from the Consumer Reports 2018 Summer Survey, which leverages data on 51,275 upright, canister, and stick vacuums that members purchased between 2008 and 2018.
You may already have a vacuum from one of the brands losing its recommendation that's working fine. "But if you're considering buying a new vacuum, our brand reliability data offers a clear direction on what to choose," Slater says.
Here's a breakdown of the most and least reliable brands for upright, canister, and stick vacuums. (We don't yet collect enough data to judge reliability for robotic vacuums, and we don't ask our members about handheld vacuums because they're relatively inexpensive.)
Upright Vacuums
Upright vacuums make up almost half of the U.S. vacuum market, and they're the best at deep cleaning carpet, according to our tests. Yet they're generally the least reliable across uprights, canisters, and stick vacs.
None of the uprights in our ratings earn Excellent ratings for both predicted reliability and owner satisfaction, although Sebo and Shark earn either a Very Good or Excellent in each. (We've tested Sebo uprights in the past, but there are models from the brand in our current upright ratings.) There are 15 Shark uprights in our ratings, and you'll see the best clustered near the top—11 make our recommended list.
Miele uprights earn an Excellent rating for owner satisfaction but only a middling score for reliability. Still, that's strong enough for Miele to keep its recommended eligibility—in fact, two Miele bagged models make our top picks list. Other models to consider for your home are Dyson, Kenmore, and Kirby, though Kirby gets a Poor mark for satisfaction.
As we noted, Hoover uprights earn unfavorable reliability ratings, but three of the 12 brands we test fare even worse. Black+Decker, Dirt Devil, and Eureka all earn the worst rating—Poor—for both reliability and satisfaction. As a result, none of these three brands have recommended models in our ratings.
Before publishing this article, we contacted TTI Floor Care, owners of Hoover, Dirt Devil, and Oreck, to let the company know that its upright vacuums are no longer eligible to be recommended and that Hoover uprights, in particular, would no longer be recommended. In a written statement, Dave Chaney, TTI's senior vice president for marketing, responded to our findings:
"TTI Floor Care is passionate about enhancing the user experience through innovative product offerings that address consumers' changing needs. Our new fleet of Hoover uprights, not yet reviewed by Consumer Reports, offers a superior cleaning experience which our testing and consumer reviews support."
There are also differences in reliability among subtypes of uprights that you should know about. Overall, bagless uprights are considerably less likely to have problems or break than those with bags. Some 38 percent of bagged uprights develop problems compared with 28 percent of bagless, according to our latest survey.
Here's a top-performing Shark upright with ratings of Very Good for reliability and Excellent for owner satisfaction:
Canister Vacuums
Canister vacuums are a good choice if you live in a multilevel home because they're easier to maneuver on stairs, with the powerhead in one hand and the canister on the floor or the stairs. They're also better at cleaning hardwood floors, according to our lab tests. But with their long hose connecting the powerhead and the canister, they can be bulky and a bit awkward to store.
Canisters have been losing market share in recent years and now account for only 2 percent of the vacuums consumers buy, according to manufacturers. We continue to test them because brands like Miele and Kenmore are popular with our readers.
In our survey, canisters generally fare much better for reliability than uprights. In fact, only two brands—Hoover and Bissell—are not eligible for our list of recommended canisters because of unfavorable reliability ratings. Both rate Fair for reliability and Poor for owner satisfaction. There are no Bissell canisters in our current ratings, and Hoover canisters miss the cutoff for recommended models because of their scores in our lab tests.
At the other end of the spectrum are two high-end brands—Miele and Rainbow. Both get an Excellent rating for reliability, and Miele is also tops in owner satisfaction. There are no Rainbow canisters in our current ratings, but all three Miele canisters make our recommended list and have long held lofty positions in our ratings of both bagged and bagless models.
All four of the Kenmore canisters we tested make our recommended list, earning a Good rating for both reliability and satisfaction. The 80-year-old Kenmore brand, which is sold at Sears, has traditionally performed well in our tests. According to our survey, around a third of the canisters purchased by our members in 2017 and the first half of 2018 were Kenmores.
Another standout is Shark, which rates Very Good for both reliability and satisfaction, although currently there are no Shark canisters in our ratings. As for Dyson, its canisters pass muster for reliability, but the three models we tested miss the cutoff for recommended products because of their scores in our lab tests. They're middle of the pack.
Here's a top pick from Miele, a brand that earns an Excellent in both reliability and owner satisfaction:
Stick Vacuums
Unlike canisters, the market for stick vacuums is growing at a fast clip. They represent a 17 percent share of the market, according to manufacturers, and more than a 25 percent share of our vacuum ratings. Many stick vacuums perform well in our tests, although the tests aren't as tough as our tests for full-sized vacuums. That's because we don't expect them to accomplish the deep cleaning that full-sized machines are designed to handle.
The news in this category is that we can no longer recommended Dyson stick vacs, which have dominated our ratings for several years. Five of the Dyson stick vacuums that had been recommended lost that distinction due to their reliability ratings. For the full explanation, read our article, "Dyson Stick Vacuums Lose CR Recommendation Over Reliability Issues."
Neither Eureka nor Electrolux can be recommended because of unfavorable reliability scores, though this doesn't affect the ratings because we don't currently test any stick vacuums from these two brands.
Shark stick vacs stand out for both predicted reliability and owner satisfaction. The brand rates Excellent on both measures—the only stick vacuum to do so. Ten of the 11 Shark stick vacs in our tests make our recommended list, and most rank at or near the top of our ratings.
We also recommend stick vacuums from Bissell, Dirt Devil, and Kenmore, and three other brands fared well enough in our reliability and satisfaction ratings to retain their eligibility.
Here's one top-performing stick vacuum from Shark, the brand that rose to the top of the ratings on the strength of its reliability and satisfaction ratings:
Problem Areas
The four most common problems members report with their vacuums are broken belts on uprights, dead batteries on cordless models, weak or broken suction, and brushes that don't work properly or at all. Of course, members also complain about issues that don't have to do with something breaking, such as vacuums that are difficult to maneuver. Here are the most common problems reported by our members, by brand:
Belts. Around 16 percent of upright owners report problems with broken belts. Of those, Electrolux and Kirby have the highest rate of broken belts—27 percent each. Shark is the best of the lot: Only 1 percent of belts in its uprights break.
Batteries. Among cordless vacuums, Electrolux stick vacuums are the most likely to have battery issues—25 percent of Electrolux stick vacuums had batteries that died, which is significantly more than any other brand. It's not an uncommon problem, but the median of all the brands in the category is around 12 percent.
Suction. Almost one-quarter of Dirt Devil uprights in our survey had problems with weak or no suction. Bissell uprights and Dirt Devil stick vacs are also more likely than other brands to have suction problems—16 percent each.
Brushes. At 12 percent, Dirt Devil uprights also have the highest rate of brushes that don't work properly.
Our survey team reports that 88 percent of the vacuums purchased by our members since 2008 are still in use. Eight percent were replaced because of reliability issues.
Editor's note: This article has been updated to reflect a change in how Consumer Reports refers to its estimates for predicted reliability. We now use the term "problem rates" rather than "breakage rates" to illustrate that our predictions are based on reports of a product breaking as well as any loss of functionality. The article was originally published February 6, 2019.