When you shop through retailer links on our site, we may earn affiliate commissions. 100% of the fees we collect are used to support our nonprofit mission.
Learn more.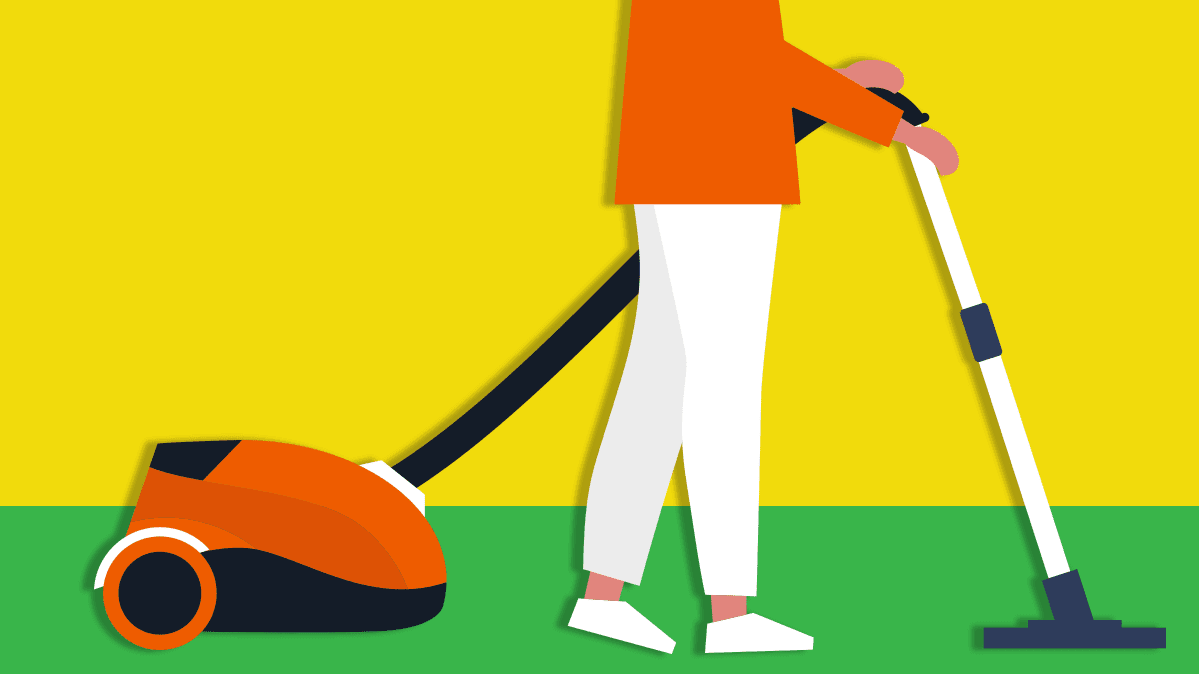 Every year we ask our members about the vacuums they own—are they reliable, do they make them happy?
Not only do we get reams of information on the best—and worst—brands but our members also give us more valuable insight into what breaks, evaluations of various vacuum features, and what features are important to them when buying a new vacuum.
That information helps us decide what to test vacuums on in our labs and helps us keep abreast of changes in the marketplace.
One of those changes is that sales of cordless stick vacuums have roared past sales of corded stick vacuums, not only among CR members but also with consumers at large. Of the almost 30 percent of our members who say their next vacuum purchase will be a stick vacuum, three times as many say they'll choose a cordless model over a corded one.
And that presents a trade-off. "Our survey ratings show that corded stick vacuums are more reliable, but cordless vacuums are more well-liked," says Simon Slater, who oversees Consumer Reports' appliance surveys.
So this year, for the first time, we analyzed the reliability and satisfaction of cordless stick vacuums separately from that of corded stick vacuums, and the results were eye-opening.
While there are cordless stick vac brands in our ratings that earn a Good rating for reliability, none score high enough for reliability and do well enough in our lab performance tests to be recommended by Consumer Reports. Problems with battery-powered stick vacs are just too prevalent.
And, of course, to complete the vacuum picture, we also asked our members about the reliability of and their satisfaction with upright and canister vacuums.
To calculate predicted reliability, we survey our members about the products they own and use that data to make projections about how new models from a given brand will hold up over time. We also ask members how likely they are to recommend their vacuum, with that question serving as the basis for our owner satisfaction rating.
These latest findings come from Consumer Reports' 2018 Summer Survey and 2019 and 2020 Winter Surveys of 97,878 vacuums owned by members who purchased a new non-robotic vacuum between 2010 and 2020.
"If reliability is important to you when buying a new vacuum, our brand reliability data offers a clear direction on what to choose," says Slater. "It's about giving consumers a more complete picture of product quality."
Here's a breakdown of the most and least reliable brands for upright, canister, and corded and cordless stick vacuums. (We'll have a forthcoming report on the most reliable robotic vacuums, but we don't ask our members about handheld vacuums because they're relatively inexpensive.)
Upright Vacuums
Upright vacuums make up almost half of the U.S. vacuum market, according to manufacturers, and they're the best at deep cleaning carpet, according to our tests.
Our survey ratings cover 19 brands of upright vacuums. Only one of the upright brands in our survey, Soniclean, earns an Excellent rating for predicted reliability, although Sebo and Shark both earn a Very Good rating. (We've tested Soniclean and Sebo uprights in the past, but there are no current models in our latest upright tests.)
There are more than a dozen Shark uprights in our ratings, and you'll see the best clustered near the top; 10 make our recommended list.
Three upright brands—Sebo, Shark, and Miele—earn an Excellent rating for owner satisfaction, but Miele uprights earn only a middling Good rating for reliability. Still, that's enough for Miele to keep its recommended eligibility—in fact, one Miele bagged model makes our top picks list.
All three of the upright brands that are not eligible for a recommendation—Bissell, Dirt Devil, and Eureka—earn a Fair rating for predicted reliability (none earn a Poor). Of the three, Dirt Devil and Eureka also get Poor ratings for owner satisfaction.
Here's a top-performing Shark upright with ratings of Very Good for reliability and Excellent for owner satisfaction. For more choices, see our full upright vacuum ratings.
Canister Vacuums
Canister vacuums are a good choice if you live in a multilevel home because they're easier to maneuver on stairs, with the powerhead in one hand and the canister on the floor or the stairs. They're also better at cleaning hardwood floors, according to our lab tests. But with their long hose connecting the powerhead and the canister, they can be bulky and a bit awkward to store.
Canisters have been losing market share in recent years and now account for only 2 percent of the vacuums consumers buy nationally, according to manufacturers. We continue to test them because brands like Miele and Kenmore are popular with our readers. In fact, 11 percent of the members in our survey who recently bought a vacuum reported buying a canister.
In our survey, canisters generally fare well for reliability. In fact, all 10 brands included in our survey ratings are eligible for a recommendation. Our performance ratings currently include three brands of canisters—Miele, Kenmore, and Dyson.
Of the three, Miele stands out as the only brand to receive an Excellent rating for both predicted reliability and owner satisfaction. Kenmore earns a middling rating of Good for both reliability and satisfaction, and Dyson earns a Good rating for reliability and a Very Good for owner satisfaction. All of the Miele and Kenmore canisters in our ratings perform well enough to earn a recommendation. The Dyson models, however, do not earn a recommendation because of their subpar results in our carpet cleaning test.
Four brands—Bissell, Dirt Devil, Hoover, and Royal—notched mixed reviews, getting passable scores for reliability but a Poor rating for owner satisfaction. None of these brands are in our current ratings.
Here's a top pick from Miele, a brand that earns Excellent ratings for both reliability and owner satisfaction. For more choices, see our full canister vacuum ratings.
Stick Vacuums
Unlike with canisters, the market for stick vacuums is growing at a fast clip. They represent a 17 percent share of the market, according to manufacturers, and more than 40 percent of vacuums purchased since the beginning of 2019 are stick vacuums. Many stick vacuums perform well in our tests, although the tests aren't as tough as our tests for full-sized vacuums. That's because we don't expect them to accomplish the deep cleaning that full-sized uprights and canisters are designed to handle.
But a stick vac comes in handy for a small mess, like spilled cereal or broken glass. Consumers like them because they're easy to maneuver and do a good job cleaning bare floors. In our vacuum performance tests, we find that their performance has been improving year after year. Read on to see how corded and cordless stick vacuums did in our reliability survey. (Some brands appear in both categories; for example, Shark makes both corded and cordless models.)
Corded Stick Vacuums
Three of the nine brands covered in our survey earn an Excellent rating for brand reliability—Shark, Miele, and Black & Decker. But owner satisfaction for these three brands is a different story. Though Shark gets an Excellent rating and Miele a Very Good, Black & Decker notched a Poor rating.
The remaining six brands all rated Very Good for reliability, but their owner satisfaction ratings were a bit lackluster, ranging from Good to Poor.
Here's a top pick from Shark, a brand that earns Excellent ratings for both predicted reliability and owner satisfaction. For more choices, see our full corded stick vacuums ratings.
Cordless Stick Vacuums
By contrast to corded stick vacs, none of the nine brands of cordless stick vacs covered in our survey ratings earn more than a rating of Good for predicted reliability and five brands earn a rating of Fair or Poor. Currently, no cordless stick vacuums make our recommended list, including those from Tineco, which are top-performers in our vacuum lab tests. We don't have enough data from our members to rate Tineco for reliability or satisfaction.
In spite of their iffy marks for reliability, three of these brands get high marks for owner satisfaction. Dyson and Shark earn an Excellent rating, and Bissell earns a Very Good. We test all three brands, so check out their performance ratings in our cordless stick vacuum ratings.
What, specifically, are the problems CR members found with their cordless vacuums? Two words: battery life. Many owners complain that the batteries were never good to begin with or that battery life diminishes over time, especially after the third year of ownership. For more on our reliability survey findings on cordless vacuums, see "CR Finds That Most Cordless Vacuums Are Unreliable."
Here's a look at the top-rated cordless stick vacuum from Consumer Reports' lab tests.
What Breaks
The most common problems members report with their vacuums are broken belts on uprights, dead or diminishing batteries on cordless models, weak or no suction, and brushes that don't work properly or at all. Here are the top problems reported by our members:
Belts. An average of 14 percent of uprights had broken belts. Of those, the belts of Dirt Devil, Eureka, Hoover, Kirby, and Oreck break at a higher rate than is typical.
Batteries. Among cordless vacuum brands, an average of 8 percent had problems with diminished battery life; 7 percent had batteries that died.
Suction. An average of 8 percent of vacuums had a problem with weak or no suction. Members' complaints were higher than average for Dirt Devil upright and cordless vacuums, as well as Black & Decker, Eureka, and Bissell uprights and Hoover canisters.
Brushes. Faulty brushes were an issue with an average of 5 percent of vacuums, with Dyson canisters and Eureka uprights being more problematic than most others—around 10 percent of each had brush issues.
Our survey team reports that 90 percent of the vacuums purchased by our members since 2010 are still in use. Seven percent were replaced because of reliability problems. When we asked members what type of vacuum they would buy next, almost three-quarters (72 percent) said they planned to buy the same type of vacuum that they currently own.
But members who currently own a corded stick vacuum are less likely to replace it with another corded stick vac. Just a little more than half (55 percent) are likely to do so. Twenty percent of current corded stick vacuum owners want their next purchase to be a cordless stick vacuum. By contrast, despite the battery issues, just 4 percent of cordless stick vacuum owners want to buy a corded stick vacuum for their next purchase.

How to Make Appliances Last
Want to keep your household appliances in tip-top shape? On the "Consumer 101" TV show, Consumer Reports expert Eric Hagerman explains the most important thing you can do to keep these machines working properly.