When you shop through retailer links on our site, we may earn affiliate commissions. 100% of the fees we collect are used to support our nonprofit mission.
Learn more.
Volkswagen plans to soon offer a smaller version of its new Atlas SUV, as it seeks to compete with other automakers in the expanding U.S. market.

The new variant of the midsized Atlas will be smaller, having five seats instead of seven, said Hinrich Woebcken, president and CEO of Volkswagen of America. The German automaker wants four SUV models for sale in the U.S.—two versions of the Atlas and two of the next-generation Tiguan, Woebcken said.
The five-seat Atlas will help VW compete in the fastest-growing part of the U.S. market, which is becoming more splintered as it grows. All of these new models will be cheaper than the Touareg, Woebcken said, which operates in a different segment of the market. A new version of the Touareg will debut next week in China.

"We are known in this country more as a small-car company," Woebcken said. "Now we're shifting the brand to be more family friendly, with more SUVs and all-wheel drive, in order to become more of a full-line automaker."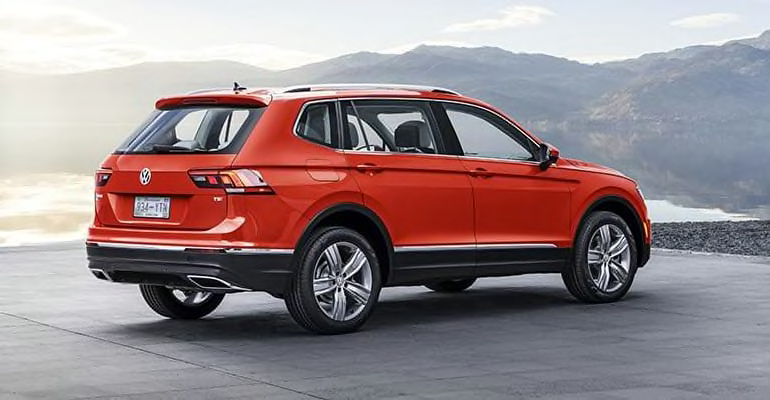 Another big shift is under way at VW, in the wake of a diesel-emissions cheating scandal that consumed U.S. executives' attention dealing with investigations, congressional hearings, and a multi-billion settlement with the federal government.
Volkswagen has no plans to sell diesels in the U.S. in the coming years, Woebcken said. That's partly because VW held its own in the market last year, without any diesel models on sale while the emissions scandal played out. That showed the brand could stand on its own without the diesels that many consumers had linked to the VW brand, he said. Also, improvements to gasoline engines have made those models more fun to drive.
"Emissions standards on diesel technology will get tougher year by year," Woebcken said. "You need to invest more and more in technology to offset those emissions. At some point, there are really big limitations. We've decided to take the money and really carry it into the future with new powertrain technologies."
As part of its settlement with the U.S. Environmental Protection Agency, the Justice Department, and California's Air Resources Board, VW has agreed to invest more than $2 billion in infrastructure to charge electric vehicles. That's going to help the company reach its goal of having 15 percent of its vehicles sold worldwide being electrified by 2025. The first cars on its electric vehicle platform will be on the road by 2020, Woebcken said.
"We believe are going to have the scale and the product momentum which makes electric mobility very feasible," Woebcken said.
Volkswagen Previews from Past Shows