New Jersey Sues Solvay Over Alleged Water Contamination From New PFAS Compound
The manufacturer's own research suggests the compound can cause liver damage, according to emails obtained by CR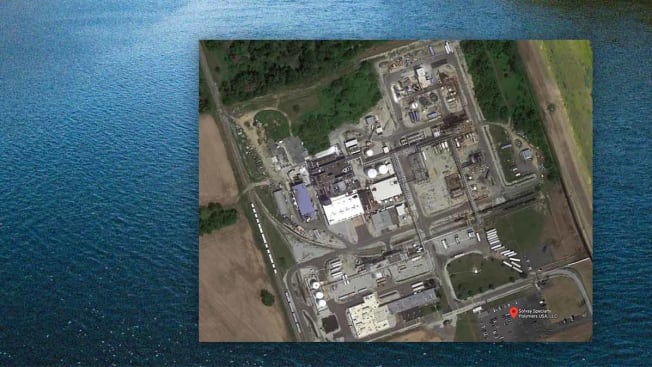 The manufacturer Solvay Specialty Polymers USA has been emitting unregulated PFAS chemicals at a New Jersey facility for more than two decades and contaminating water supplies, state regulators allege in a lawsuit filed Tuesday. But the state remains unable to release detailed information about the compounds because Solvay asserts that information is confidential, the lawsuit says, effectively barring it from public view.
"Solvay cannot be allowed to continue to release toxic PFAS chemicals into the environment while leaving the public in the dark about the risks of their practices," Catherine McCabe, commissioner of the New Jersey Department of Environmental Protection, said in a statement.
The lawsuit sheds new light on Solvay's use of unregulated PFAS compounds being used in place of PFNA. Solvay reported that it began using replacement compounds even before phasing out PFNA, in 2010, after the state ordered it to release information about its use of that compound, according to the complaint.
"In April 2019, Solvay reported to the Department that it has discharged and emitted 'replacement' PFAS products into New Jersey's environment for more than two decades, and that it continues to use, emit, and discharge these compounds today," the lawsuit alleges.
Information about the company's use of newer PFAS compounds has trickled out over the past year. In June, researchers from the DEP and the Environmental Protection Agency published a study in Science, which found newer PFAS compounds it believed were used by Solvay in soil samples taken in New Jersey. The state says those compounds are believed to be a type of PFAS known as chloroperfluoropolyether carboxylates, or ClPFPECAs.
A few months later, the researchers disclosed in a separate study, published in the journal Environmental Science & Technology Letters, that the same compounds had been found in drinking water.
New Jersey DEP scientists analyzed Solvay's own studies on the PFAS replacements and determined that they pose a "potential for human toxicity" at even lower doses than older ones, CR reported last month. That research, conducted in rats, "indicated that these PFAS cause liver toxicity at very low doses," a state scientist wrote in an email CR obtained.
In addition to PFAS pollution, the lawsuit—which also names the manufacturer Arkema, the predecessor at Solvay's manufacturing site, as a defendant—claims that toxic heavy metals and volatile organic compounds have been detected in groundwater near the facility. These include arsenic, antimony, beryllium, chromium, lead, and cobalt, "all of which have been detected on-site at levels exceeding groundwater quality standards," the lawsuit says. Levels of PFNA in public drinking water near the facility are higher than what has been reported anywhere else in the world, the lawsuit says.
The 10-count complaint is likely to reinvigorate calls from advocacy groups for decisive regulatory action around PFAS, including a proposal to manage the compounds as a chemical class, rather than one by one. The EPA has yet to issue a national enforceable limit for PFAS in drinking water, instead providing only voluntary guidelines for two of the compounds, PFOA (perfluorooctanoic acid) and PFOS (perfluorooctanesulfonic acid). Some states have stepped in to fill the void and have implemented legal standards for a handful of other PFAS, as New Jersey did in the case with PFNA.
The DEP's case follows a lawsuit filed last month by Solvay against another local manufacturer, claiming it was responsible for PFNA contamination in the region. But the DEP says that evidence links Solvay to "widespread" PFAS contamination and that the company refuses to take "full responsibility for the necessary investigation and remediation."
"Solvay Specialty Polymers USA, LLC's conduct has been driven by its desire to profit from the sale of its products and avoid the expense of properly disposing of and cleaning up PFAS," the lawsuit says, "despite the harm it has caused to New Jersey's citizens and the environment."