Tips for Safe Winter Driving
How to manage challenging road conditions Winter driving brings inherent risks. But you can put the odds in your favor with proper preparation, car maintenance, and driving techniques.

Keeping up with car maintenance year-round is important, but it carries added significance in the winter when being stranded can be inconvenient due to travel plans, as well as being downright unpleasant waiting at the side of the road. As always, try to time your routine maintenance ahead of long-distance travel. Putting off service today can turn into an expensive problem down the road.
To be prepared for challenges winter driving poses, keep these tips in mind:
Maintain a full tank of gas. Keeping a half tank or more of gas limits the moisture that can condensate in the tank, and it means you are well positioned to tough out an unexpected traffic jam or survive being stuck in the snow.
Care for your tires. As winter driving safety is impacted by traction, it is key to make sure your tires are in top shape. Check tire pressure monthly, topping off as necessary. (Cold winter temperatures can lower tire pressure.) Inspect your tires for tread depth, an important factor in wet and snow traction. The tread should be at least 1/8 an inch, easily gauged by using a quarter and measuring from the coin's edge to Washington's head. Look for uneven tread wear, which typically indicates poor wheel alignment or worn suspension components. If you do invest in new tires, be sure to have your vehicle's alignment and suspension checked before having the tires mounted to avoid premature wear. (See our tire buying guide and ratings.)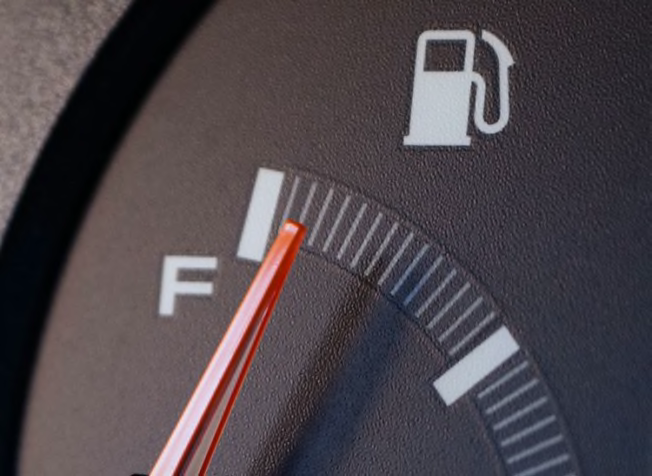 Avoid sudden actions when cornering. A sudden maneuver—such as hard braking, a quick turn of the steering wheel, sudden acceleration, or shifting a manual transmission—can upset a vehicle's dynamics when it's taking a turn. Rapidly transferring the weight from one end or corner to another can throw a car off balance. In slick conditions, this can cause it to more easily go out of control.
Beware bridges and overpasses. These can freeze before the roads.
Be ready to correct for a slide. Should the rear end of the vehicle begin to slide during a turn, gently let off on the accelerator and turn the steering wheel in the direction of the slide. This will help straighten it out. Electronic stability control will also help keep control in a slide situation. But remember, safety systems may bend the laws of physics, but they can't overcome stupid. If you're turning and the vehicle keeps moving straight ahead, you may be tempted to turn even more. However, it is better to slow down and turn back straight for moment until you can regain traction and then make your turn.
Don't let four- or all-wheel-drive give you a false sense of security. 4WD and AWD systems only provide extra traction when accelerating. They provide no advantage when braking or cornering. Everyone has four-wheel brakes.
Be extra wary of other motorists. They may not be driving as cautiously as you, so leave extra space, avoid distractions, and be predictable, signaling clearly ahead of any turns or lane changes. If you feel you're being 'pushed' by someone wanting to go faster, pull over and let them go.
Don't pass snow plows. The road is likely more treacherous in front of the trucks, and the added speed needed to complete the pass can risk sliding. Instead, hang back and let the trucks do their job. Don't follow too close, as there is a high risk of windshield-threatening pebbles being thrown up from sanding machines.
What to Do If You're Stuck
Try to shovel a path out. With the front wheels straight, rock the car by shifting between drive and reverse and applying light throttle. Shift directions the moment the wheels start spinning. Spread sand in your tracks. Once freed, keep going until you reach firm footing.
If the car isn't moving, don't spin the wheels; they'll just dig deeper into the snow. You may need to jack up the car to put a traction aid under the drive wheels, but make sure the jack is on firm ground. You can use sand, cat litter, twigs, weeds, planks, even your car's floor mats or trunk liner. Make sure others stand clear before you apply power.

There are over 2,000 crashes in wintery conditions each year. On the 'Consumer 101' TV show, Consumer Reports' expert Jen Stockberger offers essential tips to help get you where you're going safely.