When you shop through retailer links on our site, we may earn affiliate commissions. 100% of the fees we collect are used to support our nonprofit mission.
Learn more.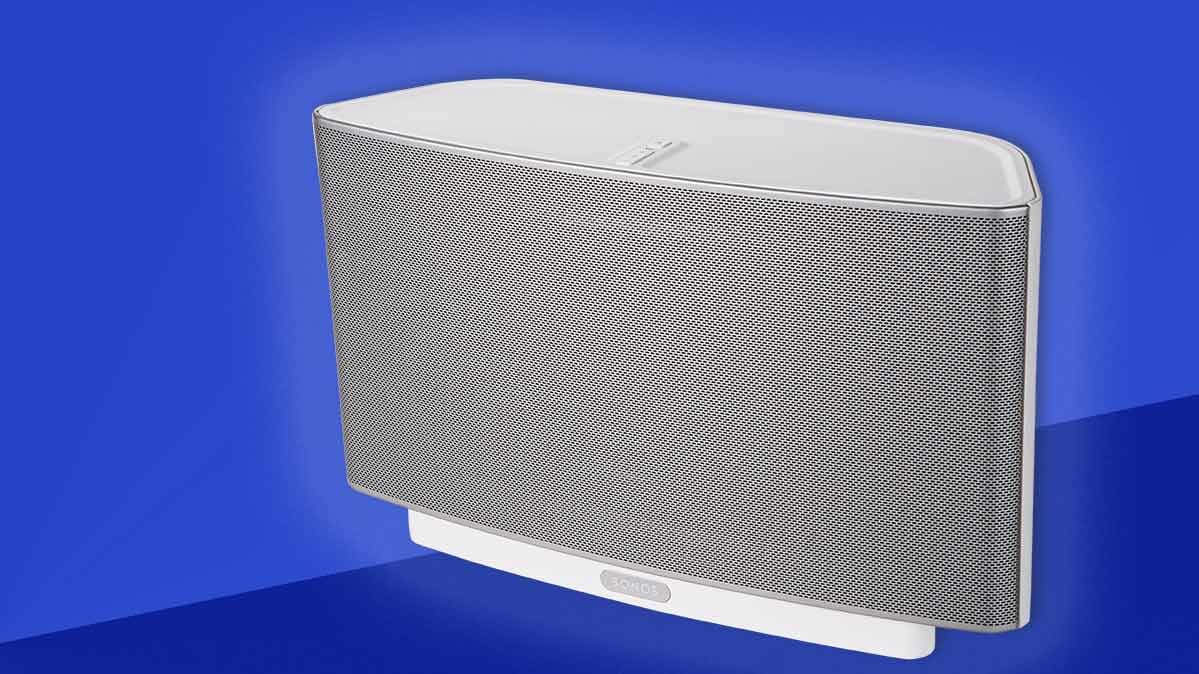 In a reversal, Sonos said that older speakers will continue to get security updates beyond this May.
The company announced earlier this week that it would stop providing software updates for its older products, including the pre-2015 Play:5 speaker, the Zone Player, and the Connect:Amp.
Those were all expensive products, and many consumers complained online about what they saw as an example of planned obsolescence. Some people even called for a boycott of the company.
The older speakers still won't be getting new features, but they will receive patches to fix security problems, Sonos said.
"We heard you. We did not get this right from the start. My apologies for that and I wanted to personally assure you of the path forward," CEO Patrick Spence wrote in a blog post. "First, rest assured that come May, when we end new software updates for our legacy products, they will continue to work as they do today. We are not bricking them, we are not forcing them into obsolescence, and we are not taking anything away."
More on Wireless Speakers
Sonos speakers are designed to work as a system, with consumers encouraged to add speakers over time. For some users, this means using a new speaker like the recently released Move in combination with 10-year-old speakers like the previous generation Play:5.
Sonos spokesperson Jenisse Curry explained to Consumer Reports that this can cause compatibility problems because the older speakers lack the memory and processing capability to run features designed for newer models.
Going forward, consumers using these legacy speakers will have two options. They can simply continue to use the older products, while getting security and bug fixes but no system-wide updates to improve performance or add features. Or they can split the system, allowing the newer products to get the software updates, while the older speakers just get security patches. With that option, the older and newer speakers will no longer communicate directly with each other.
Sonos has also pledged to continue software updates of current and recent models for at least five years, which means that more recently discontinued models, like the Play:3 and Play:1, are not affected by these changes and will be supported for years to come.
Sonos speakers have been among the best performers in our lab tests, with the newest generation Play:5 and Sonos One SL wireless speakers and the Sonos Move and Sonos One smart speakers all sitting near the top of the rankings in their respective categories.
The Sonos reversal on older speakers got largely favorable reviews from consumer advocates.
"Sonos at least promises some period of support for its products, which is more than a lot of companies can say," says Maureen Mahoney, a policy analyst for Consumer Reports. "And we're glad they're continuing to repair security fixes."
The way Sonos handles older products also stirred up consumer anger at the end of 2019. It announced a program, called Trade Up, that gave Sonos owners a 30 percent discount on a new Sonos model purchased directly from the company. (On a current Sonos Play:5, which retails for $499, the discount amounts to almost $150.) In exchange, the company would brick the device remotely.
Some consumers and advocacy groups objected that the program meant that working electronics would be thrown away or recycled, instead of getting resold or otherwise passed along to other consumers. And some people also seemed startled by the reminder that even after a technology company sells you a product, it often retains the ability to change the way it functions, or make it stop working altogether.
"Sonos still needs to make it easier to resell old devices without bricking them," Mahoney says.
"Trade up and recycle is just one option and it's not a forced option," Sonos's Curry says.