When you shop through retailer links on our site, we may earn affiliate commissions. 100% of the fees we collect are used to support our nonprofit mission.
Learn more.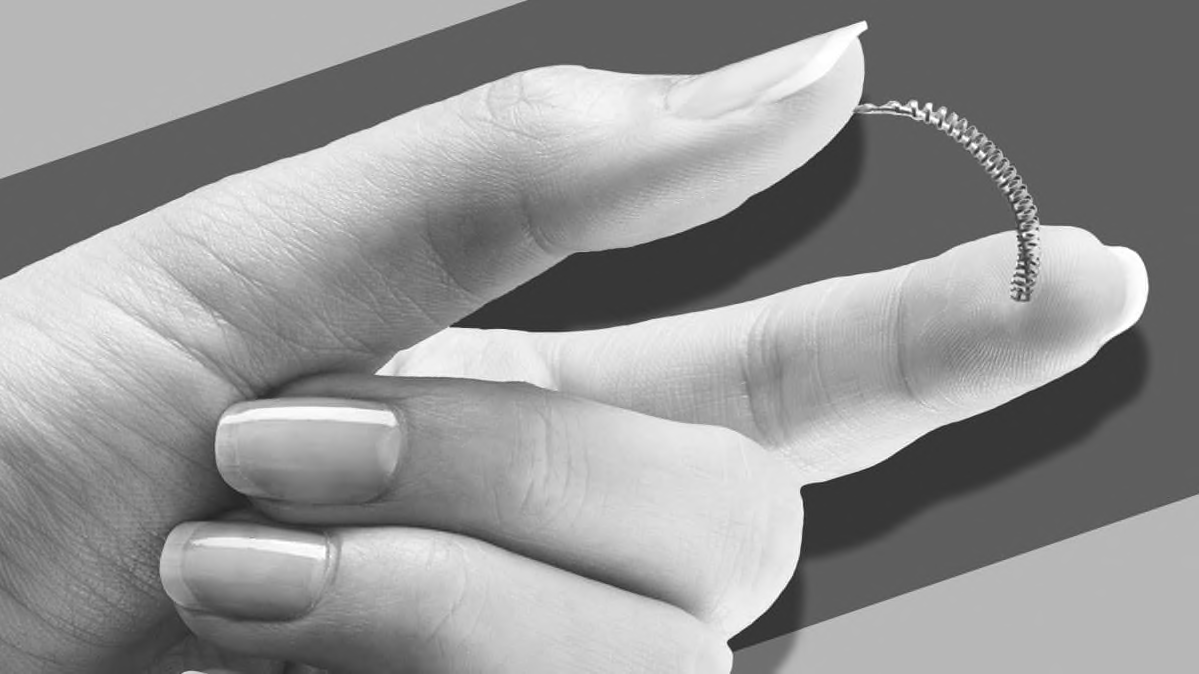 Bayer, the manufacturer of the Essure permanent birth control device, announced Friday that it will stop selling the controversial implant in the U.S. by the end of the year.
The Essure device—estimated to have been used by 750,000 women worldwide since it was introduced in 2002—has been linked almost from the beginning to serious side effects.
Bayer said in a statement that it continues to stand behind the product's safety and effectiveness and decided to halt distribution because of declining sales.
Bayer took the action after the Food and Drug Administration in April restricted the sale and distribution of the device because of the agency's concerns over the product's track record of dangerous side effects.
"Consumers rely on device manufacturers and government regulators to ensure that medical devices are safe and effective," says Dena Mendelsohn, senior staff attorney for Consumers Union, the advocacy division of Consumer Reports. "Instead, tens of thousands of women reported deeply troubling complications from using Essure, but the U.S. was the last country where Essure continued to be sold."
Bayer marketed Essure as the only device able to provide permanent sterilization to women without surgery or anesthesia. The device consists of two small metal coils, which are inserted by a doctor through the vagina into the fallopian tubes. Once implanted, the coils trigger an immune response that causes scar tissue to form, blocking the tubes so that eggs can't make their way into the uterus for fertilization.
In 2015, the FDA investigated the increasing number of complaints from Essure users, including punctured organs, ectopic pregnancies, serious allergic reactions, and other problems. Based on that investigation, the FDA issued a black-box warning—the agency's most serious kind of warning—and ordered Bayer to conduct a post-market study to evaluate the safety of Essure. Results won't be available until 2023.
And earlier this year, the agency restricted sales of the device to healthcare providers who agreed to have patients sign paperwork acknowledging the device's risks and benefits.
Healthcare policymakers who have urged the FDA and Bayer to take action on Essure, applauded the company's decision to stop selling the device. "I long expressed my concern that the product's risks were not being fully communicated to patients," stated Congresswoman Rosa DeLauro (D., Conn.) "Bayer's decision to take Essure off the market is a huge win for women and their health."
What Women With Essure Should Do
The FDA emphasized that the product's removal wasn't based on new information about the device's safety and that it doesn't mean women who already have the device implanted should have it removed. That's partly because most women with the device don't experience problems, and also because removing the device is a complicated procedure that poses risks.
Mark DeFrancesco, M.D., an obstetrician-gynecologist and a past president of the American College of Obstetricians and Gynecologists, (but who no longer speaks for the organization), agreed. "If you have one in, it has been effective, and you're not in any pain, leave it right where it is."
Experts have told Consumer Reports that women who already have an Essure implant should take these precautions:
Watch for symptoms. These include abdominal pain; excessive bleeding; and allergic reactions such as rashes, itching, hives, and swelling, or even more severe symptoms that indicate you may have developed an autoimmune condition.

Rule out other causes. If you develop any of those symptoms, talk with your primary care provider and obgyn to assess your system holistically. "Try to get a complete workup that includes imaging to determine if the device is linked to your pain," DeFrancesco says.
Seek out a specialist. If Essure is the likely cause of your health problems, look for a doctor who has experience with Essure removals. A good place to start is the Essure Problems group website, which lists physicians who have experience with removal who may be able to treat you or refer to someone nearer to you with appropriate experience.
Know your options. In most cases, removal will involve surgery, possibly even hysterectomy. Talk with your doctor about the most appropriate type of removal procedure based on your medical history and condition.