When you shop through retailer links on our site, we may earn affiliate commissions. 100% of the fees we collect are used to support our nonprofit mission.
Learn more.
There's nothing quite like the crunchy, lip-smacking taste of fried food. Too bad much of that flavor comes from the fat the food is fried in, which has been linked to ills including obesity and heart disease.
Air fryers, which cook with very hot circulating air, are supposed to provide a healthier alternative to conventional frying because they use little or no oil. While they technically cook by convection roasting rather than frying, we found that an air fryer can, in fact, deliver results similar to the real thing.
We tried out the Philips HD9230/26 Digital Airfryer, $350, which measures roughly 12 inches wide and weighs in at 15 pounds. It houses a food basket, an electric heating element, and a fan. A digital touch screen lets you set a timer and the temperature (330° F, 360° F, or 390° F).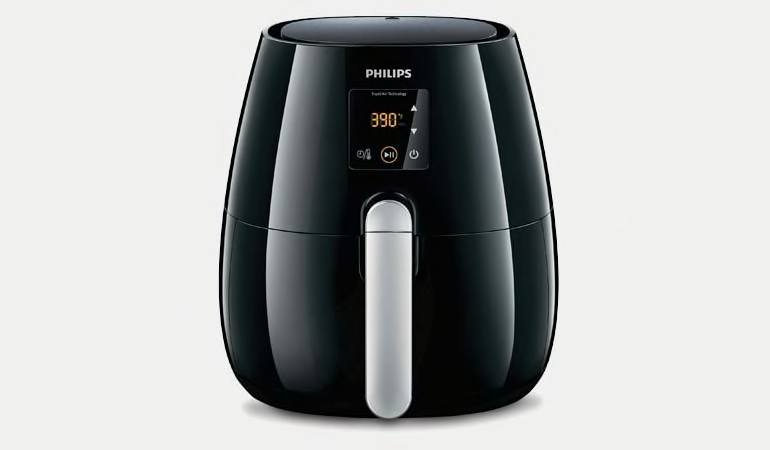 More on Countertop Appliances
Our testers air-fried french fries (fresh and frozen), sweet-potato fries, and chicken tenders with fantastic results. They also loved how the air fryer cooked steak, sausage, toasted cheese sandwiches, and burgers.
"The sweet-potato fries were very crispy, the sausage was delicious, and the frozen fries tasted better than those cooked in regular and convection ovens," says Bernie Deitrick, a CR engineer. "Everything we made was as good as or better than when cooked in the oven."
Deitrick's main piece of advice for using an air fryer? Don't overload the basket. "It can slow down cooking and block the air from reaching all the food, so some pieces will turn out better than others," he says.
We're not claiming that foods cooked in an air fryer are the healthiest choices. But eating yummy versions cooked with less oil is certainly a good place to start.
Editor's Note: This article also appeared in the November 2017 issue of Consumer Reports magazine.