When you shop through retailer links on our site, we may earn affiliate commissions. 100% of the fees we collect are used to support our nonprofit mission.
Learn more.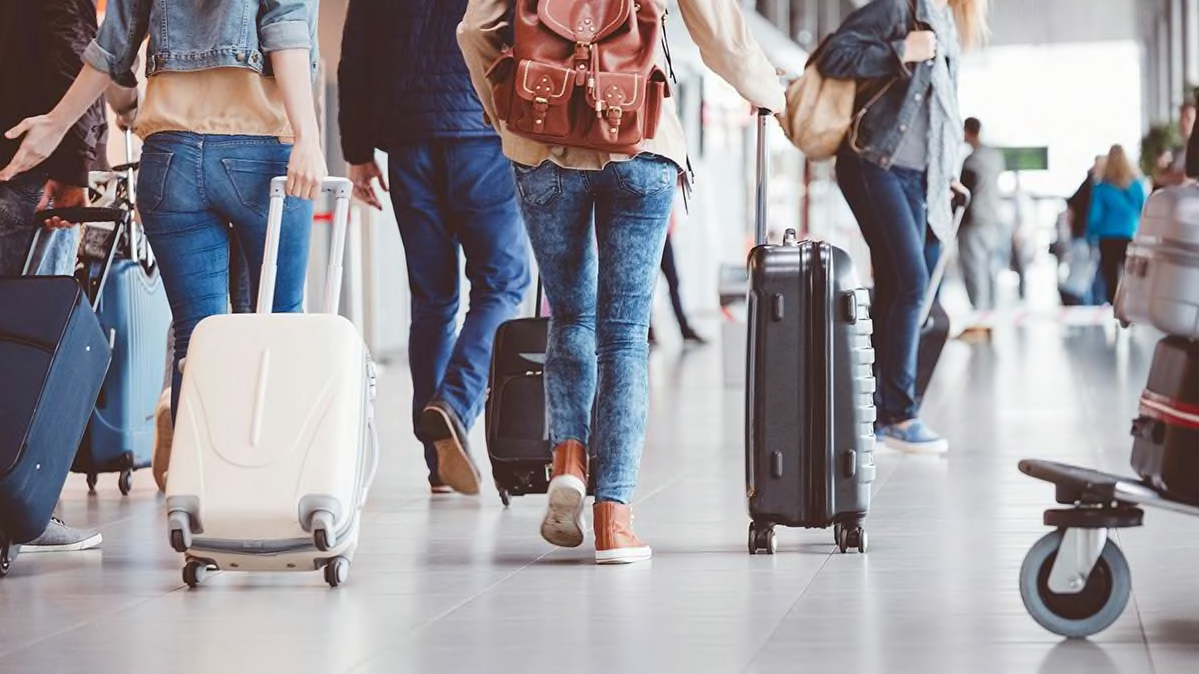 With oil prices rising, airlines are warning that ticket prices may start going up in the coming months.
But don't rush out to book your ticket just yet. Airfares are already the cheapest they've been in years, and they aren't likely to budge much during the summer and may rise only modestly the rest of the year.
Why? The airline industry has become intensely competitive as low-cost carriers make inroads, taking away the big airlines' pricing power—and their ability to easily pass along rising fuel costs to consumers.
"Currently, fares for summer travel are lower than we've seen for quite some time, and they're likely to remain that way through the season due to increased competition," says Tracy Stewart, travel editor with AirfareWatchdog, a travel services website. "In such a competitive environment, no carrier will want to be the first to pull the trigger and increase fares."
Though there may be some increases, they are expected to be the exception rather than the rule.
"The large carriers, including American and Delta, will probably raise the price of upgrading from discount-level tickets, and limit fare increases to more business-oriented routes where the airlines don't have much competition from low-cost competitors," said Samuel Engel, head of the aviation group at consultant ICF, a global consulting services company.
That's why travel industry experts think that even with increasing fuel costs, consumers looking for a bargain will still be able to find one.
Talk of higher fares kicked into high gear recently when American Airlines' CEO, Doug Parker, said that travelers should expect airfares to rise.
"If indeed this is where fuel prices are going to stay, I would expect you would see higher fares to consumers over time," Parker said. Fuel is among the largest costs to airlines. American's fuel costs increased by 40 cents per gallon compared with the same quarter a year ago, hurting the company's profit.
American is one of the the biggest global U.S. airlines, wielding tremendous influence in the industry. The latest survey of airline industry CFO's from the International Air Travel Association, an industry group, seems to support Parker's view. Of the executives polled, 62.5% predicted that airfares will go up in the next 12 months.
However, the industry has been in tremendous flux, and the big airlines are not as influential as they once were. In fact, they've had to buckle to smaller, more nimble and—most important—cheaper upstarts offering ultra-low fares. Today, the big airlines offer their own version of ultra-low fares, called basic economy.
"If there wasn't so much competition, then fuel prices would have a bigger impact on airfares," says Emily McNutt, travel editor at The Points Guy, a travel services site. "Consumers have gotten so used to low prices they will balk at higher prices."
Why It Can Pay to Be Patient
Consumers planning to travel this fall can expect only gradual increases in ticket prices—and smart travelers may not feel an impact at all, the experts say.
"It's impossible to tell how much their prices will increase," says McNutt. "It'll be incremental over a period of time."
"Once fall/winter rolls around, fares will increase, though probably not by very much except in cases where service along particular routes is cut," says Stewart of AirfareWatchdog. Cutting routes is one of the few ways that air carriers can save money and increase prices.
But cutting a route is considered an option of last resort. Where there's competition, it opens a carrier up to other airlines jumping in with lower fares. And when that happens, the traveler can really benefit, says McNutt.
"At the end of the day they are in competition with each other, and if an airline starts offering discounted tickets, you may see others jump onboard and start a fare war," she says.
And that's why she says running out to buy tickets now may not be the best strategy for consumers with travel plans.
"I would set a Google flight alert and monitor prices for a couple of weeks before buying airfare," McNutt says. A flight alert will also let you know when there has been a price drop due to a flash sale.
"Southwest is known for offering these flash-sale fares," she says. "Southwest also is the only airline that will refund you the difference if you see it offering a lower price for the same flight after you purchase your ticket." But it's not automatic; travelers need to flag the airline if they notice a lower fare.
Southwest was the top-rated airline in Consumer Reports' recent survey of 55,000 members.
Other Ways To Save
You would do well to shop around. "No single travel site or airline consistently offers the best deals in all cases," says William McGee, an airline consultant for Consumers Union, the advocacy division of Consumer Reports.
And if you can be flexible in your timing, you will improve your odds of finding a lower-cost ticket. Here are three tips for nabbing a cheaper airfare:
Shift your travel dates. About 60 percent of passengers in Consumer Reports' most recent airline survey said the main reason for choosing their carrier was that it had a flight that fit their schedule best. But if you have some leeway, check to see how ticket prices would change if you went a day or two earlier or later, or if you left early in the morning or late at night.
Compare flights at more than one airport. Some 36 percent of passengers cited the availability of flights out of their preferred airport as the key reason for their choice. If you live near more than one airport, however, you may be able to trim your costs by broadening your search.
Consider flying on a holiday. If you're flexible enough to fly on Christmas Eve or Christmas Day and return on New Year's Eve or New Year's Day, airfares can be 25 percent to 50 percent less.