When you shop through retailer links on our site, we may earn affiliate commissions. 100% of the fees we collect are used to support our nonprofit mission.
Learn more.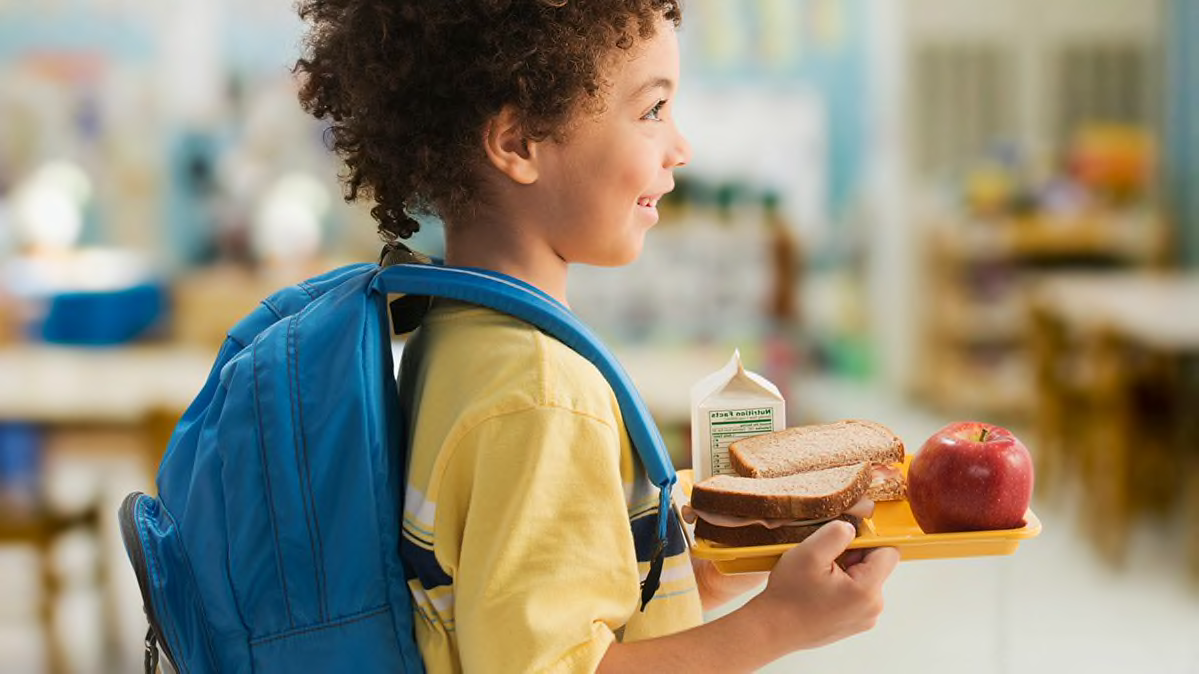 Nine years ago, Pia Hauk, M.D., a pediatric allergist at the National Jewish Health hospital in Denver, received the kind of phone call no parent wants to get: Her young daughter had suffered a serious allergic reaction to peanuts.
Hauk rushed to the school but found that her child was fine. School employees knew exactly how to proceed because they had her daughter's emergency action plan on file. That's a list of a child's allergies and steps to take in case of an allergic reaction.
"Children spend 8 hours a day, five days a week in a school environment," says Robert Lemanske, M.D., past president of the American Academy of Allergy, Asthma & Immunology and a professor of allergy and immunology at the University of Wisconsin School of Medicine and Public Health. "It's critical that we do everything we can to prevent them from having an allergy or asthma attack while they are there."
But not all parents provide schools with the necessary information about their child's allergies or asthma, and not all schools are as prepared for emergencies as Hauk's was.
Here's how to keep your child safe while she is at school.
Start With Your Doctor
As close to the start of the school year as possible, have your pediatrician or allergist review the allergy or asthma medications your child needs, Hauk says.
Make sure you—and, if appropriate, your child—know when and how to use these drugs, including an inhaler for asthma and an automatic epinephrine injector, such as an EpiPen, for a severe allergic reaction.
Work with your doctor to make sure your child understands what he is allergic to or what can cause asthma attacks, so he can try to avoid those triggers.
"The older they get, the more responsibility you can put on the child," Hauk says.
Also ask your doctor whether your child needs to bring medications to school. And, if necessary, ask him or her to prepare an action plan that outlines the steps that school officials should take in case of an allergic reaction or asthma attack.
All children with asthma need such a plan, and many with food and other allergies do, too, Lemanske says. Also ask the doctor to complete any paperwork the school might require.

Talk With the School
Schedule time to talk with your school's nurse. If it doesn't have one, ask who's in charge of student health issues and talk with that person.
Parents are responsible for providing the school with whatever medications their child may need, though many schools now carry EpiPens in case of an emergency. Parents should also make sure the school's staff is aware of where the medications are stored, whether it's with the nurse's office or the child's teacher.
Provide the school with any paperwork you already have from your doctor and ask whether any additional information is needed. In addition, ask these questions:
How do they store medication to keep it safe and to prevent it from being confused with medication for other students?
How do they ensure that essential medication travels with students on school trips?
Is medication accessible during after-school activities? In some cases, the office where such medication is stored is locked up at the end of the school day. In that case, you may need to provide an extra set of emergency meds and instructions for the after-school program.
Allergies: Identify Triggers
About 15 percent of children with food allergies have an allergic reaction in school, according to Food Allergy Research & Education, a nonprofit organization. And in a 2016 survey of school nurses, one-third reported that a student had experienced an allergic reaction in their school within the past year.
If your child has a food allergy, talk with the school to see whether the cafeteria can provide meals that avoid your child's triggers. If not, pack lunches and snacks, and make sure that your child understands the importance of not eating other students' food, Hauk says.
Give the teacher a supply of allergy-free treats to have on hand for classroom celebrations. And show your child how to check food labels for known allergens.
Many times, allergies stem not from food but environmental triggers, such as pollen. If you suspect your child is having a reaction to pollen, talk with the school about keeping windows closed to prevent pollen from drifting into the classroom, and also running the air conditioning, Hauk says.
Classroom pets might also be a problem for some children. Ask your child's teacher about swapping guinea pigs and other pets with fur for turtles or fish. And because pet hair can be transported on clothing, children should not borrow friends' coats.
Asthma: Prevent Attacks
Schools pose special risks to children with asthma, for a few reasons.
First, exercise is a common cause of asthma attacks, so gym class can present challenges to some students. Lemanske says that exercise-induced asthma should never prevent children from participating in physical education but that students prone to the problem may need to use an asthma inhaler first and should always have one on hand.
Chalk dust can also trigger asthma in some people, so children should make sure to wash their hands after writing on the board.
And last, returning to school increases exposure to germs that can cause colds or the flu, and that can increase the risk of having an asthma attack. So it's important for children with asthma to get the flu vaccine and to practice good basic hygiene, like washing their hands regularly, Hauk says.