Refrigerator Buying Guide
When it comes to refrigerators, your options nowadays go far beyond getting a glass of ice water without having to open the door. With custom panels, you can get a built-in that matches your kitchen cabinets. Some refrigerators offer a door-in-door design, allowing you to access frequently used items from the door shelves without fully opening the door. You can even pull out a refrigerated drawer and find it full of cold sodas, chilled wine, or kid-friendly grab-and-go snacks. Our fridge-by-fridge guide helps you choose the right type for your family, demystifies claimed vs. usable storage space, and helps you to find the quietest models—so that you, and your groceries, can chill out.
We'll also cover everything you need to know when it comes time to buy a new fridge, from the measurements you need in hand to finding models that are still in stock, despite pandemic-related appliance shortages. For more information on navigating the current options, see our guide to shopping for a new appliance right now.
Pick a Style
There's a refrigerator configuration to suit every household. French-door models are extremely popular because of their high-end aesthetic. Some consumers prefer the convenience of bottom-freezers, which put fresh foods at eye level, but side-by-sides can fit better in a smaller kitchen because of their narrow doors. Here's what you need to know to make the best choice. See our full refrigerator ratings for how models in the different sizes and styles below performed in our tests.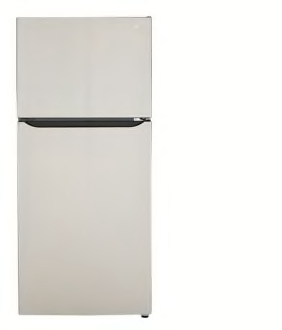 Top-Freezer Refrigerators
These traditional refrigerators are good for a lot of storage in a fairly tight spot. They tend to offer the most space for their size. (Widths vary between 24 and 33 inches.) Manufacturers claim capacities of up to 23 cubic feet, but our measurements show that total usable capacity goes up to only 20 cubic feet. Allow for a wide swing of the doors, and get used to crouching down to reach lower shelves and drawers.
Top-Freezer Refrigerators Ratings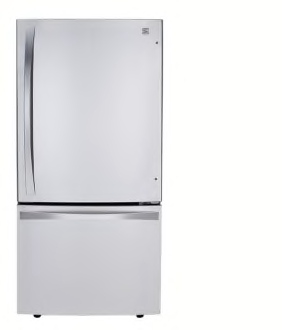 Bottom-Freezer Refrigerators
Widths range from 24 to 33 inches, and claimed capacities approach 25 cubic feet, though our measurements show total usable space is less than that of comparable top-freezers. (Top-freezers cost less, too.) Instead of the freezer (which many people use less) being at eye level, your refrigerator shelves are easily scannable. Just get used to bending to rifle through frozen goods.
Bottom-Freezer Refrigerators Ratings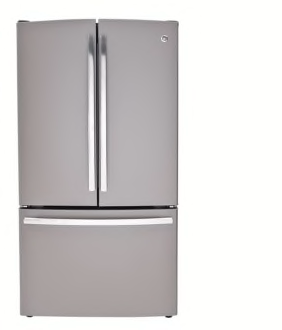 French-Door Refrigerators
These have two narrow doors on top and a freezer below. Sometimes there is one drawer (or more) in between. Widths range from 28 to 36 inches. Claimed capacities go up to 30 cubic feet, though the total usable space maxes out at just 21 cubic feet. The space-saving, small-swing doors have the added value of opening only half the fridge when you're stashing smaller items.
French-Door Refrigerators Ratings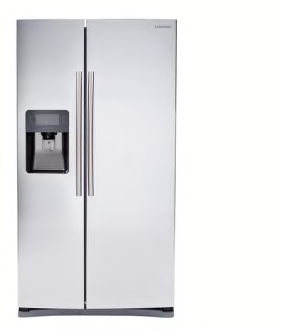 Side-By-Side Refrigerators
With the fridge on one side and freezer on the other, these usually have through-the-door ice and water dispensers. With widths typically 33 to 36 inches, they're claimed to have up to about 28 cubic feet of storage capacity (but usable storage maxes out at about 22 cubic feet). Narrow doors are a plus for small kitchens, but the tall, slender compartments may not be wide enough for, say, a pizza box, and make items stuck at the back hard to find. Overall, they're not as energy- or space-efficient as other types.
Side-By-Side Refrigerators Ratings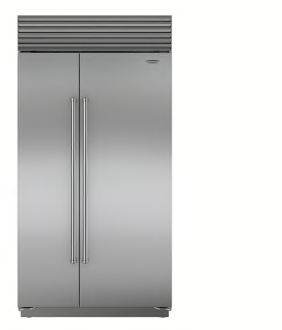 Built-In Refrigerators
Pricey and made to fit almost flush with cabinets and counters, these sleek beauties come in bottom-freezer, side-by-side, and French-door styles. They are usually tall (upward of 85 inches) and wide (30 to 43 inches), with claimed capacities up to about 25 cubic feet (though usable capacity tops out at about 20 cubic feet). Look for optional front panels to match your kitchen cabinets. Or get the look for a little less with a freestanding counter-depth version. Another built-in option: a column refrigerator, which forgoes a freezer compartment to maximize fresh-food storage and is often paired with a separate column freezer unit.
Built-in Refrigerators Ratings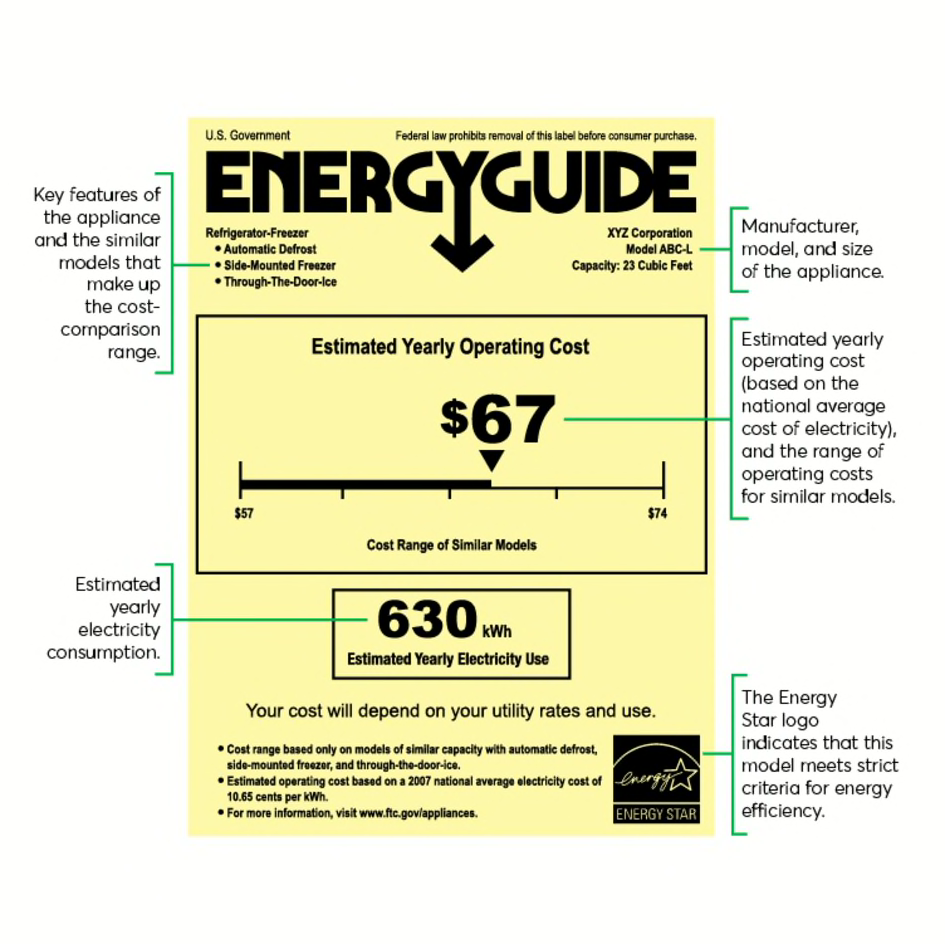 Five Features You'll Want
Refrigerators at all prices are increasingly tricked out with options to make your life easier and more organized. French-door models are usually the most loaded. Just know that if you can't live without adjustable shelving or an in-door coffee maker, you'll have to pay top dollar. The features below are the ones we think will add the most convenience to your refrigerator. For more, check our refrigerator ratings.
Thanks for sharing.
Oops, we messed up. Try again later
Recently Tested Refrigerators
BEST TIME TO BUY:
July, September, November
Do you know when is the best time to buy Refrigerators? Learn more
More From Consumer Reports