Space Heater Buying Guide
Space heater sales heat up as temperatures drop. But with CR's space heater ratings you don't have to break a sweat trying to find one to keep you comfortable.
The best models can heat an average-sized room (200 square feet), such as a home office, quickly for as little as $40—or as much as $650. We also test personal space heaters that start at just $19, for those looking to warm up a smaller area. 
Whichever model you choose, get one with a fan, which helps distribute heat more quickly. Some models can oscillate for more even heating, so you'll never feel left out in the cold.
And always look for one that has safety features that help reduce the risk of fire, such as an automatic shutoff if the unit overheats.
Choose the Correct Size
Space heaters are great for making you comfortable but not necessarily for saving money or energy. More than 60 percent of homeowners we polled thought that space heaters could trim their energy bills. But the only way you can save is if you lower heat in all other rooms, because electricity is the most expensive way to heat a home. Use this guide to choose the right size to efficiently warm either yourself or your space without wasting heat and money.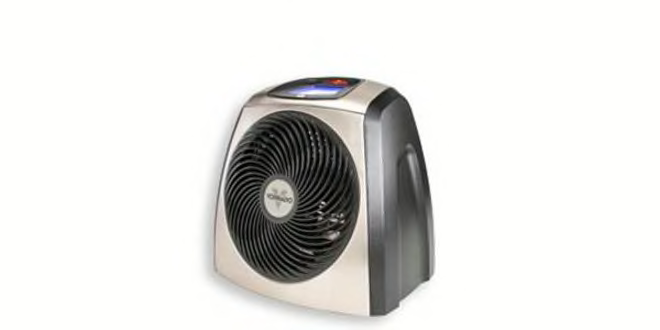 Small
Look for fast spot heating if you care more about quickly warming just one or two people rather than a roomful of folks. The best small models will quickly warm someone sitting in a room within 15 minutes. 
Space Heaters Ratings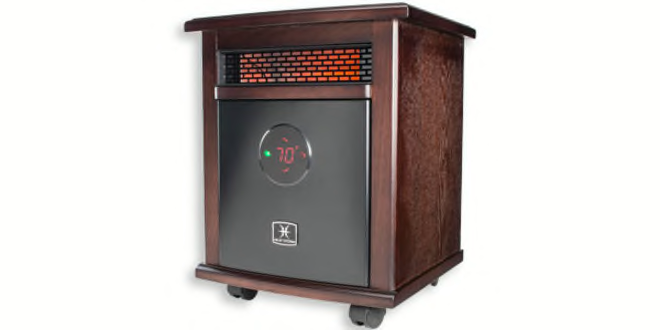 Large
A large unit is ideal for heating a full room. You may also want to consider a larger space heater if you like the look of wood and an electronic flame display. The best large heaters will warm up a standard-sized room, such as a family room, within 15 minutes.
Space Heaters Ratings
Buying Guide Video
Watch our video below for more details.
Space heaters are, of course, designed to be hot. But they shouldn't burn you or create a fire hazard.
Look for a unit with a sensor that shuts the heater off if it overheats. A switch that does the same if the heater tips over is a welcome plus for taller models, especially if kids and/or pets use the room, too.
Damaged power cords are one of the major causes of fires, injuries, and deaths associated with space heaters. Inspect electric space heater cords for damage regularly, and never use an extension cord with an electric heater.
When you shop for an electric space heater, look for a label from a recognized testing laboratory, such as UL, ETL (Intertek), or CSA (Canadian Standards Association), verifying that the heater's construction and performance meet voluntary U.S. safety standards.

Features
Check out these features to help you stay cozy during colder days, and also to use your space heater safely.
DeLonghi sells mostly convection heaters in the ceramic category, with models covering most types but primarily oil-filled and micathermic, in which the elements are covered. The products are sold at Amazon, Best Buy, Sears, Target, and many online retailers. Prices range from $40 to $180.
Honeywell is part of the Helen of Troy group of products. HOT makes many small appliances, including hair dryers. Honeywell-brand space heaters are primarily the ceramic type with a fan. Honeywell products are sold at Best Buy, Target, and Walmart. Prices range from $25 to $190.
Jarden, the parent company of Holmes, also owns Bionaire, Coleman, Patton, and Sunbeam, giving it about 40 percent of the U.S. space heater market. Jarden manufactures convection and radiant products, and its main types are quartz and ceramic. The products are widely available at Home Depot, Target, Walmart, and regional appliance dealers. Prices range from $20 to $90.
Lasko's primary type of space heater is ceramic with a fan. The heaters are available in many configurations, such as tower and pedestal. You'll find Lasko heaters at Home Depot, Lowe's, Target, and Walmart. Prices range from $20 to $185.
Additional space heater brands to look at include Crane, Dyson, Heat Storm, and Vornado.
Thanks for sharing.
Oops, we messed up. Try again later
More From Consumer Reports