When you shop through retailer links on our site, we may earn affiliate commissions. 100% of the fees we collect are used to support our nonprofit mission.
Learn more.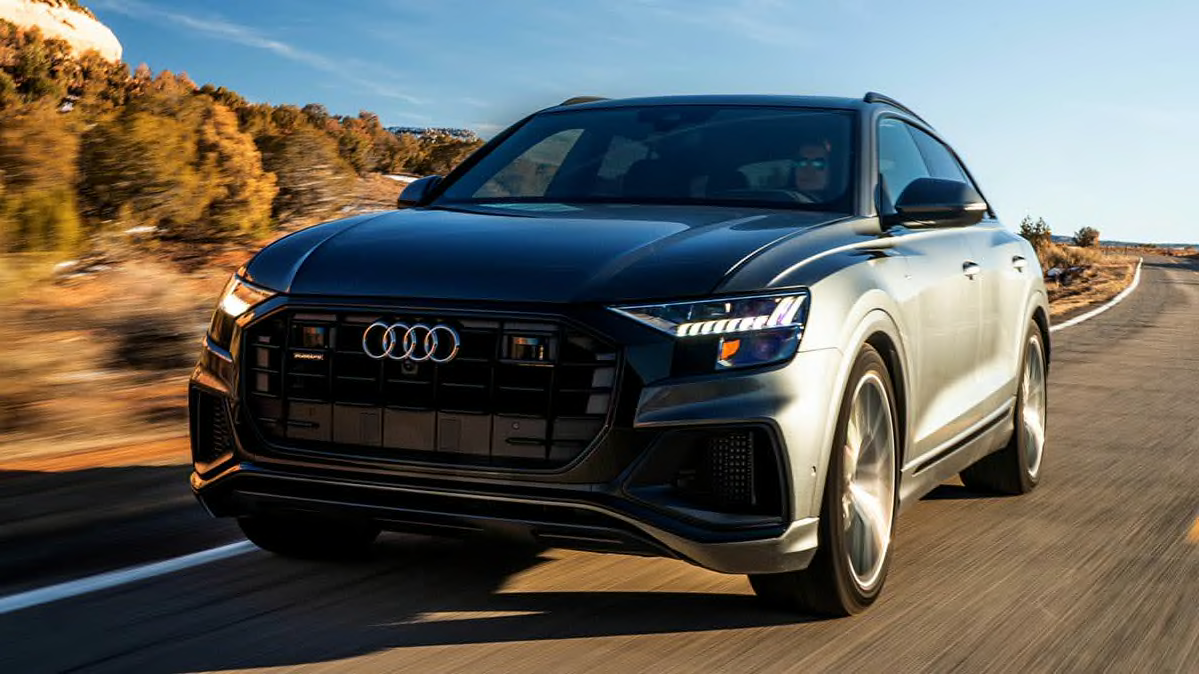 Audi of America is joining with Qualcomm and the Virginia Department of Transportation to demonstrate a new cellular-based car communications technology that backers say will make roads safer.
The German automaker plans to equip a limited number of Q8 SUVs with cellular vehicle-to-everything (C-V2X) transmitters, Audi and Qualcomm said in a statement today.
The V2X communications system would work on certain roads in northern Virginia in a type of test pilot program.
Broadly speaking, V2X technology permits vehicles to send and receive messages from other road users and surrounding infrastructure, such as smart traffic lights, so drivers and vehicles can receive notifications about unseen vehicles speeding through intersections or about stopped traffic ahead. It could even apply emergency braking to prevent a crash.
Such a system, if widely deployed and adopted, could one day work in tandem with self-driving-car technology, supporters of the technology say. The Federal Communications Commission recently unveiled a plan that, if approved, would open up public airwaves for C-V2X.
"We recognize the immediate value of the spectrum that the FCC proposed to allocate to C-V2X," Anupam Malhotra, director of connected vehicles and data at Audi of America, said in a prepared statement. The project will "show our cars on real roads engaging in how advancement in transportation safety and mobility can be accelerated."
The Audi system, which will use equipment developed by Qualcomm, won't be the full realization of V2X's promise. It will be a limited pilot project showcasing two types of communications—warnings about work zones and information about traffic signal timing at upcoming intersections.
The announcement shows that interest from the automotive industry in testing and developing a cellular-based technology for V2X is accelerating after the FCC's recent action.
In 1999, the FCC reserved a section of airwaves as a "safety spectrum" so that the industry would have space to develop a V2X technology called Dedicated Short Range Communications (DSRC) that uses shortwave radio. But late last year, FCC Chairman Ajit Pai laid out a plan that would reallocate the spectrum for other uses, including the type of cellular-based V2X that Audi plans to test in Virginia.
Pai said in a November speech that the transportation industry had not implemented the shortwave radio approach quickly enough, leaving the spectrum unused and "lying largely fallow for two decades."
Backers of deploying the cellular-based technology say the approach is more cost-efficient and effective than the competing alternatives, including DSRC.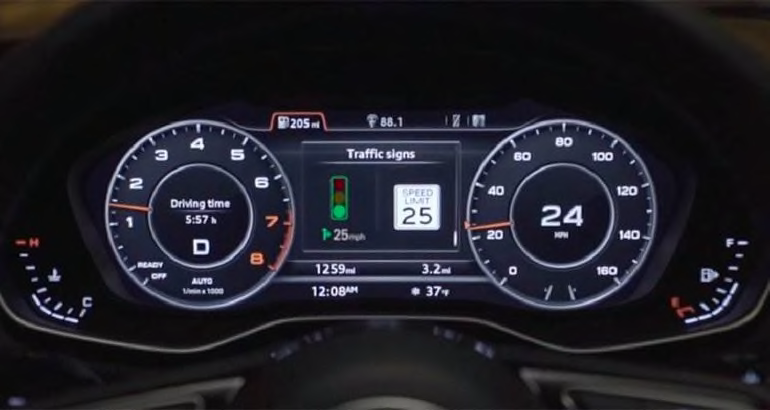 Lifesaving Potential
The general consensus among experts, including Consumer Reports, is that some form of effective V2X communication could save thousands of lives each year, if vehicles can communicate with each other and smart infrastructure to prevent crashes.
Consumer Reports isn't wedded to a particular technological approach, but we value speed of adoption. And right now, DSRC over years of testing is the only technology that has been validated and is ready to deploy.
But under the FCC proposal, 45 megahertz of the reserved "safety spectrum" would be reallocated for WiFi. Of the 30 MHz remaining for V2X, one-third will remain available for DSRC and two-thirds will be set aside for C-V2X.
The FCC approved its plan in a 5-0 bipartisan vote Dec. 12, but it could take many months for a final approval after a public comment period and other regulatory hurdles are cleared.
Audi is now the second automaker to commit to using C-V2X in the U.S. Ford Motor Co. has said that it will be equipping all its U.S. vehicles with C-V2X in 2022 and that it's doing so because it can take advantage of modems for connected-car services already installed in vehicles.
Toyota and General Motors have backed DSRC in the past, but neither automaker is currently committed to rolling out new vehicles with the needed shortwave radio transmitters.
The U.S. Department of Transportation has been a strong advocate of keeping all 75 MHz of the airwaves reserved for auto safety, as they have been since 1999. Last week, Transportation Secretary Elaine Chao announced a new $38 million program to avoid crashes and aid first responders by equipping emergency vehicles and key infrastructure with DSRC transmitters. There are 87 DSRC test projects currently operating across the country.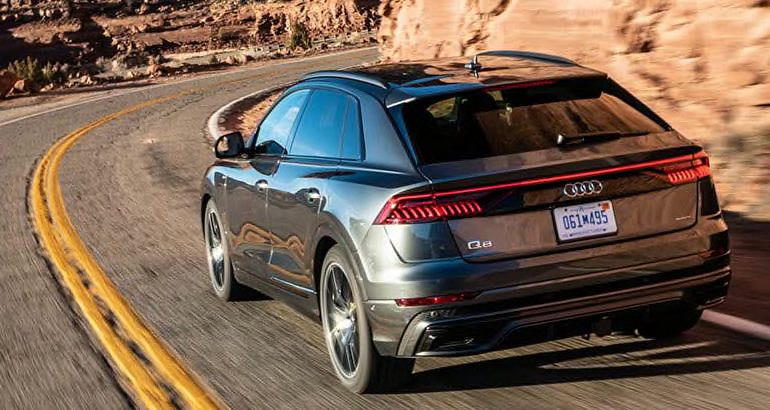 How Cars Communicate With Each Other
Technology is allowing more vehicles to communicate with each other on the roadways. On the "Consumer 101" TV show, Consumer Reports expert Kelly Funkhouser explains what V2X is and how it works.