When you shop through retailer links on our site, we may earn affiliate commissions. 100% of the fees we collect are used to support our nonprofit mission.
Learn more.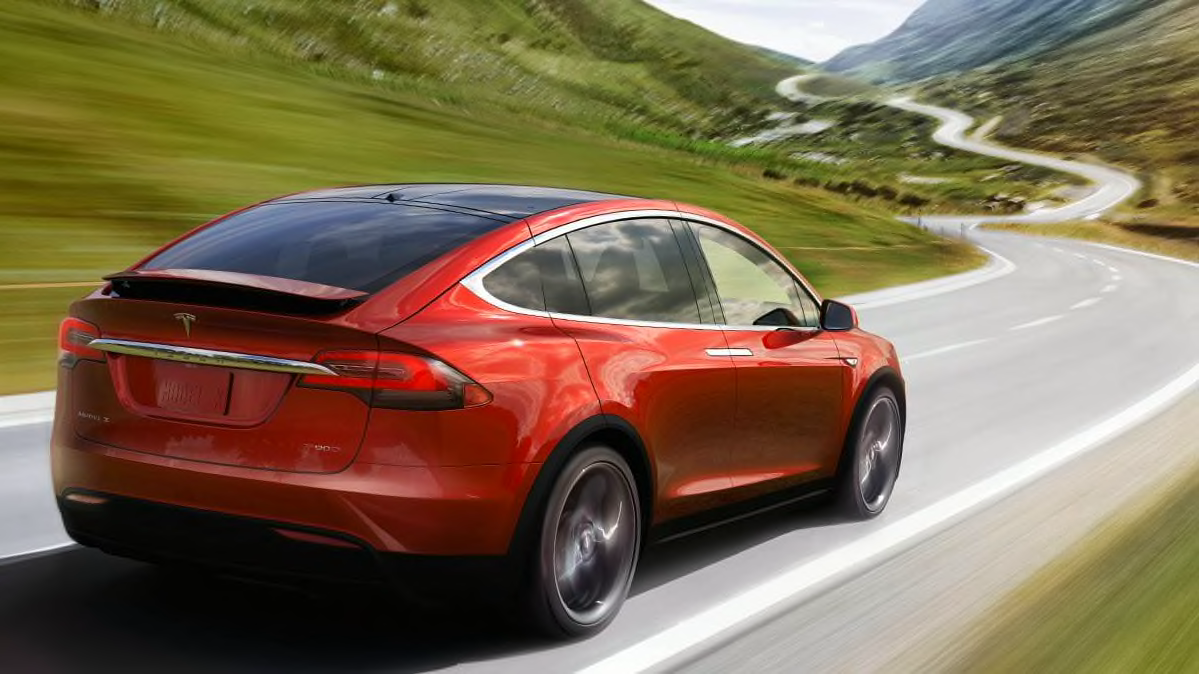 The National Highway Traffic Safety Administration is reviewing a petition that claims that Tesla models are prone to sudden and dangerous acceleration.
NHTSA released a summary of the petition, which cites specific incidents involving Tesla vehicles that are part of the agency's review. It didn't release the identity of the petitioner and declined to do so when asked directly by Consumer Reports.
NHTSA told CR that if warranted, it would open a formal investigation into Tesla vehicles after it carefully evaluated the petition. At that point, the petition would be posted on NHTSA's website.
"As is the agency's standard practice in such matters, NHTSA will carefully review the petition and relevant data," the agency said in a statement. "NHTSA encourages the public to contact the agency with safety concerns."
The agency's evaluation of the problem will cover all Tesla models sold since 2012, including the 2012 to 2019 Model S, the 2016 to 2019 Model X, and the 2018 to 2019 Model 3. The petition cited 127 complaints, including 110 crashes and 52 injuries. About 500,000 vehicles are involved in the review.
This is the latest in a series of actions the federal auto regulator is taking to evaluate alleged safety issues in Tesla vehicles. Last week the agency said it would investigate a crash in Indiana that involved a Tesla driven in Autopilot that hit a fire truck. It has sent Special Crash Investigation teams to the sites of numerous other Tesla crashes.
And since October, the agency has been evaluating another petition filed by a California attorney alleging that Tesla didn't properly report a safety defect. According to the petition, Tesla released a software update last year that reduced the possibility of battery fires, but the automaker failed to disclose the alleged defect to NHTSA as required by law. NHTSA says it is deciding whether a formal investigation is needed.
The stakes are high for Tesla, which has touted the safety of its cars. The petition submitted to NHTSA covers every model sold since 2012, so any defect potentially uncovered could result in a fleetwide fix.
For Tesla owners, it pays to keep close tabs on how your vehicle is operating, though it's too soon to make any conclusion about the safety of these cars. Although the number of complaints is small compared with the half-million vehicles on the road potentially affected, the number of complaints isn't out of line with past investigations and recalls related to defects, says David Friedman, vice president of advocacy at Consumer Reports, who was a senior official at NHTSA.
Ethan Douglas, a senior policy analyst for Consumer Reports in Washington, D.C., says: "If Tesla equipment or software is resulting in unintended acceleration, that puts consumers at serious risk. Tesla has previously put features in the hands of consumers that didn't do nearly enough to account for safety, which is why it's especially important for NHTSA to quickly get to the bottom of what's happening here."
In a statement posted to its website Monday, titled "There Is No Unintended Acceleration in Tesla Vehicles," Tesla called the petition "completely false" and said it had been filed by an investor who would make money if the company's stock price went down. The company said all its models include three built-in safety devices to prevent unintended acceleration. For example, applying the brake pedal at the same time as the accelerator will override the motor and the car will come to a stop.
"We are transparent with NHTSA, and routinely review customer complaints of unintended acceleration with them," the Tesla statement said. "Over the past several years, we discussed with NHTSA the majority of the complaints alleged in the petition. In every case we reviewed with them, the data proved the vehicle functioned properly."
The Tesla complaints echo those Toyota owners made a decade ago, when dramatic accounts of vehicles accelerating out of control led to congressional hearings, a massive recall, and a record-breaking $1.2 billion fine. In a crash involving a Lexus model, a California highway patrol officer's frantic efforts to get a loaner car under control were recorded by an emergency dispatcher. The officer and everyone in the car were killed. NHTSA's Toyota investigation said the incidents were caused by floor mats that could become lodged under the accelerator and a design flaw that could cause the pedal to stick.
Sudden unintended acceleration, or SUA, refers to when a vehicle quickly and unexpectedly takes off or speeds up for no apparent reason. It has been blamed for many crashes and deaths involving vehicles from many manufacturers over the years.
Some of the complaints included in the Tesla petition are dramatic and frightening. In December 2018, a resident of Henderson, Nev., reported two sudden acceleration incidents in three months. When slowly pulling into a parking space, the consumer's 2017 Model S experienced "uncontrollable acceleration" that resulted in cracked ribs and $18,000 in property damage. In a November 2019 incident in Danville, Calif., a 2015 Model S owner reported driving on a highway at 65 to 70 mph for 30 minutes with Autopilot engaged when it accelerated without warning. The car crashed into the vehicle it had been following and airbags were deployed.
The complaints filed with NHTSA begin in 2013 and extend through the end of 2019.
Last May, NHTSA backed off a plan to prevent sudden acceleration incidents like the ones reported by Toyota customers because it said the industry had largely addressed the problem on its own. In 2012, the agency proposed requiring technology that would override the throttle if a driver slammed on the brakes, bringing the vehicle to a stop. Many new models now have throttles controlled by software, and adding the feature is a relatively cheap coding update.
Consumers can report complaints to federal safety investigators online at NHTSA.gov or by calling 888-327-4236. Learn how to file a complaint with NHTSA.
Editor's Note: This article, originally published on Jan. 17, has been updated to include Tesla's response on Jan. 20 to the petition filed with NHTSA.