When you shop through retailer links on our site, we may earn affiliate commissions. 100% of the fees we collect are used to support our nonprofit mission.
Learn more.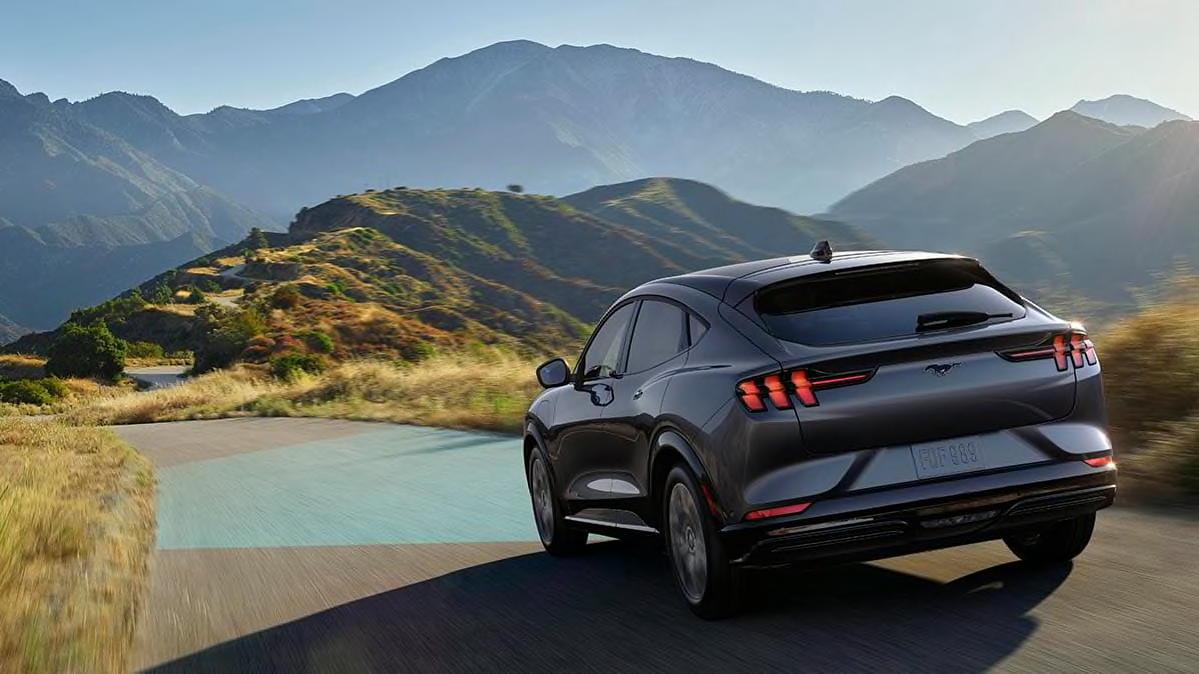 Ford has revealed a new advanced driver assistance system (ADAS) that will allow hands-free driving on more than 100,000 miles of premapped, divided highways across all 50 states and Canada. The system, called Active Drive Assist, will be available on some Ford models in the third quarter of 2021, including the all-new, all-electric Mustang Mach-E SUV.
Active Drive Assist uses an infrared camera that tracks the driver's head position and eye gaze to ensure he's paying attention to the road, even while wearing "most sunglasses," according to Ford. Drivers will be able to use this hands-free mode as long as they "continue to pay attention to the road ahead, granting them an additional level of comfort during long drives," the company says.
If the system senses that the driver has stopped looking toward the road, it will give visual prompts in the instrument cluster warning him that he needs to return his attention to the road or resume control of the vehicle, or else the system may start to slow the vehicle down.
"The stress of long highway drives remains a huge issue for drivers around the world," said Hau Thai-Tang, Ford's chief product development and purchasing officer, in a press release. "By introducing driver-assist technologies like Active Drive Assist, Ford's version of hands-free driving, we're allowing our customers to feel more confident whenever they're behind the wheel."
Ford points out that its system works hands-free only if the infrared camera can confirm that the driver's head position and eye gaze are appropriate for paying attention to the road.
Active Drive Assist appears to be similar to Cadillac's Super Cruise, says Kelly Funkhouser, CR's program manager for vehicle usability and automation. "Its use will be limited to divided highways and, most importantly, it will use eye tracking to ensure the driver is alert and paying attention to the roadway," she says.
The similarities to Super Cruise system are noteworthy because CR gave Super Cruise the top ranking among the current partly automated driving systems. It showed in our testing that it does the best job of balancing high-tech capabilities with ensuring that the car is operated safely and that the driver is paying attention.
Ford says it subjected test vehicles equipped with Active Drive Assist to many conditions, including snow, rain, bright sun, dark nights, and traffic jams over hundreds of thousands of miles across the U.S., Canada, and Europe to expose the sensors to a variety of situations.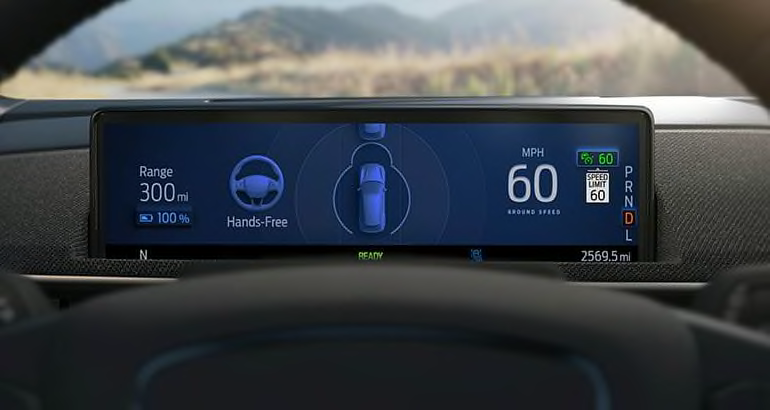 CR's Take
While we're excited to see this new ADAS from Ford, keep in mind that it won't be available in any production models until at least the third quarter of 2021. Still, it looks like it may be worth the wait. We like that Ford doesn't seem to be overselling the system's capabilities to customers, because the word "assist" is part of its name; it doesn't imply it can take care of the entire task of driving for you.
It also bodes well that Ford has followed Cadillac's lead by using a system that ensures that the driver is looking at the road, says Jake Fisher, CR's senior director of auto testing. "Systems such as Tesla's Autopilot only require the driver to rest their hands on the steering wheel to operate," he says. "That in no way verifies that the driver is actually looking where they are going. In our testing, camera-based driver-monitoring systems are a far better way to help the driver stay engaged."