When you shop through retailer links on our site, we may earn affiliate commissions. 100% of the fees we collect are used to support our nonprofit mission.
Learn more.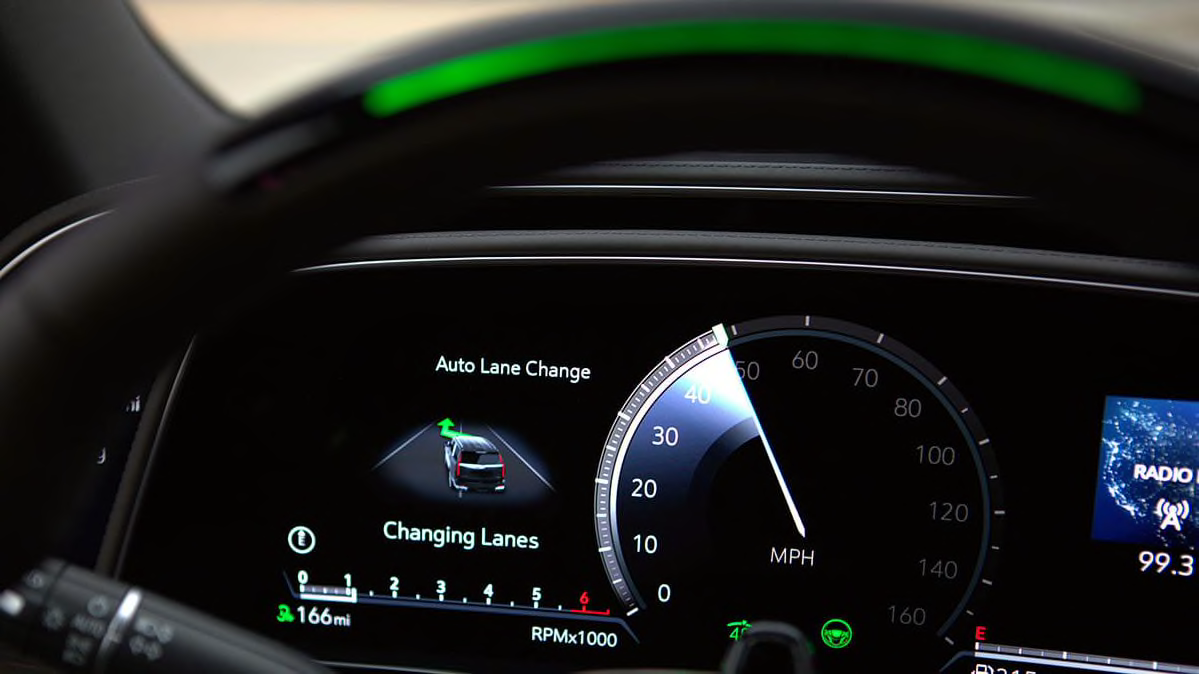 More new Cadillacs will be getting GM's Super Cruise partially automated driving system, which can automatically brake and steer on specific highways while the driver's hands are off the wheel. In addition, the system will now change lanes on its own under certain conditions. GM confirmed to CR that it plans to expand Super Cruise availability to 22 models by 2023.
Starting in the 2021 model year, Super Cruise will be available in Cadillac CT4 and CT5 sedans and Cadillac Escalade SUVs. When so equipped, these vehicles will use the latest version of the system, with updated software and hardware that allows for additional features including automated lane changes, and better steering and speed control, according to a press release from Cadillac's parent company, General Motors. Because Super Cruise works only on certain roads, where it's deemed safe to activate the system, the company says the addition of more detailed maps will also increase its utility.
GM says drivers should find it "easier and more intuitive" to engage the latest version of Super Cruise. According to Jake Fisher, the senior director of Consumer Reports' Auto Test Center, this may address one of the current system's flaws.
"The biggest issue with Super Cruise in our tests was how difficult it was to reliably engage," Fisher says. "The system only seems to engage when the vehicle is on a straightaway and in the exact center of the lane."
GM spokesman Patrick Sullivan told CR that customer feedback echoed CR's issues with the system. With the update, as long as drivers are traveling along one of the 200,000 miles of mapped roads where Super Cruise can be activated, they can turn the system on even if the car isn't centered in the lane. Once the driver centers the vehicle, the system will engage. "You don't have to center it and then hit the button," Sullivan says.
More on Self-Driving Cars
According to GM, when Super Cruise is in use, drivers will also be able to tap or fully engage the turn signal to tell the system that they want to change lanes—similar to functionality found in certain Mercedes-Benz and other vehicles. Once drivers do so, Super Cruise will use its sensors, map, and software to "look" for an opening and—if possible—complete the lane change. The system will display messages that keep the driver informed of when the lane change is about to take place, and it will also inform the driver if an automatic lane change is not possible.
Mario Maiorana, Super Cruise chief engineer, said in a press release that improved rear-facing sensors and software updates make automatic lane changes possible.
"As a result of these improvements, we are able to ensure that Super Cruise will hold in its current lane and only change when a sufficient gap exists," he said.
Unlike the optional automatic lane change feature on Tesla's Navigate on Autopilot, Super Cruise always requires drivers to manually initiate a lane change. CR found multiple problems in its evaluation of Tesla's automatic lane change function, which became available last year, including cutting too closely in front of other cars and passing on the right.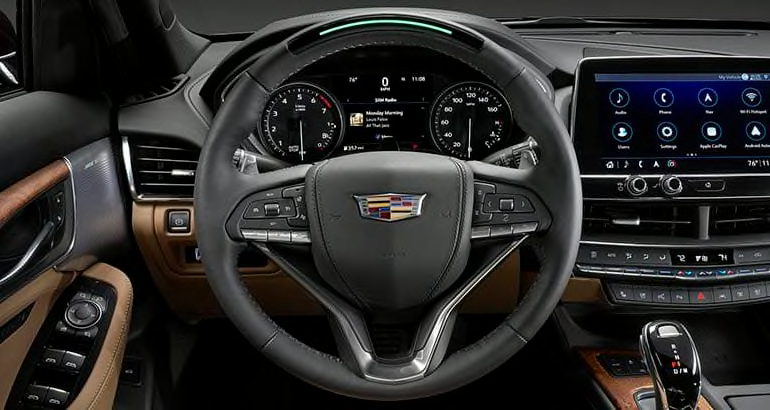 Although CR has yet to test it, we have high hopes for the updated version of Super Cruise. That's because Super Cruise ranked first in CR's evaluations of partially automated driving systems in 2018—above Tesla's Autopilot, Nissan's ProPilot, and others when it came to functionality and safety.
That's largely because it includes an in-vehicle camera that monitors drivers to ensure they're paying attention when automatic steering and speed control are engaged. If it senses that the driver is not looking at the road ahead, it will alert the driver and will ultimately disable the system if the driver does not show signs of engagement in time.
Super Cruise relies on detailed maps, and it will engage only on roads where it is safe to do so. Unlike other driver assistance systems, Super Cruise allows drivers to take their hands off the wheel and disengages when the driver takes over manual control. Bright green, red, and blue lights on the steering wheel show the driver at a glance whether Super Cruise is engaged. In our tests, we found this setup reduced confusion over whether the driver had control of the vehicle—a phenomenon known as "mode confusion" that can lead to crashes.
This is the first expansion of Super Cruise since it was introduced in 2017 on the Cadillac CT6, the brand's flagship sedan. In 2018 GM promised it would add Super Cruise to more Cadillac vehicles starting in 2020, and to other GM brands (Buick, Chevrolet, and GMC) later.
GM President Mark Reuss told investors on Feburary 5, 2020, "Next year, we'll add Super Cruise to other brands and seven more models and will add 12 more in the following two years, including our full-size pickups, SUVs, and more."
GM spokesman Stefan Cross told CR that about 30 percent of Cadillac CT6s are equipped with Super Cruise, that customers are engaging the system around half of the time when it's available, and that over 85 percent of current CT6 owners said they would prefer or only consider a vehicle equipped with Super Cruise.
"If the additional refinements that GM announced make Super Cruise easier to engage, we expect usage rates will even further increase," Fisher says.
Correction: An earlier version of this article misstated the color of the Super Cruise system's visual indicators.
Updated February 6, 2020: Added quote from Mark Reuss pointing to Super Cruise availability expanding to 22 models by 2023.