When you shop through retailer links on our site, we may earn affiliate commissions. 100% of the fees we collect are used to support our nonprofit mission.
Learn more.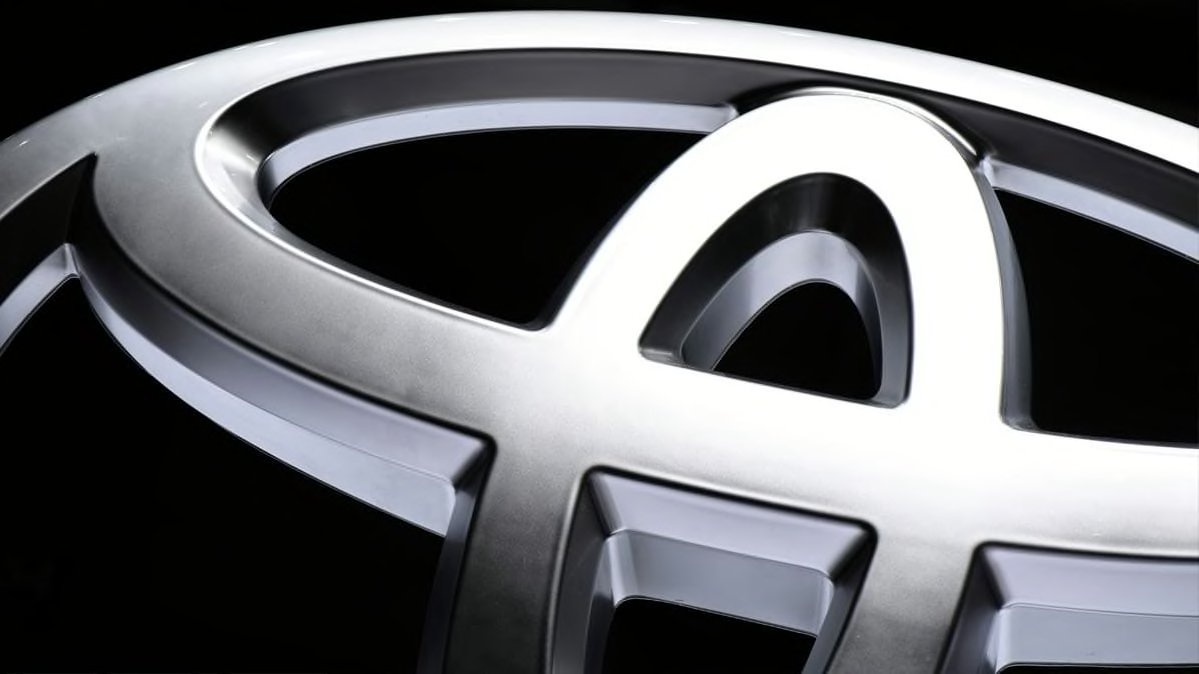 Toyota's decision Monday to equip its cars with short-range radio transmitters underscores the auto industry's continuing commitment to adopt a potentially game-changing safety technology—even if the U.S. government hasn't moved yet on a proposed mandate.
The automaker said Monday it will begin installing "vehicle-to-vehicle" communications (known as V2V) in U.S. models beginning in 2021. By the middle of the next decade, most Toyota and Lexus models will have the capability, the automaker says.
V2V transponders allow cars to talk to each other and to nearby infrastructure, such as traffic lights. A car with the technology can shoot out a radio signal with information about its speed, acceleration, braking and direction. It can receive signals from other cars.
With V2V, cars can "see" each other around corners, or what's ahead even if there's a large truck in the way. Safety researchers say it has the potential to greatly cut down on injuries and fatalities, as cars would be able to avoid collisions even when their human drivers can't see each other or don't react quickly enough.
Federal regulators still need to work out the rules surrounding V2V technology, such as how much of the spectrum might be reserved for this type of vehicle communication and whether automakers would be required to install the tech on new cars.
If all automakers equip models with V2V, it "will not only help drivers get to their destinations more safely and efficiently, but also help lay the foundation for future connected and automated driving systems," said Jim Lentz, CEO of Toyota North America.
The airwaves that V2V would use have become a source of contention between the auto and tech industries. Automakers want that part of the spectrum reserved for safety technology. Tech companies, however, have said it should also be used to expand WiFi.
V2V technology, if in widespread use, might work in tandem with the sensors that allow automated vehicles to scan the roadways, adding a layer of redundancy. But even on its own, V2V promises to make conventional cars safer, too.
Consumers Union, the advocacy division of Consumer Reports welcomed Toyota's announcement and urged other manufacturers to roll out V2V technology.
ITS America, a Washington-based trade group that advocates for technologies that improve mobility and safety, called the Toyota announcement "a major milestone that will save lives."
The technology "has been tested and proven over the last several years and is already being used in many parts of the country," the group said.
The National Highway Traffic Safety Administration (NHTSA) issued a preliminary rulemaking notice at the end of 2016, in the final months of the Obama Administration, that would mandate automakers install the equipment for V2V to work in new cars.
NHTSA said last November that it hadn't made a final decision on V2V and "any reports to the contrary are mistaken."
Asked Monday about the status of the proposal, a NHTSA spokeswoman, Karen Aldana, said the November statement is still accurate.