When you shop through retailer links on our site, we may earn affiliate commissions. 100% of the fees we collect are used to support our nonprofit mission.
Learn more.
U.S. drivers could be warming to the idea of letting their car drive for them, according to a new survey released by the American Automobile Association, but a majority still reported having serious doubts about using or sharing the road with the technology.
According to the AAA survey, the respondents most willing to trust autonomous drive technology are millennials and male drivers. In both groups, however, about half still said they'd be afraid of riding in a self-driving vehicle.
Despite the concerns from drivers, the survey shows that the trend for consumer acceptance of self-driving vehicles is improving. In this latest annual survey, 63 percent of U.S. drivers reported that they'd be afraid to ride in a fully self-driving vehicle. That's down from 78 percent in last year's survey.
"We asked the question in the context of a fully autonomous car," Greg Brannon, AAA's automotive engineering and industry relations director, told Consumer Reports. "We can only speculate about this change, but it seems more drivers are becoming comfortable with autonomy as they hear more about the technologies and perhaps experience some of the lower levels of autonomy themselves."
On the road to full autonomy, cars are being outfitted with visual aids and warnings; emergency driving interventions; and partial automation, including adaptive cruise control. Active safety features such as automatic emergency braking, in particular, have been proved to significantly reduce crashes and are highly recommended by CR.
"As drivers experience these systems, we are likely to see increased comfort with even greater levels of autonomy," Brannon says. "Conversely, if there is a major incident with a vehicle that is testing higher levels of autonomy, this may garner national attention and could be a setback for the greater adoption."
Some headline-making crashes involving vehicles with partially automated driving systems have punctuated the current limits of rapidly evolving driver-assistance technologies.
"While the study shows that trust in the prospect of fully autonomous cars may be increasing among some groups, it appears that there is still much fear when it comes to this technology," says Jake Fisher, director of auto testing at Consumer Reports.
Fisher pointed out that the AAA survey found that only 13 percent of U.S. drivers said they would feel safer sharing the road with a self-driving vehicle, and 46 percent said they would feel less safe. This is despite statistics that indicate driver error is the critical reason for the vast majority of traffic crashes.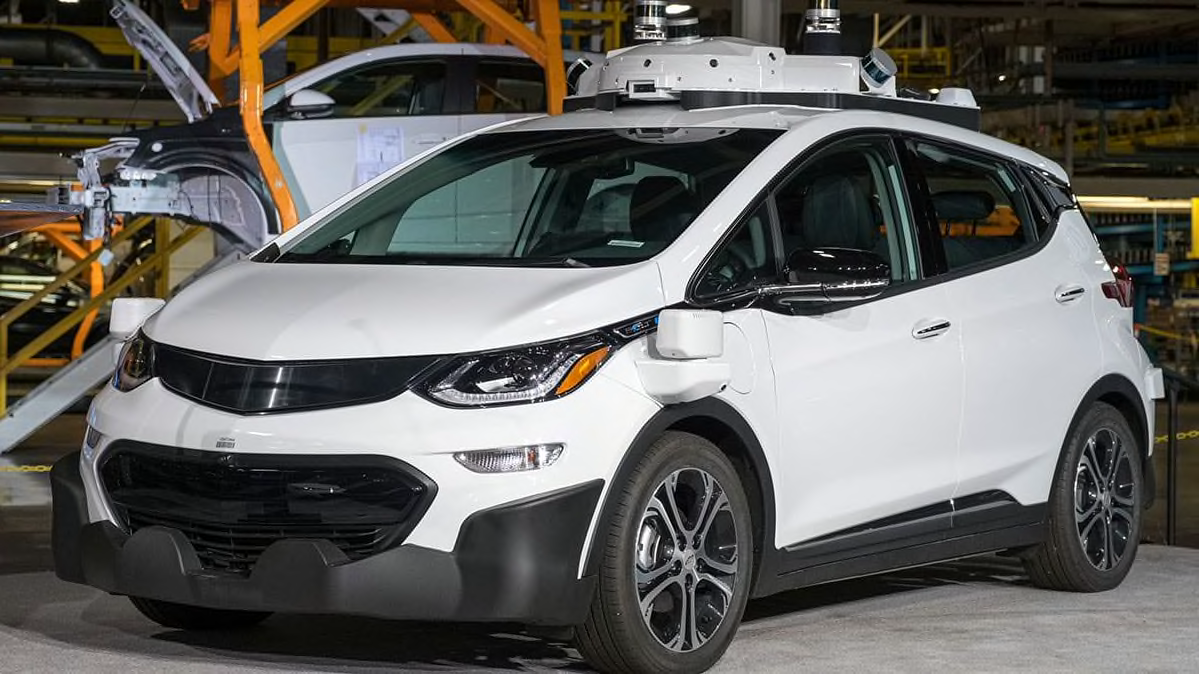 Active legislation in Congress, known as the Self Drive Act in the House and the AV Start Act in the Senate, could bring this issue to the forefront of public safety concerns. The bills are meant to speed up research and development of highly automated vehicles by loosening restrictions on them at the state and federal level.
Under the proposals, hundreds of thousands of vehicles could be be sold to consumers for use on public roads despite not having to meet current federal safety standards. The Self Drive Act was approved by the House, but the AV Start Act has stalled in the Senate.
The AAA survey results also seem to run counter to other similar studies. A 2017 study conducted by the MIT Advanced Vehicle Technology Consortium found that only 13 percent of respondents felt comfortable allowing a car to take complete control during an entire trip. That was a lower percentage than the 25 percent the same survey found the previous year.
Bryan Reimer, a research scientist at MIT's AgeLab, which conducted the study, told Consumer Reports that despite the apparent contradictory results, he believes the overall results from these self-drive studies bode well for growing consumer acceptance. "The results are a good sign for the industry which believes once drivers try self-driving technologies, trust will be built," Reimer said.
AAA's Brannon agrees that consumer understanding and use of these technologies will be essential to public acceptance. "Continued education about—and experience with—the technologies that underlie full autonomy will likely reduce these fears," Brannon says.