When you shop through retailer links on our site, we may earn affiliate commissions. 100% of the fees we collect are used to support our nonprofit mission.
Learn more.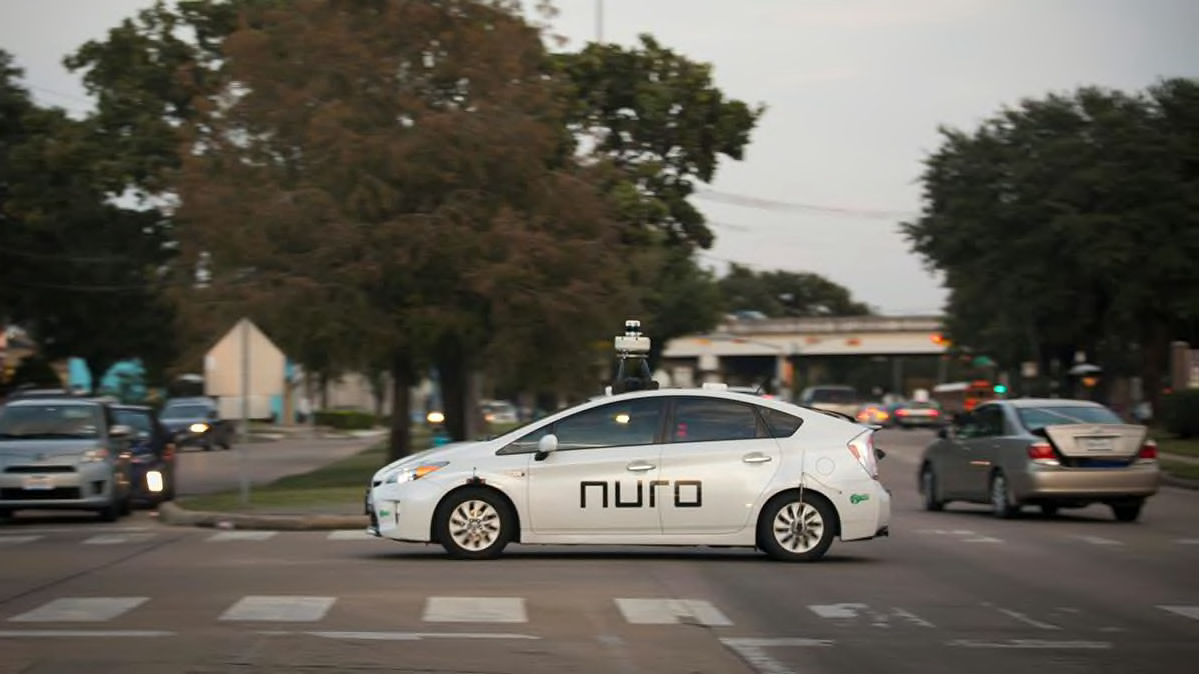 A House panel weighing new rules for self-driving cars was divided between those wanting to get out of the way of innovation and those who emphasized safety over speed to market.
There has been bipartisan support in Congress for a federal policy that would make it easier to test self-driving cars on public roads. But some lawmakers are reevaluating that approach after a series of high-profile crashes that are under investigation by the National Transportation Safety Board.
A hearing of the House Consumer Protection Subcommittee on Tuesday showed that many lawmakers are enthusiastic about the economic promise of self-driving cars and the potential for the technology to reduce fatalities on U.S. highways. But questions about safety and liability, which kept the bill from becoming law two years ago, are still very much on the minds of key lawmakers.
Rep. Frank Pallone, chairman of the House Energy and Commerce Committee, said NTSB investigators showed that an Uber test vehicle in a March 2018 crash couldn't detect pedestrians unless they were in a crosswalk. Other NTSB investigations have shown that self-driving cars haven't been able to detect common road hazards, he said—another indication that there are dangers that could shake public support for the technology.
More on Self-Driving Cars
"Troubling safety incidents, regulatory black holes, and lax oversight threaten to disrupt this critical balance and the future of this technology itself," Pallone said. "Regulators must have the expertise to understand self-driving technology and not just rely on the assurances of technology companies."
But too many regulations will slow down the rollout of autonomous vehicle technology, putting America behind other countries trying to take the lead in self-driving cars, said Rep. Cathy McMorris Rodgers, a Washington Republican. China has made it a top national priority to develop self-driving cars first so that its economy benefits, she said.
"The U.S. has fallen behind, and we will continue to fall behind if we fail to act," Rodgers said. "If we fail, this transformative technology will go abroad."
Revisiting Automation
In the three years since the House last took up automated vehicle legislation, the auto industry has backed off projections for a quick transition to driverless cars. Most automakers and tech companies today think any near-term deployment of AVs will be limited to specialty vehicles, like the cargo shuttles by Nuro that the Department of Transportation gave permission to test last week.
And while the DOT is maintaining a hands-off approach to regulating, the NTSB has recommended that the department require more testing and proof of safety before large numbers of vehicles are allowed on public roads.
It's more clear than ever before that it's going to be a while before a large number of self-driving cars are on our roads, so Congress has the time to get the legislation right, says William Wallace, manager of safety policy at Consumer Reports.
"That means putting safety and consumer rights first," Wallace says. "The only bill that should see the light of day out of Congress is one that includes clear, strong rules of the road for driverless cars and sufficient resources for NHTSA."
The public doesn't want to be "unknowing, unwilling, and unsuspecting" test subjects as automakers roll out new technology, said Cathy Chase, president of Advocates for Highway and Auto Safety, a Washington watchdog group. In a recent poll, 85 percent of other road users said they have concerns about sharing the roads with experimental cars.
"It is easy to lose public confidence, and it is hard to get it back," Chase said.
Congress needs to prod the National Highway Traffic Safety Administration to issue minimum standards not only for self-driving cars but also to mandate proven crash-avoidance features available today, like automatic emergency braking and lane departure warning, Chase said.
Another vital need is event data recorders for all self-driving cars being tested on public roads, said Jeffrey Tumlin, director of transportation for the San Francisco Municipal Transportation Agency, a city body that operates transit systems and monitors road safety. Every safety incident involving a self-driving car should be documented in a national database accessible to the public, he said.
"We can't just hope that the industry can dramatically reduce road injuries," Tumlin said. "We need the industry to prove they can do so in dynamic, urban environments like San Francisco before they are allowed to deploy at scale.
Deploying self-driving technology when it's 10 percent better than a human driver will save more lives than waiting until it's 75 percent to 90 percent better, said Gary Shapiro, president and CEO of the Consumer Technology Association.
"We can't wait for everything to be perfect," Shapiro said. "Every day we delay, we're literally killing people."