When you shop through retailer links on our site, we may earn affiliate commissions. 100% of the fees we collect are used to support our nonprofit mission.
Learn more.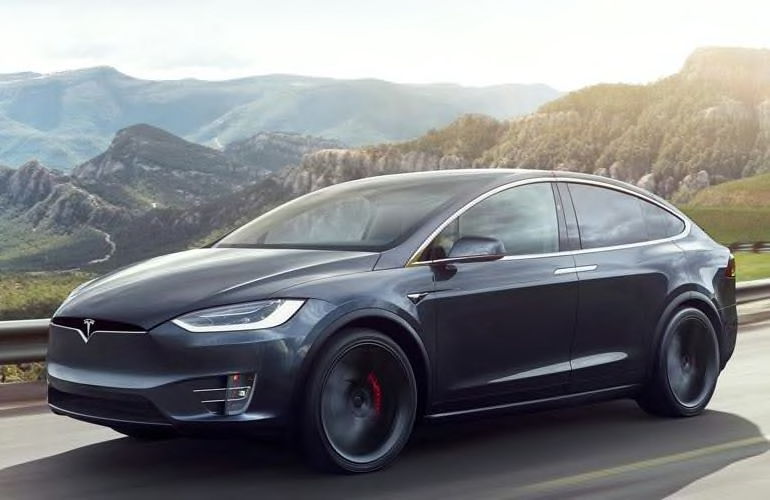 The driver of a Model X who was killed in a single-vehicle crash into a concrete barrier a week ago in California was using Tesla's Autopilot driver-assist system, did not have his hands on the wheel, and did not respond to a series of warnings, the automaker says in a blog post.
Tesla says in the post that it had reviewed its logs from the computer of the Model X SUV driven by Wei Huang and that it appears the driver had "five seconds and 150 meters of unobstructed view of the concrete .... but the vehicle logs show that no action was taken."
"In the moments before the collision, which occurred at 9:27 a.m. on Friday, March 23rd, Autopilot was engaged with the adaptive cruise control follow-distance set to minimum," the blog post says. "The driver had received several visual and one audible hands-on warning earlier in the drive and the driver's hands were not detected on the wheel for six seconds prior to the collision."
This is the second fatal crash of a Tesla vehicle where the driver was using Autopilot, the suite of self-driving features that can help steer and brake. Joshua Brown died in a May 2016 crash in Florida with the Autopilot activated in his 2015 Model S.
More on Tesla and Autonomous Cars
Since Brown's death, Tesla has changed Autopilot with software updates designed to keep drivers more engaged.
Telsa has added restrictions for when and at what top speeds Autopilot can be used, based on the type of road involved. And if a driver ignores the system's warnings to put hands back on the wheel three times in a certain period of time, Autopilot will turn off for the reminder of that trip. Tesla also has made the warnings more prominent, among other changes over time. Tesla can make software changes to Autopilot through over-the-air updates.
In the wake of that 2016 crash, federal crash investigators said late last year that Tesla's failure to put limits on its Autopilot system, such as restricting its use to interstate-like highways, was partly to blame for a deadly crash last year that killed the driver of a Model S sedan that plowed into a truck in Florida.

Data from Brown's crash, released by Tesla, showed that Autopilot was engaged for 37 minutes before the crash and that he had his hands on the wheel for only 25 seconds of that time.
In its blog post on Friday night, Tesla defended its Autopilot system. "Tesla Autopilot does not prevent all accidents—such a standard would be impossible—but it makes them much less likely to occur. It unequivocally makes the world safer for the vehicle occupants, pedestrians and cyclists," the automaker said.
Both the National Highway Traffic Safety Administration and the National Transportation Safety Board have launched investigations into the California crash.
The California Tesla crash followed by less than a week the fatal accident in Arizona where an Uber rideshare car equipped with self-driving technology ran into a pedestrian, killing her. Experts have told CR that autonomous technology might not be advanced enough for public roads—even with so-called safety drivers monitoring the systems.